This article first appeared in The Edge Malaysia Weekly, on July 20, 2020 - July 26, 2020.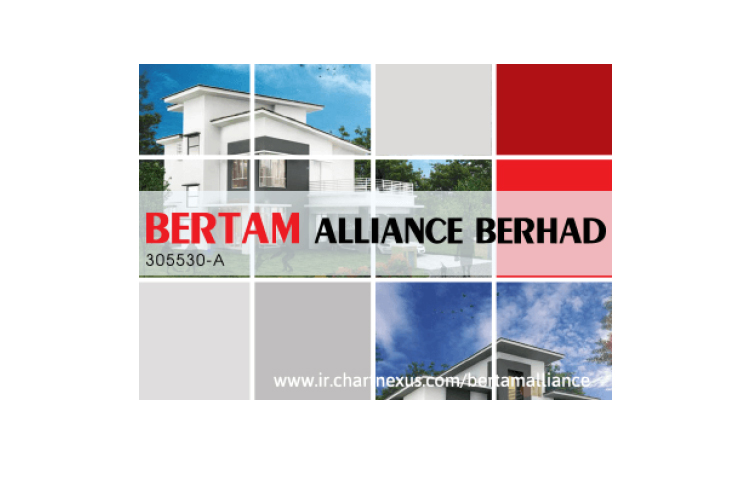 BERTAM Alliance Bhd's annual shareholders' meeting on Thursday should be interesting as there have been signs of a fallout between its major shareholders, Liu Sheng Hui and Andrew Lim Nyuk Foh.
Cracks first appeared on March 20 when the Sabah-based property developer issued a termination letter to Liu, its second-largest shareholder and director, scrapping a collaboration agreement executed last October.
On the very same day, the 57-year-old Mainland Chinese, who emerged last November as a white knight for Bertam Alliance, was re-designated as a non-independent non-executive director. He had been acting managing director for four months.
Whether Liu, who retired in accordance with Clause 114 of the company's constitution, will be re-elected as director at the upcoming annual general meeting will be closely watched, given that he was expected to play a significant role in the revival of Bertam Alliance.
Over the past five years, the company has been controlled by businessman Lim. The 56-year-old Sabahan — better known as founder, major shareholder and managing director of Sandakan-based integrated timber operator Priceworth International Bhd — became a substantial shareholder in Bertam Alliance in 2015.
Unfortunately, both Priceworth and Bertam Alliance have not been doing well in recent years.
Priceworth slipped into the red with a massive net loss of RM157.4 million in its financial year ended June 30, 2019. At last Friday's dismal closing price of a mere two sen, the company was valued at RM63.67 million.
The group's logging operations have been severely affected since July 2018 by temporary interruptions to facilitate verifications conducted by the authorities, led by a special task force set up by the Sabah Chief Minister's Department.
Bertam Alliance has been in the red in the past two years. It reported a net loss of RM20.4 million in the financial year ended Dec 31, 2018 (FY2018) and RM15.8 million in FY2019. As at March 31, its accumulated losses stood at RM36.395 million.
Today, the company is one of 24 Main Market-listed firms classified under Practice Note 17 (PN17).
Year to date, its thinly traded shares have declined 46%. It closed at 13.5 sen last Friday, giving it a market capitalisation of RM27.91 million.
To recap, Liu's appointment as acting managing director and to the Bertam Alliance board was made after he emerged as a substantial shareholder with a 11.56% direct stake and was seen as a potential white knight.
However, Bertam Alliance subsequently claimed that Liu has not initiated any joint-venture agreement with the group to develop the Luyang and Kepayan projects in Kota Kinabalu despite the execution of the collaboration agreement last October.
In a filing with Bursa Malaysia on March 20, the company said that this was "despite numerous attempts and efforts" to execute the two developments, which are key elements in its proposed regularisation plan to be submitted to the stock exchange.
According to Bertam Alliance's Annual Report 2019, the 2.75-acre Luyang development, which will comprise 199 apartments in two 18-storey residential towers, has an estimated gross development value (GDV) of RM343 million.
Dubbed Idaman Residence, the Kepayan development is a 228-unit condominium project with a GDV of RM150 million.
Both projects were expected to take three years to complete.
Liu is said to be involved in various businesses, including the manufacture of pulp, paper and paperboard, production of aluminium from alumina, travel as well as technology promotion and application software services.
The reasons for the fallout between the two major shareholders remain unclear.
As at June 11, Lim remained the single largest shareholder with an 18.23% stake, followed by Liu with 13.988%.
Bertam Alliance was incorporated in June 1994 as UH Dove Holdings Bhd before it was listed on Bursa Malaysia in May 1995.
Through a major corporate restructuring exercise in 2002 involving the acquisition of some property development firms, UH Dove transformed itself into a group involved in the development of residential, commercial and industrial properties.
In January 2003, it changed its name to better reflect its new identity.
In April 2018, it was classified as an affected listed issuer under PN17 due to a winding-up order against its wholly-owned unit Bertam Development Sdn Bhd, which accounts for at least 50% of its total assets.