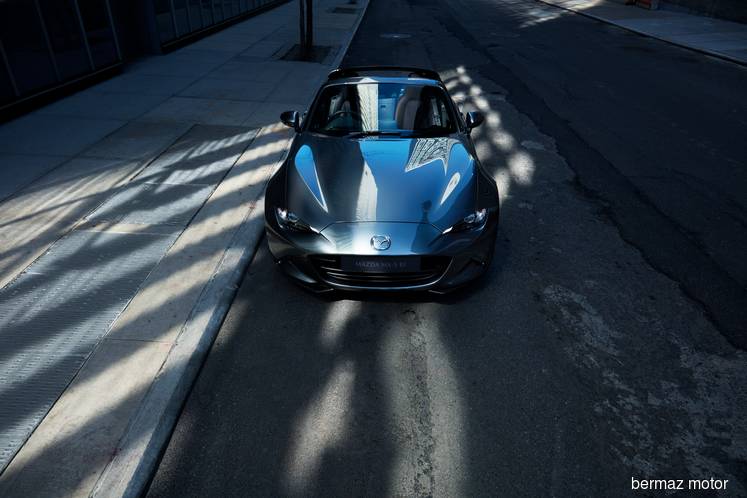 2020 Mazda MX-5 RF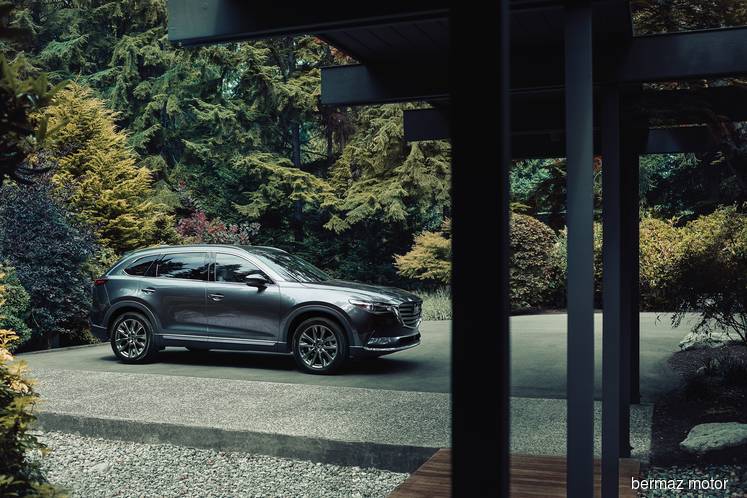 2020 Mazda CX-9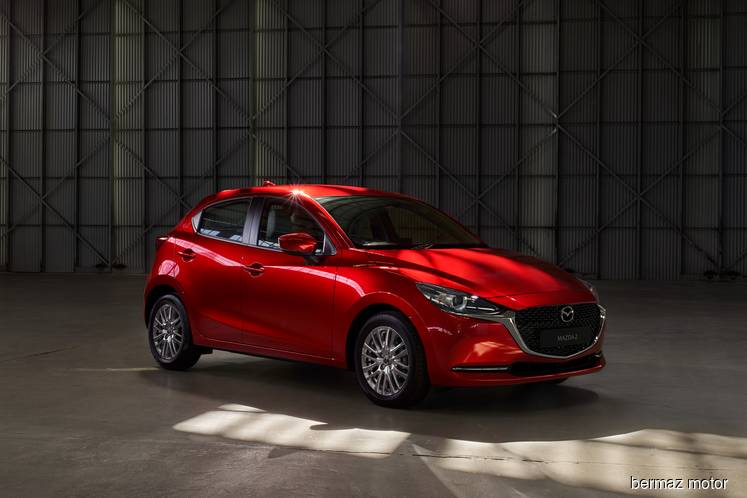 2020 Mazda2
KUALA LUMPUR (March 3): Bermaz Motor Sdn Bhd, a wholly-owned subsidiary of Bermaz Auto Bhd, is introducing a range of 2020 Mazda vehicle models with updated features and conveniences, in conjunction with Mazda Motor Corp's (Mazda Japan) 100th anniversary celebration.
The new models include the 2020 Mazda2, the 2020 Mazda CX-9 and the roadster 2020 Mazda MX-5 RF. All three models are now officially open for reservation.
In a statement, Bermaz Motor said the 2020 Mazda2 features not just styling enhancements but also improvements to its driving dynamics, comfort and convenience.
Meanwhile, the 2020 Mazda CX-9 receives a few updates that focus on elevating the premium Mazda ownership experience. These include an updated 9-inch Mazda Connect ™ infotainment screen, Autohold function and i-Stop function, seat belt reminders for second and third row passengers, and two more USB charging ports in the third row for added convenience.
Finally, the 2020 MX-5 RF, which holds a Guinness World Record as the best-selling two-seater sports car, now offers more amenities while remaining lightweight, nimble and fun to drive.
On its centenary celebration, Mazda Japan representative director, president and chief executive officer Akira Marumoto said the auto company will continue to put people first and cherish its "uniqueness of co-creating with others".
"Mazda originated as a company producing cork and then took the path to manufacturing automobiles. Now, our cars have found friends with many customers from over 130 countries and regions.
"As we strengthen co-creation and cooperation with all those connected with the company, we will continue to challenge ourselves to create unique products, technologies and experiences that our customers love," he said.
Bermaz Motor commenced operations on April 1, 2008 after it entered into a distribution agreement with Mazda Japan on Feb 28, 2008, in which Mazda Japan appointed Bermaz Motor as the exclusive distributor of Mazda vehicles and spare parts in Malaysia.
Bermaz Auto shares slipped 1 sen or 0.57% to close at RM1.75 today, with a market capitalisation of RM2.03 billion.