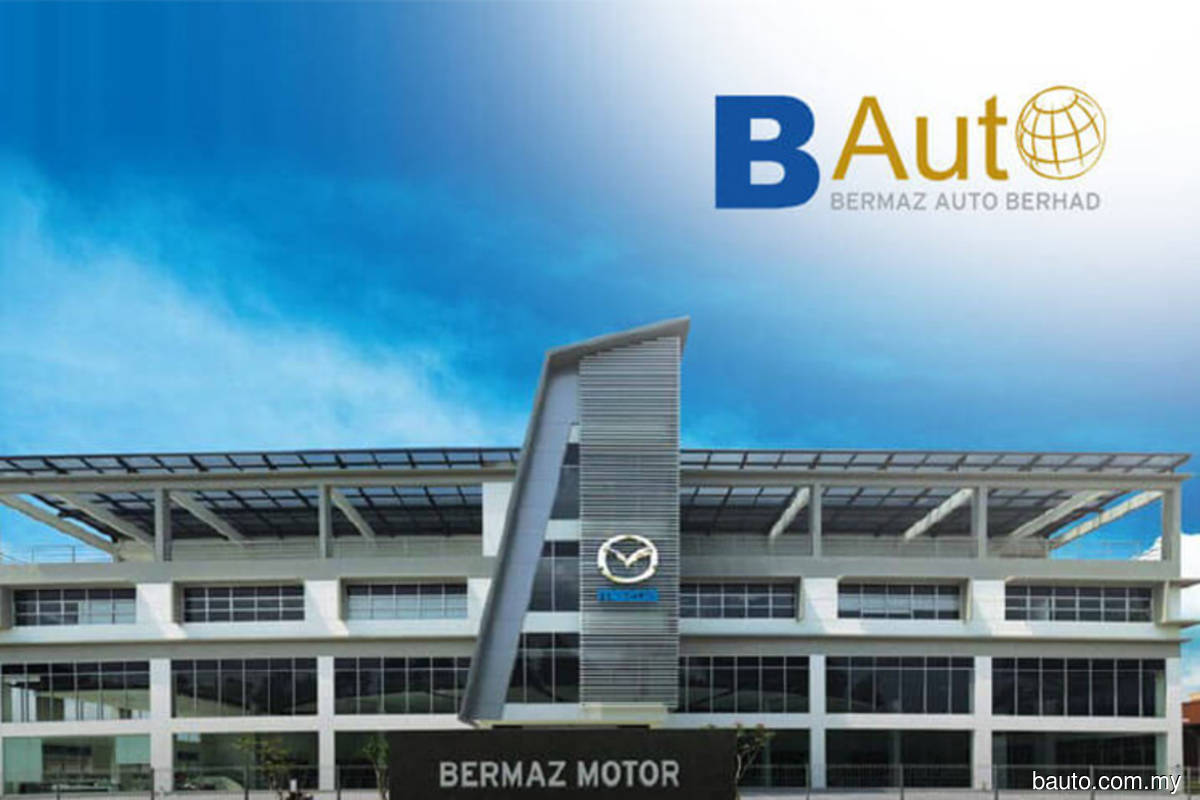 KUALA LUMPUR (Sept 10): Bermaz Auto Bhd's net profit in the quarter ended July 31, 2020 (1QFY21) has rebounded from the immediate preceding quarter, helped by aggressive campaigning and government initiatives to rekindle market demand in the automotive sector.
Group net profit stood at RM9.25 million or 0.8 sen per share in 1QFY21, up almost four-fold from RM2.46 million or 0.21 sen per share in 4QFY20, when Bermaz went through six weeks without sales due to the Movement Control Order.
Revenue jumped 50% quarter-on-quarter (q-o-q) to RM448.89 million, from RM299.36 million.
The improved earnings came after the implementation of the government's Penjana initiatives to boost sales including 100% sales tax exemption initiated since June 15 on complete knock-down (CKD) models, and 50% for complete built-up (CBU) models.
The group declared a first interim dividend of 0.5 sen per share — payable on Nov 18 — down from 3.25 sen dividend per share declared for 1QFY20.
Notwithstanding the q-o-q improvement, the latest quarterly earnings are still significantly weakened from last year. Bermaz's 4QFY20 and 1QFY21 are its weakest quarters since listing.
Year-on-year (y-o-y), its bottom line is down 82% from RM50.52 million or 4.35 sen per share in 1QFY20, Bermaz bourse filing showed, while revenue fell 16% from RM535.04 million.
The earnings decline was due to weaker domestic sales and lower margins from the campaigns — including six-year warranty and free maintenance — as well as losses in Mazda Malaysia Sdn Bhd on lower sales both locally and overseas.
Looking at the market environment, Bermaz anticipates a challenging period for the rest of FY21.
"Although the sales tax reliefs and aggressive promotional campaigns by the group have produced encouraging results for the Malaysian operations, the group is nevertheless still cautious of the post Covid-19 pandemic impacts on the overall Malaysian economy and expects the automotive sector to remain challenging in 2020.
"Hence, any launch of new Mazda models or new facelifts will be dependent on the market sentiments and the evolving economic conditions, going forward," it said.
Shares of the automaker closed unchanged at RM1.41 today, valuing the group at RM1.64 billion.