This article first appeared in The Edge Financial Daily, on April 16, 2018.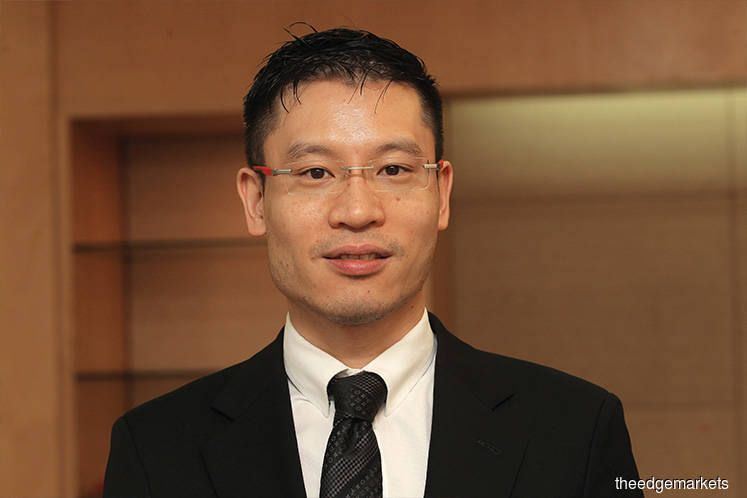 KUALA LUMPUR: Berjaya Land Bhd is eyeing approximately RM1 billion in annual property sales for the next two years at least, having spent months restructuring its internal sales machinery.
Much of that sales target will come from clearing its existing inventory of properties. If achieved, that would be a sizeable jump from RM350 million in revenue the property unit achieved in 2017.
"We are targeting to sell about RM77 million per month from our existing inventory and also from our new projects," its senior general manager for properties marketing Tan Tee Ming told The Edge Financial Daily.
"As of today, we are a little behind, but we will definitely catch up as most of our overseas marketing initiatives will take place this month onwards," he added.
As at Dec 31, 2017, the developer had RM1.3 billion in unbilled sales.
For the nine-month period ended Jan 31, 2018 (9MFY18), the property development and investment arm of Berjaya Land recorded RM238.32 million in revenue.
That translated into RM19.44 million pre-tax profit for the nine-month period.
At the group level, Berjaya Land recorded a net loss of RM97.38 million in 9MFY18, compared with a RM187 million profit a year prior.
Revenue rose 1.64% year-on-year to RM4.78 billion.
Property development and investment activities are relatively small for Berjaya Land, which saw over 51% of its turnover in 9MFY18 coming from toto betting and the lottery equipment leasing business.
Another 37.1% of revenue in the nine-month period under review came from its motor retailing operations. Apart from property development, Berjaya Land also has a hotel unit that manages 20 hotels in seven countries.
To boost sales, the group has also set up a dedicated sales team for its "trophy" development, The Ritz-Carlton Residences in the city centre. According to Tan, "the approach to market this development requires a different approach and strategies".
The RM1.21 billion development was launched at end-2016 and still has approximately 100 units available from a total of 288 residential suites measuring between 1,023 and 4,284 sq ft. Prices range between RM2,384 and RM3,002 per sq ft.
Tan indicated that just clearing the existing stocks of Ritz-Carlton, which was completed in December 2017, could bring in approximately RM650 million in sales.
The developer is also looking to leverage more on social media and create a value proposition for its properties, in-line with the growing trend among larger developers in Malaysia.
"Customers' needs are more sophisticated as information is easily accessible on the Internet. They are exposed to more choices, hence it puts specificity in their demands.
"This shift is changing customers' purchasing behaviour and preferences," said Tan.
Another example is by obtaining an anchor tenant that would be an additional attraction for buyers to its properties — and tailoring the retail development to that anchor tenant.
"For example, a leasing team has been created to assist in facilitating the tenancy before and after construction," he said.
"The leasing team is responsible to obtain potential tenants such as a grocer operator prior to construction, so we could have a better understanding of the grocer's requirements and would be able to build something that meet their requirements."
Rejigging the internal sales infrastructure is nearly done and the new structure is "more or less" in place, Tan added. In the process, some upcoming launches had been deferred, including The Tropika in Bukit Jalil.
With an estimated gross development value (GDV) of RM733 million, the project was expected to have 13 shop office units, 15 retail outlets and 861 serviced apartments with sizes of up to 1,317 sq ft.
Tan said the launch of The Tropika, previously slated for early 2018, had been deferred to the third quarter of 2018.
"We are in the midst of building plan submission. In the meantime, we are also refining and getting everything right in terms of the facilities deck and also getting the ID right for our sales gallery," he said.
Other upcoming launches, according to its annual report, include The Botanika, a four-tower condominium development in Bukit Jalil with a GDV of RM1 billion.
It also has Timur Bayu, a RM650 million upcoming development offering 1,036 units of park villas and condominiums in Shah Alam.
These launches would sustain revenue recognition from 2020, said Tan.
In terms of land bank, much of Berjaya Land's existing land lies in Berjaya Hills, spanning 14,000 acres (5,665.6ha).
Another 2,000 acres in Selangor are held by its subsidiary BerjayaCity Sdn Bhd.
It also has small pockets of land in Seputeh, Bukit Jalil and Penang.
For the Berjaya Hills or Bukit Tinggi land bank in Pahang, Tan said the developer is weighing a retirement home concept further down the road, but declined to give a specific timeline.
"We are still looking for potential partners," he said briefly.
Berjaya Land's largest shareholder is Berjaya Corp Bhd, which had an indirect 68.738% and a direct 3.839% interest as at end-March this year.
Berjaya Land closed last Friday at 27 sen a share, giving the group a market capitalisation of RM1.35 billion.