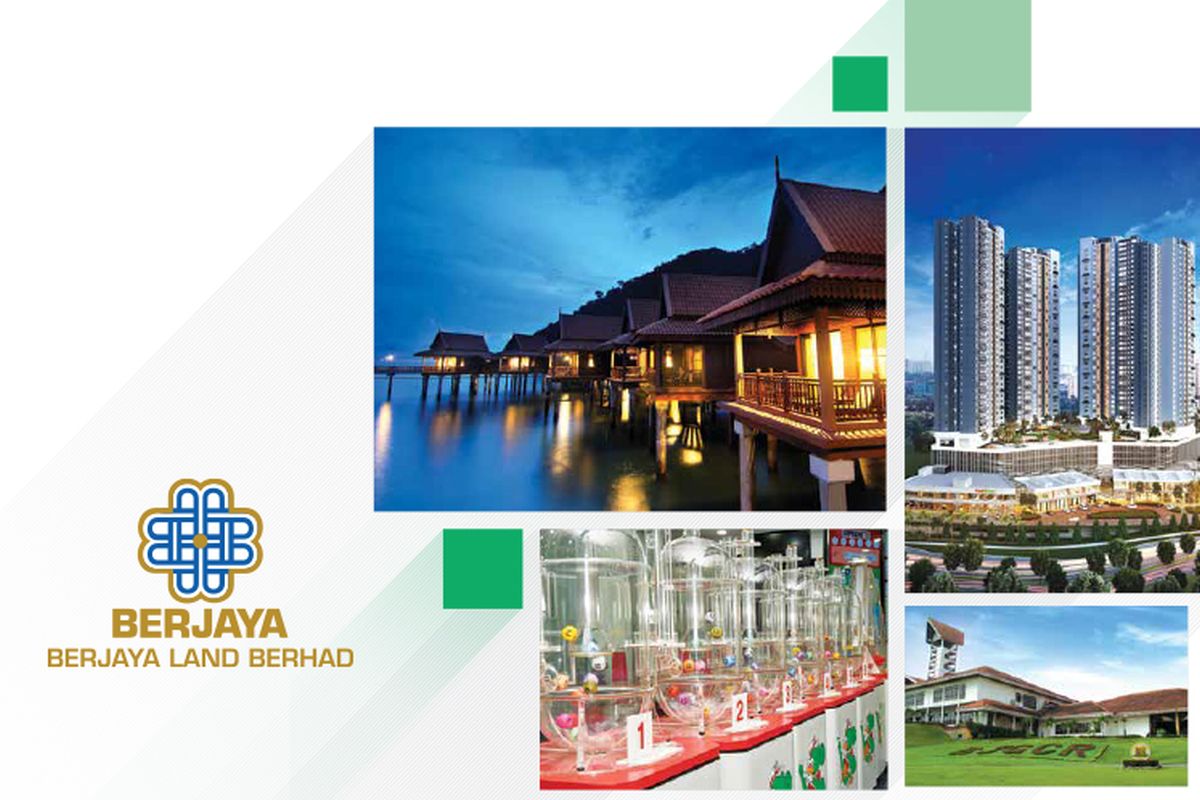 KUALA LUMPUR (Nov 30): Berjaya Land Bhd (BLand) has formed a joint venture with Menteri Besar Inc Selangor's subsidiary Landasan Lumayan Sdn Bhd (LLSB) to undertake river cleaning, river rehabilitation and river developments in the Klang Valley.
Dubbed Landasan Lumayan Berjaya Sdn Bhd (LLB), BLand holds a 55% stake in the JV company, while the remaining 45% is held by LLSB.  
Among the river initiatives which LLB will undertake is the Selangor Maritime Gateway, a high economic impact project which will see approximately 600 acres of land along about 56 km of the Klang River to be developed over the next eight years.  
"In 2022, LLB will launch the development of about 2,000 units of affordable housing and 1,400 units of other types. By 2030, there would be about 26,000 housing units to be completed along the Klang River, of which 50% would be affordable homes. The project is expected to have an estimated gross development value (GDV) of RM10 billion over eight years, with an average GDV of RM1.25 billion per annum.
Commenting on the initiative to develop affordable housing, Berjaya Corp Bhd (BCorp) chairman Tan Sri Vincent Tan said the group is fully supportive of this initiative to provide more affordable housing for the lower-income group and first-time home buyers.  
 
"LLB will be able to leverage Berjaya's expertise and experience in this area as Berjaya has been supporting and contributing towards the government's housing development initiatives by building quality and affordable housing.
"This initiative to build affordable housing in urban locations close to transportation hubs, would translate into lower purchase prices for the low-income house owners. Lower house prices would also facilitate obtaining bank financing, and lower monthly repayments for the house owners," he said in a statement.
Meanwhile, the river cleaning initiative will encompass the removal of all floating debris from the Klang River, as well as maintenance of the existing log booms located in Sungai Pinang, Sungai Kayu Ara, Sungai Kandis, Sungai Delek, Kinrara, Taman Sentosa and Aman Hilir.
LLB will also undertake other cleaning-related initiatives or activities, including organising awareness and educational programmes aimed at rejuvenating the Klang River.
"We are pleased and proud to be part of this initiative to clean and beautify the Klang River. We should maintain the cleanliness of the rivers in our country as they are the lifeline of the nation and there is an urgent need to protect them and preserve their sustainability for our future generations. Effective management of water resources is essential in achieving long-term sustainable development for the country," said Tan.
"Keeping the Klang River clean is crucial for maintaining fresh water supply as it supplies 90% of drinking water to residents in the Klang Valley. In addition, if the Klang River is not kept clean, the huge volume of rubbish in the river, especially plasticware, would make its way into the ocean and cause major harm to the aquatic life and damage the marine ecosystem," he added.
BLand is a subsidiary of BCorp. BLand's share price closed unchanged at 23 sen, for a market capitalisation of RM1.15 billion.
Shares in BCorp ended the day unchanged at 25.5 sen, valuing it at RM1.38 billion.