This article first appeared in The Edge Malaysia Weekly, on September 20, 2021 - September 26, 2021.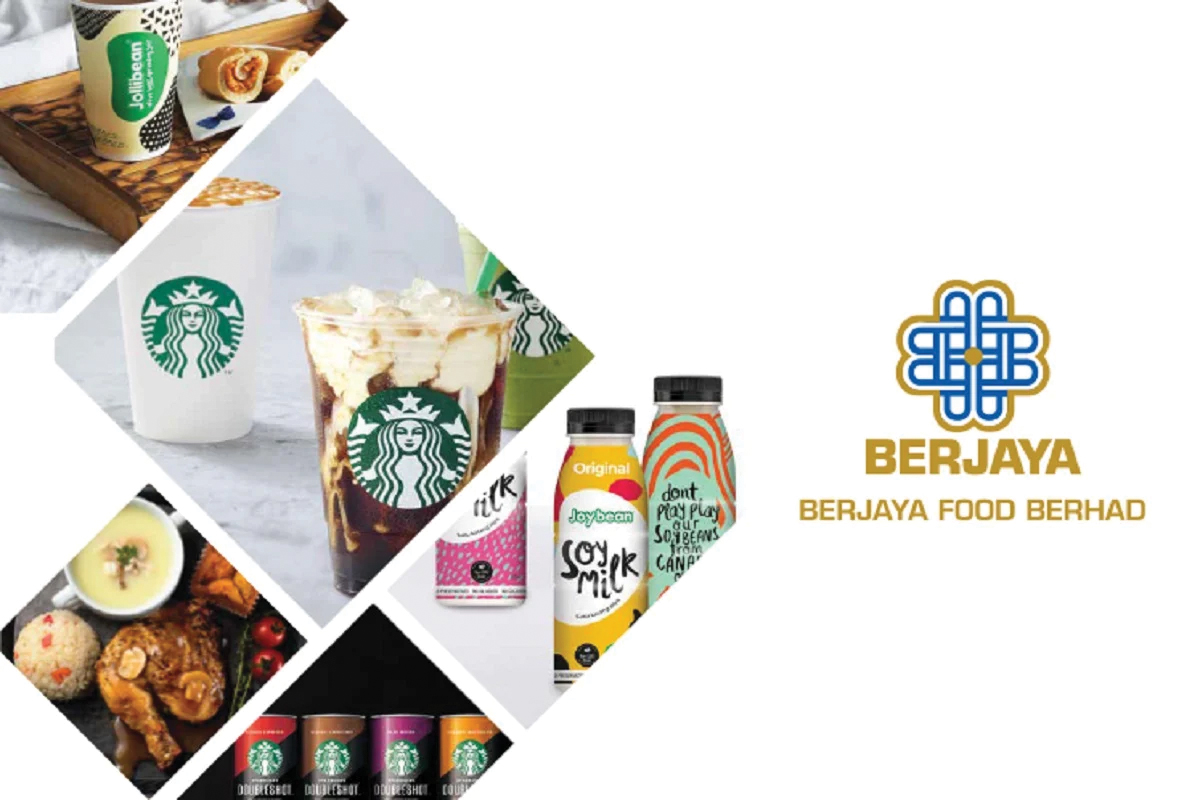 BERJAYA Food Bhd (BFood), which operates the Starbucks Coffee and Kenny Rogers Roasters (KRR) café and restaurant chains in Malaysia, expects its financial performance to improve in this financial year ending June 30, 2022 (FY2022), as Covid-19 restrictions ease, which will lead to higher levels of economic activity.
Although the strict movement controls imposed by the government since June has had some impact on the food and beverage (F&B) retailer's 1QFY2022 performance, BFood CEO Sydney Lawrance Quays hopes the recent relaxation of dine-in restrictions will help soften and mitigate the financial impact over time.
Fully vaccinated individuals in states under Phase 1 of the National Recovery Plan have been allowed to dine in at eateries since Aug 20.
"We anticipate that the performance in FY2022 would improve through the continued resilience of the businesses, even throughout intermittent business disruptions caused by the lockdowns. Also, now that the number of vaccinations has increased, more sectors have been allowed to operate, which means more footfall to our stores is expected," he says in an email response to questions from The Edge.
"With dine-in now allowed as well as potential cross-border travelling sometime in the near future, we are confident that the business momentum will resume and grow even stronger in FY2022 as the economy adapts back to a new normal," Quays adds, without giving any specific numbers.
The downside risks to this are the uncertain market conditions and intermittent Covid-19 control measures, he says.
BFood returned to profitability in the fiscal year just ended after slipping into the red in FY2020, with a net profit of RM47.36 million compared with a net loss of RM19.58 million in the previous year. This came on the back of a 13.3% rise in revenue to RM717.27 million.
Quays describes FY2021 as a "very volatile year" for the business operating environment due to disruptions caused by the Covid-19 pandemic. "This environment has been unfavourable for us and has negatively impacted the entire F&B industry as a whole," he says.
Nevertheless, the group's FY2021 results managed to beat consensus expectations, which Quays credits to his team's efforts in scaling the business and effective cost optimisation, as well as its agile re-strategy efforts to put the business focus on adapting to changing consumer behaviours.
"With the business resilience and achievement of better profitability in FY2021, we foresee that the business will be stronger in every aspect to enhance profit, sustain growth and stakeholder returns," he adds.
The group reported a net profit of RM14.27 million for its fourth quarter ended June 30, 2021 (4QFY2021), up 22.9% from RM11.61 million in 3QFY2021. On a year-on-year basis, it returned to the black versus a net loss of RM30.16 million in 4QFY2020, thanks to a one-off recognition of income from deferred revenue upon the transition to a new Starbucks Rewards programme in Malaysia in June.
"The old Starbucks programme had been around for 10 years. We launched the new Starbucks Rewards programme in June as a spend-based programme. This allows our Starbucks brand to provide a more flexible and better digital customer experience with new innovative features to serve customers better," explains Quays.
"We also look to make more new features available through the new rewards system and app that will not only enhance their journey as a customer, but also make the Starbucks experience more holistic."
Expansion plans continue with Starbucks
On its part, BFood has adopted several strategies to further complement the recovery picture.
For one, the group is accelerating its store expansion in terms of store concepts such as more drive-through outlets and new outlets in smaller towns, neighbourhoods and communities, which are more convenient for its customers and are easily accessible, says Quays.
In a Sept 13 report, RHB Research revealed that BFood management is targeting to expand its existing Starbucks network by 35 to 40 outlets in FY2022 — 45% of them being drive-through outlets. The group opened 11 Starbucks outlets in FY2021, bringing its total store count to 327.
According to Quays, the group is allocating a capital expenditure of around RM65 million for this expansion.
As for the delivery and drive-thru sales contribution to Starbucks, he says each contributes about 20% to 25%.  But with dine-in now allowed, BFood foresees that the sales contribution from deliveries will drop.
Apart from its expansion plans, BFood will continue with cost optimisation efforts to sustain profitable growth for each individual business, says Quays.
"Key marketing promotions strategies are also being adopted to create excitement for our customer, as well as to increase customer visits. We are also concentrating on enhancing our digital loyalty programme in order to elevate our customer base and experience," he adds.
The loss-making KRR operations have been the main drag on BFood's earnings in the past few years and the group has been taking great strides to narrow its losses by closing down unprofitable outlets. BFood intends to close at least three KRR stores in FY2022.
Quays points out that KRR had managed to turn profitable in 1HFY2021. However, it slipped back into the red after the second Movement Control Order (MCO 2.0) was implemented in 3QFY2021 when dine-in restrictions were again put in place. KRR outlets are more reliant on dine-in customers.
At the end of June, there were a total of 71 KRR stores in the country. However, Quay notes that around half have been underperforming due to the dine-in restrictions.
With the recent allowing of dine-in, the group expects KRR to swing back to profitability in the coming months.
BFood's stock on investors' radar
Shares of BFood — in which tycoon Tan Sri Vincent Tan Chee Yioun currently has  a direct and indirect 62.68% shareholding — have recently been on investors' radar, with the Social Security Organisation (Socso) emerging as a substantial shareholder after acquiring 16 million shares on Sept 2 and taking its stake above the 5% threshold to 5.03%. Socso subsequently pared down its stake in the stock and ceased to be a substantial shareholder when it sold 143,000 shares on Sept 9.
The stock has risen 26.25% year to date and 75.65% over the past 12 months to close at RM2.02 last Wednesday. With a market capitalisation of RM778.6 million, BFood is trading at 13.47 times its forward 12 months earnings.
Quays attributes the stock's gains to the public's confidence in the BFood team, which has strived hard to ensure strong performances every quarter, despite market volatility and an uncertain business environment as a result of the pandemic.
Bloomberg data shows that all six analysts covering BFood have a "buy" rating on the stock. The average price target is RM2.60, representing a 29% upside potential.
As at June 30, 2021, BFood's borrowings totalled RM286.22 million while it had RM17.45 million in cash. Its net debt stood at RM268.77 million, with a net gearing of 0.72 times.
Quays says the group does not see a need to conduct any fundraising exercises and is confident that it will be able to utilise existing borrowings to generate returns.
In addition to Starbucks and KRR, BFood also owns Jollibean Foods Pte Ltd, which holds the Jollibean, Kopi Alley, Sushi Deli and DanGo brands in Singapore and Malaysia.
"There is no plan to divest any of these brands. BFood will be concentrating on both its Jollibean and Sushi Deli brands under the umbrella of Jollibean Foods, as both brands have continued to operate as normal despite the lockdowns in Singapore. Once we have reached a new normal, we foresee that these brands will continue to perform well and generate cash flow.
"BFood is a leading F&B organisation with a diverse portfolio of reputable brands that will enhance profitable and sustainable growth, and stakeholder returns. If there are brands that could add value for our shareholders, BFood would consider every available opportunity," Quays says.