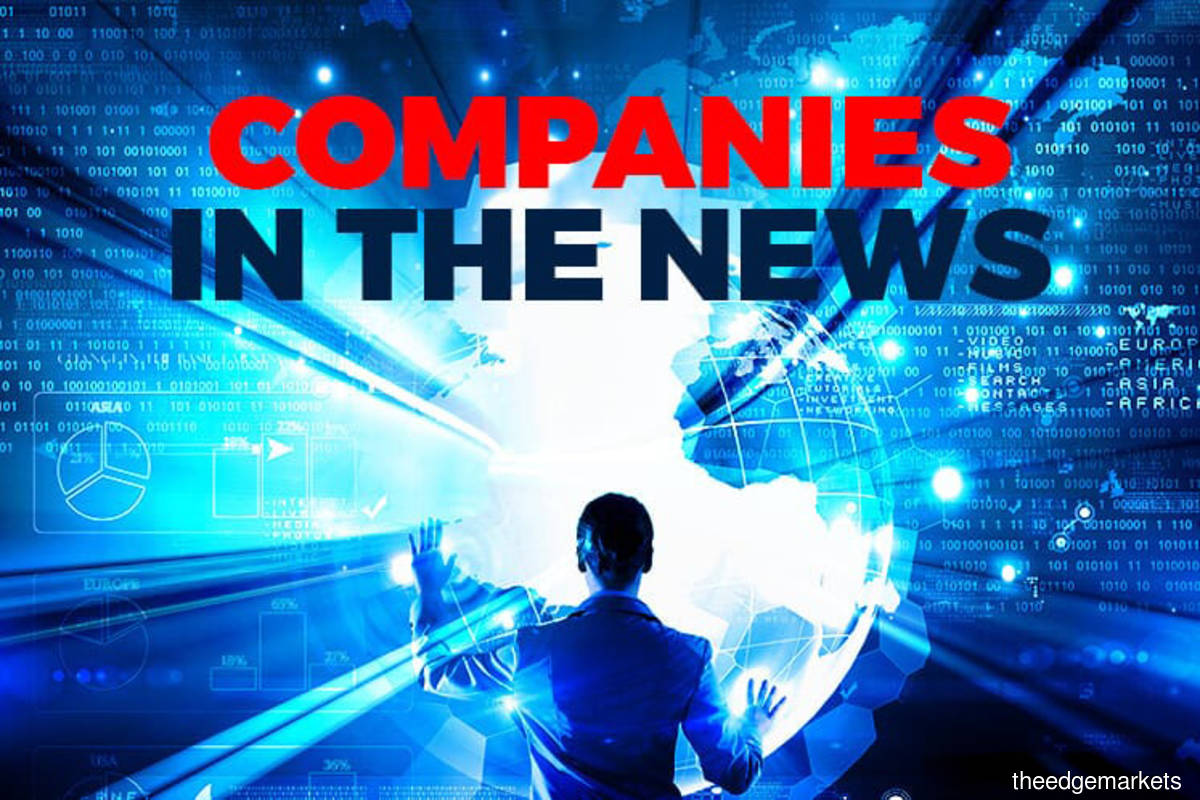 KUALA LUMPUR (Aug 13): Based on corporate announcements and news flow today, stocks that may be in focus tomorrow include Berjaya Corp Bhd, Axiata Group Bhd, Heineken Malaysia Bhd, GuocoLand (Malaysia) Bhd, Scientex Bhd, Gas Malaysia Bhd, and GPA Holdings Bhd.
Berjaya Corp Bhd (BCorp) has aborted its proposed takeover of Singer (M) Sdn Bhd, from Berjaya Retail Sdn Bhd (BRetail) and its largest shareholder Tan Sri Vincent Tan, for RM536 million.
BCorp said it has entered into a termination agreement with BRetail and Tan to mutually terminate the memorandum of understanding signed in June in relation to the proposed acquisition of the 100% stake in the home electronic appliances distributor.
The termination is due to business challenges and uncertainty in the recovery of the economy due to the Covid-19 pandemic, BCorp said.
Axiata Group Bhd has secured the lowest-ever coupon rate as an Asian corporate after getting a landmark US$1.5 billion issuance.
The telco group said it has priced a dual-tranche offering comprising a 10-year US$500 million sukuk and a 30-year US$1 billion conventional notes which will be issued via its wholly-owned special purpose vehicles, Axiata SPV2 Bhd and Axiata SPV5 (Labuan) Ltd.
According to Axiata, the 10-year tranche sees the lowest US dollar coupon for a Malaysian corporate issuer across both conventional and Islamic offerings whilst the 30-year tranche registers the lowest 30-year coupon for an Asian corporate.
Heineken Malaysia Bhd incurred a net loss of RM18.19 million for its second financial quarter ended June 30, 2020 — its first loss-making quarter — compared with a net profit of RM65.7 million it made a year ago, as its business was impacted by the Movement Control Order that was implemented to curb the spread of the Covid-19 pandemic. Quarterly revenue halved to RM253.74 million from RM512.58 million a year ago.
For the cumulative six months ended June 30, 2020, the group's net profit sank 67% to RM38.77 million from RM118.5 million a year ago, as revenue fell 26% to RM769.63 million from RM1.04 billion.
In view of the current economic conditions, its board of directors did not recommend any dividend, saying it will re-evaluate the situation at the close of the financial year. In contrast, the group paid a dividend of 42 sen for the same year-ago quarter.
GuocoLand (Malaysia) Bhd's 68% owned-unit, GLM Emerald Industrial Park (Jasin) Sdn Bhd, is selling two parcels of land in Jasin, Melaka to Scientex Bhd for RM260.17 million cash.
GuocoLand said GLM Emerald has entered into a sale and purchase agreement with Scientex's wholly-owned unit Scientex Heights Sdn Bhd to carry out the sale of the land measuring 549 hectares in total.
It said RM215.43 million of the sale proceeds will be used for its working capital requirements and/or as distribution to GLM Emerald shareholders, with the balance being used to defray the costs of sale.
The disposal is expected to result in a net gain of RM78.96 million.
Meanwhile, Scientex said the purchase of the land is a strategic investment opportunity to increase and boost its existing land bank, which is also in line with its goal to build more than 50,000 affordable homes nationwide by 2028.
Gas Malaysia Bhd (GMB) said its second-quarter (2Q) net profit fell 8.95% to RM44.62 million, from RM49.01 million a year earlier, due to a lower revenue despite higher margin and finance income, and lower joint venture losses.
Quarterly revenue declined 11.35% to RM1.54 billion from RM1.74 billion.
Despite the weak 2Q earnings, GMB's net profit for the cumulative first half of the year climbed 2.56% to RM92.49 million from RM90.18 million previously, on the back of higher margin despite lower volume of gas sold, while half-year revenue fell 8.88% to RM3.15 billion, from RM3.45 billion previously.
GMB declared a first interim dividend of RM54.57 million or 4.25 per share, down from 4.8 sen a year ago.
GPA Holdings Bhd confirmed that it has been approached by data centre operator for Regal Orion Sdn Bhd for a possible reverse takeover.
The battery manufacturer said its board and major shareholder cum non-independent and non-executive chairman Tan Sri Tan Hua Choon have been approached by several parties, including Regal Orion, for a possible asset injection into GPA.
"However, there has not been any concrete development thereof which would warrant an announcement to be made at this point of time," it said.