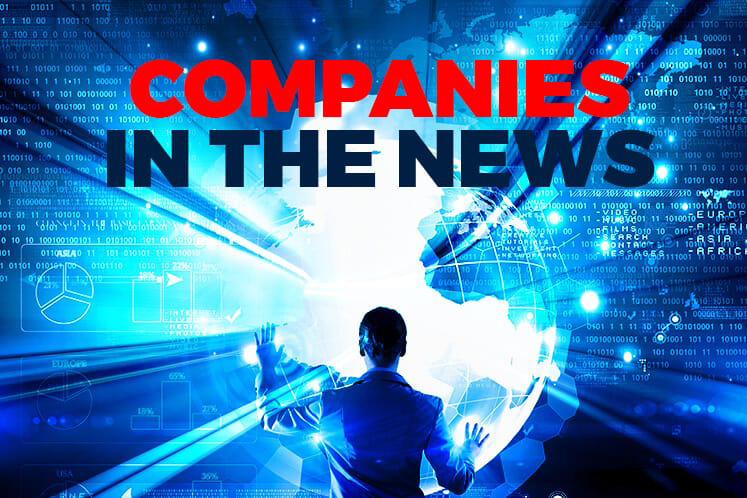 KUALA LUMPUR (April 5): Based on corporate announcements and news flow today, companies in focus on Monday (April 8) may include: Berjaya Assets Bhd, Boustead Holdings Bhd, Sime Darby Property Bhd, Icon Offshore Bhd, Orion IXL Bhd, Kian Joo Can Factory Bhd and Can-One Bhd
Berjaya Assets Bhd's (BAssets) wholly-owned subsidiary Berjaya Times Square Sdn Bhd has purchased 62.82 million shares in Berjaya Corporation Bhd (BCorp) for RM16.76 million or 27 sen a share.
The shares acquired in the open market between March 26 and April 3 represent 1.22% of BCorp's shareholdings. The latest share purchase raises BAssets' shareholding in BCorp to 6.5% or 335.7 million shares.
Boustead Holdings Bhd has appointed former Sime Darby Property Bhd CEO Datuk Seri Amrin Awaluddin as its new managing director, confirming a report in The Edge Financial Daily yesterday.
Sime Darby Property announced yesterday that Amrin will be stepping down as its managing director on May 3, after serving the company in the position from September 2017.
Amrin came on board Sime Darby Property after the demerger of Sime Darby Bhd in 2017, which saw the listing of the group's property and plantation divisions.
Icon Offshore Bhd has received contracts and a work order to provide vessels to three Petroleum Arrangement Contractors (PACs) and Petronas Carigali Sdn Bhd.
Specifically, its subsidiary Icon Offshore Group Sdn Bhd (IOGSB) had received five contracts to provide offshore support vessels for the production operations of the PACs in letters dated early September last year, and a work order for the provision of a straight support vessel to Petronas Carigali.
IOGSB's contracts with the PACs are on a call-out basis and are valid for three years, with an extension option of one year plus one year. IOGSB has also bagged a straight supply vessel work order, dated March 4, from Petronas Carigali.
The work order is for the Tanjung Pinang 2 vessel, which started on March 7, and is set to last 180 days, with an option to extend for another 180 days. The work order is worth RM8 million.
Orion IXL Bhd has entered into a Memorandum of Understanding (MoU) with SME Bank Bhd to provide technology services to strengthen the latter's core banking activities and services.
The group said the MoU, which is effective for three months from today is a means of establishing a new customer base.
Orion said the MoU will look at implementing an automation platform in SME bank as well as generating alternative credit scores for Malaysian SMEs using data such as electronic communications and industry trends.
Kian Joo Can Factory Bhd (KJCF) substantial shareholder Datuk See Teow Chuan has disposed of a small portion of his shares in the company in the open market, despite there being an active mandatory general offer (MGO) by Can-One Bhd's subsidiary Can One International Sdn Bhd.
He sold 13,000 of his shares in the open market on Tuesday, leaving him with 37.66 million shares or an 8.479% direct interest in KJCF. On Tuesday, the counter closed unchanged at RM3.10, matching Can One's offer for the shares it does not own in Kian Joo.
The move by See has brought up some questions over what he is planning to do with his stake in the company, given that he is the only substantial shareholder who has yet to take up the offer.