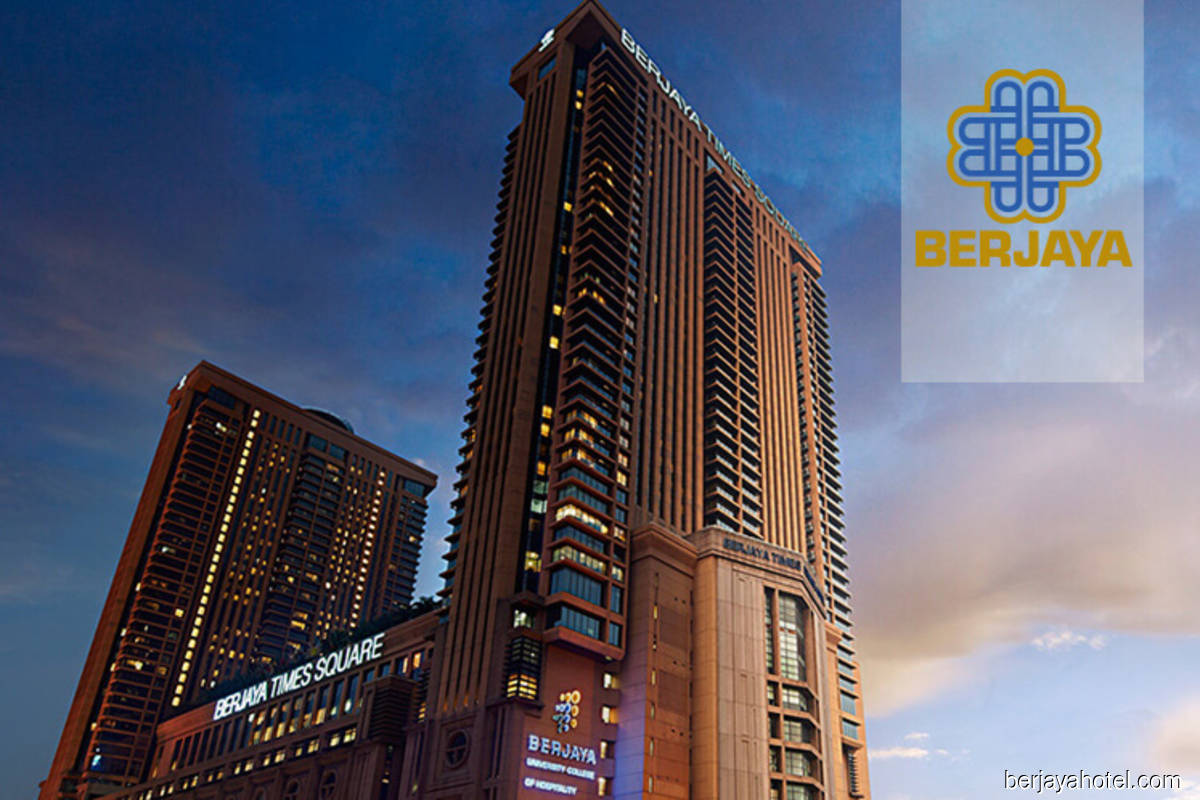 KUALA LUMPUR (Sept 21): Berjaya Assets Bhd's net loss narrowed to RM83.69 million for the fourth quarter ended June 30, 2021, from RM115.83 million a year ago, as the property investment and hotel and recreation business segments incurred lower operating costs amid further cost reductions.
Loss per share eased to 3.27 sen from 4.53 sen, the group said in a Bursa Malaysia filing today.
Revenue inched up 1.69% to RM36.73 million from RM36.12 million in the same quarter last year, mainly due to a higher number of draws conducted by the group's Sarawak-based number forecast operating unit Natural Avenue Sdn Bhd.
The property investment and hotel and recreation business segments however reported a lower revenue, mainly due to the continuing adverse impact of the pandemic. 
"The hotels, recreation and other business segments and the jetty operations remained adversely impacted by the continued closures of borders and travel restrictions on foreigners," it said. 
In addition, Berjaya Assets said the group also incurred a lower impairment in fair value of investment properties of RM58.7 million, as compared to RM98.9 million in the previous corresponding quarter.
For the full year, Berjaya Assets' net loss narrowed to RM107.63 million from RM123.76 million in FY20. Revenue however slipped 27.69% to RM178.4 million from RM246.7 million.
On prospects, Berjaya Assets said the current phase of the National Recovery Plan with business operations restrictions is expected to dampen the recovery rate of the group's business operations.
It also noted that during the Recovery MCO phase, the footfall to the shopping malls and the gaming business ticket sales have been gradually increasing but they have yet to reach the levels recorded prior to the implementation of the MCO.
However, Berjaya Assets viewed that the acceleration of the National Covid-19 Immunisation Programme towards herd immunity is expected to drive the recovery of the Malaysian economy in due course. 
"In view of the above factors and the immense challenges created by the prolonged pandemic, the group is unable to forecast with certainty (as to) when its business operations will return to the level prior to the Covid-19 pandemic. 
"Hence, the directors expect the operating results of the group for FY22 to remain challenging, as the group continues to deal with the adverse impact on the country's economy arising from the pandemic and adapting its business operations in the new norm of living with the Covid-19 virus, going forward," it said.
Shares in Berjaya Assets ended unchanged today at 25 sen, giving the group a market capitalisation of RM626.75 million. Year to date, the stock has fallen by 32.43%.