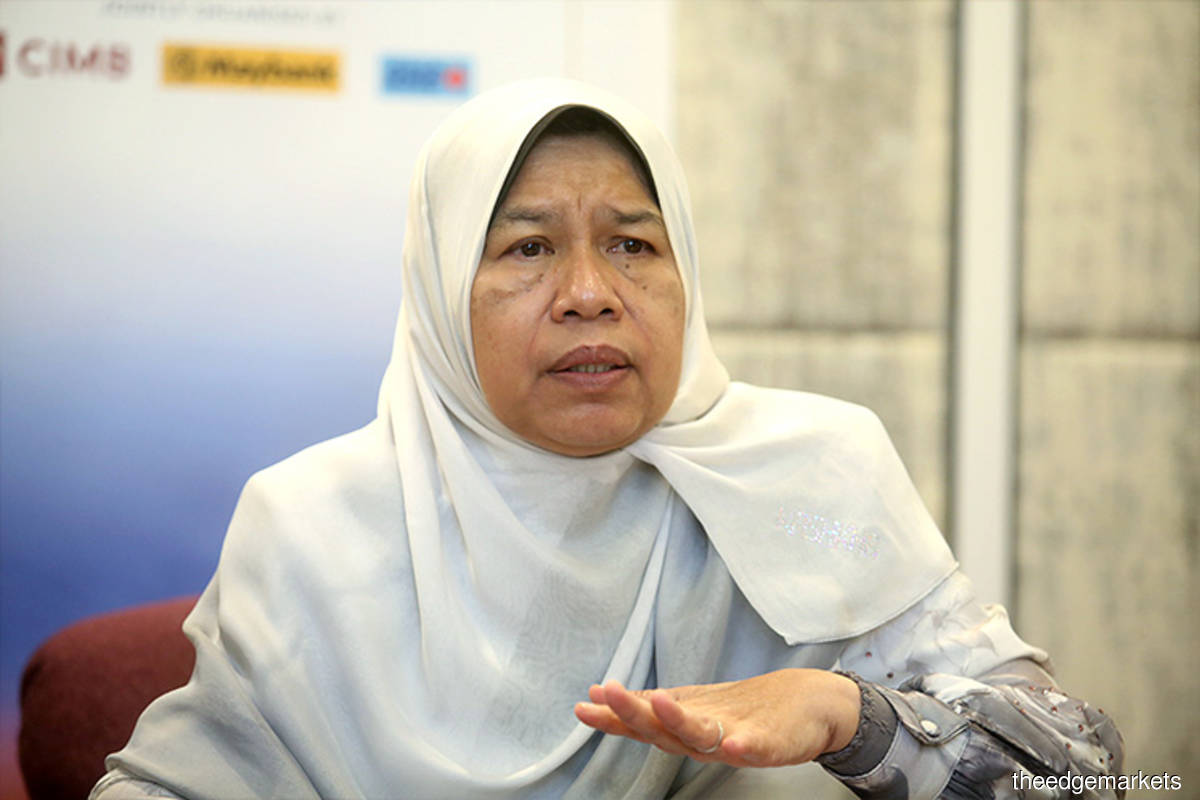 MARAN (Feb 22): Bentong is set to become the second city in Pahang after Kuantan, with the process of upgrading the Bentong Municipal Council expected to be completed by this year, says Housing and Local Government Minister Datuk Zuraida Kamaruddin.
She said the upgrade process was now at the administrative level, which required the state government to make an application to the Federal government, and it would then take several months before it is approved by the Cabinet.
"Bentong has met the criteria to be elevated to city status in terms of income, but has not reached the required population of more than 500,000 people. We will see if some flexibility can be given, taking into account the development being carried out there," she said.
Zuraida was speaking to reporters after a working visit to the Maran district here today, accompanied by her deputy Datuk Seri Dr Ismail Abd Muttalib, who is also Maran MP; and Pahang Culture, Unity, Social Welfare, Women and Family Development Committee chairman Datuk Seri Shahaniza Shamsuddin.
In a related development, Zuraida said that the Pekan District Council is currently in the process of being upgraded to a municipal council by this year, while the Maran District Council (MDC) is also expected to get the nod in 2022.
To help MDC achieve the target, Zuraida said her ministry had approved an allocation of RM7 million today, with RM5 million for development work including repairing damage due to the floods in Maran, which was among the worst affected areas earlier this year.
"Another RM1 million each will be to help solid waste management and improve facilities and infrastructure at tourist locations including developing business centres, as Maran will have an East Coast Rail Link (ECRL) station soon," she said.
In addition, Zuraida said the guidelines for upgrading the status of local authorities (PBT) in tourist areas were being refined, because some criteria such as population size were difficult to meet.
She said in such instances, different criteria could be used, such as the number of tourists it attracted.
In a separate development, she said her ministry had approved the construction of fire stations in Chenor here and Gambang, Kuantan, with an allocation of RM4 million for each, besides accepting the state government's request for the facility to be provided in Benta, Lipis located about 185 kilometres from here.
"The approvals for Chenor and Gambang were made after taking into account that the distance to the nearest fire station is more than 30 kilometres, and the population density requires the facility to be provided for their safety," she added.