This article first appeared in Forum, The Edge Malaysia Weekly, on January 28, 2019 - February 03, 2019.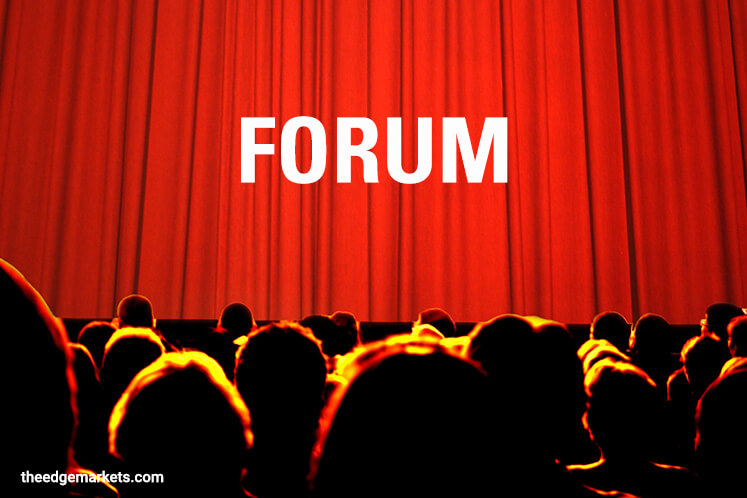 The government's announcement this month that drug abuse will be approached as a social health issue instead of a criminal activity marks a major step forward in the evolution of Malaysian society.
A number of policy milestones would have been reached before Minister in the Prime Minister's Department (Law) Datuk Liew Vui Keong announced the move in mid-January.
Perhaps the most significant of these is the realisation that addictive behaviour, including substance abuse, is a complex phenomenon that hardly responds to the favoured methods of treatment, let alone punitive measures.
Research cited by the American Addiction Centres shows that some 85% of people treated for the problem suffer a relapse within a year of rehabilitation.
Statistics from Malaysia's drug rehabilitation centres show an equivalent relapse rate of between 70% and 90%.
Among the variables involved in addiction that Liew identified were genetic disposition, psychological factors and contributory influences in the person's environment.
These point to the fact that the manifestations of addiction are as varied as the number of substance abusers that are out there.
Hence it is clearly illogical to hope that a rigid formula based on conventional measures such as criminal prosecution, detention and zero tolerance will eradicate the problem.
That much is obvious from the failure of the decades-long campaign to fight drug abuse in society.
The first step to a better outcome would be to accept the reality that the methods that have been relied upon are not working, as Liew's announcement acknowledges.
This clears the ground for a change in policy direction through a re-evaluation of old assumptions.
In doing so, it may be helpful to recognise that we have a better chance of understanding and handling addiction if we can move away from a segmented to an integrated or holistic approach to behavioural problems.
This is where the next important realisation has room to surface.
If we remember that addictive impulses can be lodged in multiple levels of the individual's psyche, it will soon be clear that there are so many factors in the picture that no single remedial measure on its own can give any assurance of lasting change in a person's behaviour.
To illustrate, addiction can be a coping mechanism for past traumas like abuse in childhood, present challenges like relationship problems and subconscious factors like generalised anxiety disorder.
These may be aggravated by peer pressure or psychological isolation, a genetic predisposition, family history, post-stress trauma, media influence or any number of other triggers.
Given this complexity, it may seem that efforts to control the drug epidemic are basically doomed to fail.
However, a more positive response would be the adoption of harm reduction as an interim goal. Thankfully, this has been part of the official strategy to mitigate the social impacts of drug abuse since 2005.
Nevertheless, social and religious objections to the harm reduction strategy have prevented its wider adoption until now. The new approach that is being taken to decriminalise drug abuse spells hope for this programme to benefit many more people.
An important quality of the harm reduction approach is that it encourages a non-judgmental response to drug addiction and so makes opportunities for recovery available where criminalisation of the problem creates formidable obstacles.
A further step forward is the government's decision to abolish the death penalty for drug-related offences, which is due to be tabled in Parliament this year.
For the record, Liew has stated at a congress of justice ministers in Rome in November that the taking away a life by the state is an affront to the right of life, contrary to the meaning of humanity, mercy and sanctity of life.
This was more so, he said, when there are instances where trials of the accused have been compromised that led to the miscarriage of justice.
To supporters of capital punishment, the removal of the death penalty for drug trafficking is an invitation to disaster.
Liew's response is that the death penalty as a deterrent for crimes does not work as many known researches have shown. The naysayers should take note of this.
"In the Malaysian context, crimes for murder and drug trafficking have not decreased since independence," he told the congress.
As the Cabinet committee on eradicating the drug menace charts the way forward for a more humane, progressive and effective approach to address drug addiction in the country, it is encouraging that the lessons of our simplistic reliance on the criminal justice system to arrest a complicated and apparently intractable problem are finally being heeded.
In this regard, the example of Portugal, which saw dramatic reductions in drug-related problems after it decriminalised all drugs in 2001, must surely offer valuable lessons for our policy-makers.
Despite Portugal's success, it will take strong political will for Malaysia to follow in its footsteps due to the religious orthodoxy and social conservatism that are strongly entrenched here.
This will be a test of the maturity of our society and its leaders, as well as the collective desire to develop a new national consciousness that is based on humanistic and progressive principles.
A further benefit that can be derived from the reform of the national anti-drug programme is the possibility that this new openness can be adapted to a host of other troubling issues that have stymied the country's advancement.
If we can see the way ahead to tackle a common problem like drug abuse, which respects no borders or class or category of persons, there is hope that the spirit of change can help to ignite the collective imagination.
These issues, that have defied solution for the longest time, make a long to-do list for the New Malaysia that is still at an embryonic stage.
But we could do worse than to work on building a common Malaysian identity that is not defined by belief, racial origin or locality.
---
Rash Behari Bhattacharjee is associate editor at The Edge
Save by subscribing to us for your print and/or digital copy.
P/S: The Edge is also available on Apple's AppStore and Androids' Google Play.