This article first appeared in The Edge Malaysia Weekly, on May 1, 2017 - May 07, 2017.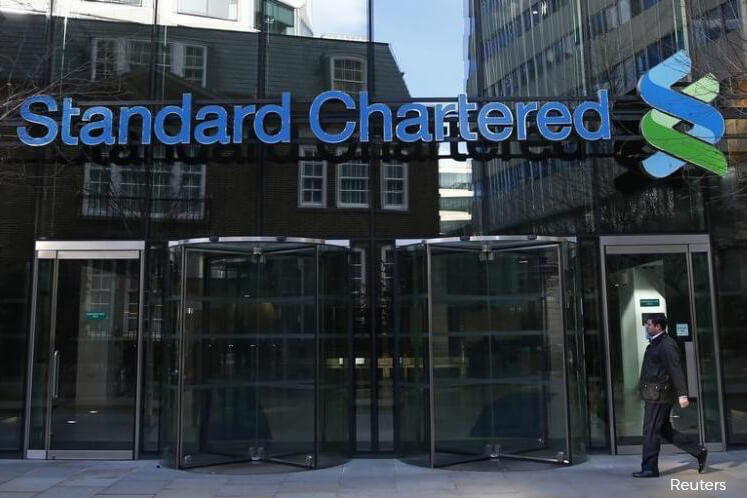 THE rapid pace at which change is taking place in the banking landscape requires banks to be more nimble and agile than they have ever been, says Mahendra Gursahani, managing director and CEO of Malaysia's oldest bank, Standard Chartered Bank Malaysia Bhd (StanChart).
StanChart, which set up its first branch in Penang in 1875 during the tin and rubber boom, has gone through peaks and troughs and various economic cycles over its 142-year history in Malaysia.
"The challenge that I think is unique to this period is the pace at which change is happening. In terms of innovation and technology, what might have in the past taken 10 years from concept to full implementation, is probably now being done in half that time. And in the future, maybe even half of that.
"So, you have to remain very, very nimble and agile [to stay relevant]. You have to have systems and architectures that allow you to be flexible to respond to those technological changes, and then you have to superimpose, on top of that, the preferences of your clients and customers, which are also changing every day," Mahendra says.
Banks are now caught in a "generational gap", he adds, where many customers still want to transact through branches and other bricks-and-mortar type offerings; while, at the same time, there is a new wave of customers who would rather do all their banking on mobile or desktop devices.
"We're in that period where we have to service both, which means that it is not the most efficient way to reach your customers and clients. In the future, I think, as the demographics change and as the customer preferences change, we will see banks that are offering products and services almost entirely electronically," he predicts.
Last year, StanChart closed three Islamic banking branches, and this year, two conventional branches, in its bid to evolve more towards the digital space. This leaves it with 35 branches, four of which are Islamic and operated by its subsidiary Standard Chartered Saadiq Bhd.
StanChart's parent company is London-based Standard Chartered Bank Plc (SCB) which generates most of its profit in Asia. SCB posted a modest pre-tax profit of US$409 million in 2016, marking a recovery from the US$1.5 billion loss it suffered a year earlier, its first since 1989. In 2015, SCB set out to slash about 15,000 jobs globally by 2018 in a bid to cut costs.
"What SCB experienced in 2015 was a catch-up in some respects to what other international banks had probably gone through four to five years ahead of us," Mahendra says, pointing out that SCB, unlike some banks, emerged from the 2008/2009 financial crisis completely intact and profitable, with no government bailouts.
"Each bank has a slightly different emphasis in its portfolios, so the timing of when it might affect you can be different."
Last week, SCB posted encouraging first- quarter results. Pre-tax profit almost doubled to US$1 billion from US$589 million in the same period a year ago, after a sharp fall in losses from bad loans.
Asked if banks will have to get used to an era of lower profitability as the banking environment becomes more complex, Mahendra says it will not necessarily be so.
"[Yes], the cost of responding to that complexity almost certainly means that it will impact your profits. So, how do you respond to that? You can respond by either allowing your margins and profitability to slip, or you can create efficiencies within your own systems and processes.
"I think that's what every bank is going to have to look at very seriously — whether it has maximised the potential to run its operations in the most efficient possible manner. If you can do that, I think you can still create more profitability in the future."
But, he concedes, that journey into optimal efficiency will take time.
"It's like changing the wheels on a moving car. You can't just stop and say 'I think I'm going to move to that model and that model is far more efficient'. There's always legacy things to carry with you, right? So, there will be a time before banks can get to the point where they are as optimally efficient as they possibly can be. When that time arrives, then I think profitability can be restored to previous levels."
It will certainly be interesting to see how the oldest bank navigates its way into the future.
StanChart's history at a glance
1862: The British Standard Bank is founded in the Cape Province led by South African entrepreneur John Paterson.
1875: The Chartered Bank of India, Australia and China establishes its first Malaysia branch on Beach Street, Penang. It is the oldest branch of any bank in Malaysia.
1888: The Chartered Bank opens a branch on Jalan Raja, Kuala Lumpur.
1924: The first branch on the island of Borneo opens, in Kuching.
1965: Prime Minister Tunku Abdul Rahman officiates the opening of the Chartered Bank Building on Jalan Ampang, Kuala Lumpur.
1969: The merger of Standard Bank and Chartered Bank is completed.
1985: The Chartered Bank in Malaysia changes its name to Standard Chartered Bank in line with its global name change.
1987: Standard Chartered sells its stake in the Standard Bank that now functions as a separate entity.
1994: Standard Chartered Bank Malaysia Bhd begins operations as a locally incorporated bank with a local board.  
2008: Standard Chartered Saadiq Bhd is launched.
2015: Standard Chartered Bank Malaysia marks the 140th  anniversary of its founding.