This article first appeared in Forum, The Edge Financial Daily, on July 23, 2018.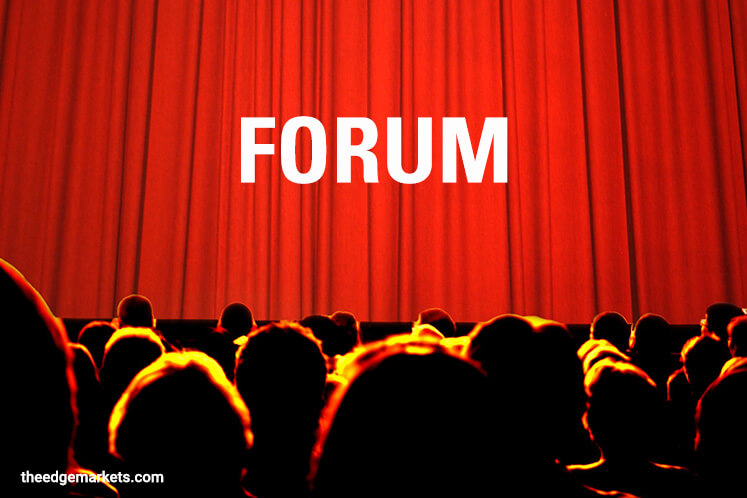 The current national mood for deep reforms presents a precious opportunity for an honest reckoning of sacred cows in our collective consciousness.
The New Economic Policy and its mutations is a prime subject for scrutiny.
In this new era of democratic dialogue, where openness and objectivity have acquired a new glow, the discussion of knotty problems that are fraught with sensitivities has thankfully become much easier.
Nevertheless, we should always be mindful that views that involve ethnic and religious perspectives must be expressed respectfully and offered in a constructive spirit.
In the first stage of the reform process, a basic task is to assess the current status. Another is to identify the most critical issues that need attention, and a third, to recognise the real underlying causes of the manifested problems.
Along with these, it is necessary to include major elements in the operating environment that determine outcomes and, finally, identify emerging trends that are likely to become game changers.
Without oversimplifying the issue, it can be said in all fairness that despite the giant strides the nation has taken in human development since independence, serious problems like high income inequality and high household debt levels indicate that the gap between policy measures and the ground reality warrant urgent corrective action.
To tell the story through statistics, note that the latest Household Income Survey shows that the median household income rose from RM4,585 per month in 2014 to RM5,288 in 2016.
Now compare that with a Unicef survey of low-income households in Kuala Lumpur published in February, which showed that 78% of 966 households surveyed in low-cost flats earned below RM4,000, the threshold of entitlement for cash handouts under the Bantuan Rakyat 1Malaysia (BR1M) scheme (now rebranded as Cost of Living Aid).
Next, consider that in 1970, before the NEP was introduced, the incidence of poverty among Malays, the main beneficiaries of its affirmative action programmes, was 65.9%.
Although the Unicef survey focuses on urban poverty, it is useful as an indicator of the scale of the problem facing the nation.
More importantly, it suggests that race-based frameworks, although necessary tools for measuring socio-economic needs, have some serious limitations.
To illustrate, the Unicef survey also showed that 34% of the households that were entitled to the cash handouts did not receive them.
The takeaway from that scenario is that while the NEP has many arguments going for it, it requires a whole lot more to connect its objectives to the lives that are stunted by economic want.
Today, in the spirit of building a new future for the nation, we have a duty to embrace an approach to development that leaves no one behind, to use the language of the UN World Social Situation Report 2016.
To do that, we first need to disentangle the social re-engineering agenda of the NEP from the emotional hue that is imbued in Article 153 of the Federal Constitution.
Recall that the social restructuring objective of the NEP, to remove identification of race by economic function and geographic location, was aimed at serving the goal of national unity, harmony and integrity — in other words, to achieve a more egalitarian society.
As for Article 153, it is essential to bear in mind that it safeguards the special position of the Malays and natives of Sabah and Sarawak as well as the legitimate interests of other communities.
Due to Umno's political dominance until the May 9 general election, this constitutional safeguard had been conflated with a Malay supremacist conversation that served the party's interest, but has harmed the national psyche.
The time has come for Malaysians to mainstream a more wholesome and inclusive reading of Article 153.
One telling anecdote may make this point clearer.
A few years ago, a senior official of the previous administration told a forum about a conversation that he had with an expatriate Malay who was working in the London financial district.
Rebuffing his attempt to coax her to relocate to Malaysia, she said that among the reasons she would not return was that in her foreign home, she knew her professional worth because her skills were sought after in a highly competitive industry.
In Malaysia, however, she said, she would always be seen as occupying a post because of privilege even though she may have been chosen on her own merit.
This is the burden of over four decades of the NEP, compounded by its abuse by the political elite, that the current generation must dare to shake off.
It will take courage, self-confidence and a drive to make it on one's own merits, but for those who are game for the challenge, the rewards are surely priceless.
For those who need assistance to overcome socio-economic disadvantage, regardless of ethnic origin or disability, social inclusion programmes will always be in place in any modern society.
Thankfully, there is a growing body of expertise on the "promising practices" in social inclusion, such as Unesco's work in this area.
In its 2015 report on the subject,
Unesco identifies three broad areas where social exclusion occurs — the economy, politics and social participation.
Using this analysis, the new government can reorganise the broad range of development, outreach and extension programmes that are in place to ensure that vulnerable groups are not left behind in any area.
For this, they can draw on the support of an army of social action groups to identify persons at risk, provide feedback on issues and priorities as well as deliver valuable services to the underserved.
However, harnessing this energy may sometimes require suspension of moral judgment about the target groups.
If we can bring ourselves to do that, the rewards will be manifold. Marginalised members of society can benefit, delinquency and social disruption would be addressed and a humanitarian value system will take root in society.
To make the difference, we need to pick between a higher and lower choice.
---
Rash Behari Bhattacharjee is associate editor at The Edge
Save by subscribing to us for your print and/or digital copy.
P/S: The Edge is also available on Apple's AppStore and Androids' Google Play.