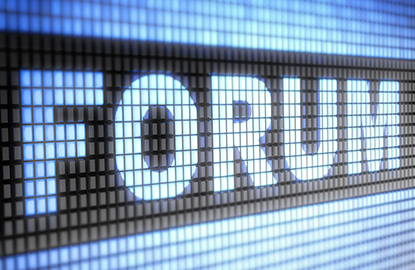 This article first appeared in Forum, The Edge Malaysia Weekly, on April 4 - April 10, 2016.
PENANG Chief Minister Lim Guan Eng is finding out the hard way that enjoying an attractive discount on a property purchase while in public office gives his opponents a golden chance to put his head on the block.
If nothing else, Guan Eng has his hands full fighting allegations of impropriety in the purchase of a bungalow in Penang for RM2.8 million that had a market value of RM4.2 million, as the Inland Revenue Board had determined.
Although Tasek Gelugor MP Datuk Shahbudin Yahya, who made the allegation in Parliament in mid-March, claimed that the house purchase last year was linked to the sale of two parcels of land in Taman Manggis, Penang, in 2012 to private developers, evidence to support this view is inconclusive at best.
On the contrary, the allegation boomeranged on the previous state government when it was revealed that the Taman Manggis land, which Penang Gerakan said it had earmarked for low-cost housing during its rule, was being considered for tendering to a private developer for a mixed-use development, according to declassified minutes of a state exco meeting in 2005 that have been cited.
Nevertheless, the bungalow affair is giving Guan Eng a bad headache.
Among other things, Guan Eng has had to weather calls for him to go on leave until investigations into the issue are completed. While such calls can certainly be expected from his political rivals, Malaysian Bar president Steven Thiru and its former president Datuk Ambiga Sreenevasan were among those who pointed out that a leave of absence is considered a prudent step to preserve the integrity of investigations.
This has, however, not been a feature of Malaysian politics and it would be quite novel if it were to happen, although it is routine in the civil service and private sector, if the severity of the allegations warrants it.
The bungalow deal and land sale are now being probed by the Malaysian Anti-Corruption Commission and police, providing ample material for coverage in both the mainstream and new media channels. The negative attention can't be good for Guan Eng's cause.
At press time, MACC has inspected the chief minister's computer and various documents, and is expected to record his statement this week. Guan Eng has expressed hope that the anti-graft commission wraps up its probe speedily, understandably, since a long-drawn investigation can contribute to a negative image of his administration and would wear his political machinery down.
As for the police, it has no dearth of reports against Guan Eng, and its officers have been questioning several people, including the seller of the bungalow, Phang Li Koon. One complaint against Phang is that she had allegedly made a false statutory declaration about the house sale, saying that she had not done a market survey prior to the sale and that she was not linked to the Taman Manggis land transaction. Last Friday, Phang spent almost four hours being questioned by the police.
For DAP adviser Lim Kit Siang, who is Guan Eng's father, the case is all about diverting attention from the financial scandals that have cast a shadow on Prime Minister Datuk Seri Najib Razak's administration. In view of this, Kit Siang fears that the Penang chief minister may be arrested and charged with corruption over the bungalow deal.
No matter how the case for Guan Eng is pleaded, however, the chief minister's gesture of opening his house for a media tour following the brouhaha in Parliament a fortnight ago comes across as a theatrical move. To make matters worse, a comment by his party colleague Teresa Kok, the Seputeh MP, explaining away the price anomaly on the basis of a cultural concept like "bad feng shui" merely played into the hands of his adversaries.
The case highlights the damage that a public official's image can suffer from the many potential conflict of interest situations that occur in the course of normal dealings both during the discharge of official duties as well as in personal matters.
Although Guan Eng and his colleagues have taken great pains to dispel any notions of wrongdoing in the affair, the defensive tone of their arguments leave a lingering aftertaste that spoils his administration's efforts to project a zealous anti-corruption culture.
To view the issues surrounding integrity in public office objectively, it is an inescapable fact that irrespective of the personalities involved, public servants are constantly exposed to temptations that can lead to abuse of power in its multifarious forms.
In Malaysia's journey towards national reform, the goal of transforming our society into one where integrity in public life is evident in every aspect of its administration requires an unwavering commitment to good governance.
For those who are genuinely seeking to make a fresh start for the nation a reality, the current episode offers an opportunity to apply the acid test of probity in public life.
It is only natural that the political instinct to neutralise an opponent's campaign will surface in a challenge like Guan Eng's present dilemma, but beyond the crisis mode, we need to tap into a transformative spirit to move our society forward.
There is no doubt, for example, that the open tender system implemented by the Penang government since it took over the state has generated a cycle of virtue that makes its adoption in other states a more compelling argument. Similarly, Penang state exco members have declared their assets and Guan Eng has previously invited Umno representatives in the state to follow suit.
It then becomes easier to move towards a fuller declaration of assets and liabilites to include those of immediate family members. In this way, we can move towards developing a culture where people are drawn to politics because of a desire to play a leadership role in public life and not because there is a pot of gold to be made from occupying a public position.
---
R B Bhattacharjee is associate editor at The Edge Malaysia