This article first appeared in Forum, The Edge Malaysia Weekly, on May 11, 2020 - May 17, 2020.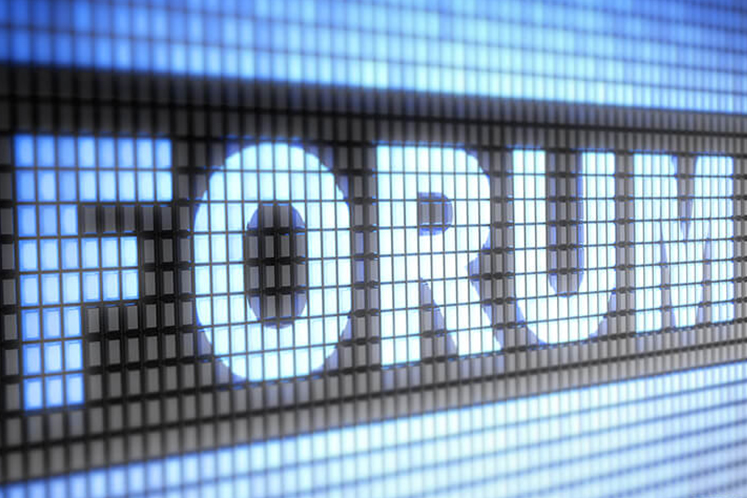 One surreal aspect of the Covid-19 pandemic is its devastating impact on both the poorest people and giant corporations.
Casual workers who live on daily wages have suddenly found themselves with no access to work and therefore no money to buy food.
Simultaneously, airlines, tourism-related businesses and international events have been brought to a literal standstill as countries close their borders to stop the spread of the disease. Many of these companies have put their employees on no-pay leave until revenues begin to return, or summarily ended their contracts.
For perspective, the International Labour Organization estimates that 81% of the global workforce of 3.3 billion are currently affected by full or partial workplace closures.
Humanitarian groups have been quick to alert the public to the sudden rise in the number of people who are going hungry due to lockdowns.
Research by international charity Oxfam indicates that the current crisis may push half a billion people into poverty. While varying accounts are emerging of the numbers of Malaysians who will be affected, a poll by international market researcher Ipsos released in April shows that unemployment is a top concern of 43% of Malaysians surveyed.
It is heart-warming to hear the many stories of good Samaritans who have responded to the cries of distress from vulnerable workers and provided essential provisions for hungry families.
An initiative coordinated by the election watchdog coalition Bersih 2.0 with some 50 partner groups and individuals around the country is among the many efforts, big and small, to bring relief to the needy. To date, its #MakanKongsi campaign has distributed some RM500,000 in aid to about 20,000 beneficiaries, comprising marginalised Malaysians and migrants.
What is telling about this effort is, as Bersih 2.0 said in a statement, that it is only able to reach a very small percentage of the people who are struggling to stave off starvation.
Aside from the tragedy facing workers left unprotected by the sudden loss of income, the highly infectious nature of the disease has highlighted their unsanitary and crowded living conditions.
These are the workers who keep our construction sites, factories, farms and service centres humming — producing goods, attending to customers and generating wealth for businesses.
The deadly face of Covid-19 has shown us that we turn a blind eye to the poor quality of life of these workers at our own peril as their packed housing arrangements make nonsense of social distancing rules.
To ensure that we do not succumb to the virus, we must ensure that those who labour to meet our needs are themselves well cared for.
A great lesson of the pandemic is surely that if we wish to be free of such a malaise, we must look after all others as well as we do ourselves since we are so evidently one large global village.
Many have also pointed out that since the lockdown took effect, nature has received a much-needed respite from the heavy hand of resource exploitation that is a dominant feature of modern development.
Skies and rivers as clear and clean as they had never been seen in decades have been reported in many parts of the world as travel restrictions and the closure of public places reduce the pollution load on the air, water and land.
Another ominous aspect of the wanton abuse of nature is the payback in the form of novel diseases.
A study published by The Royal Society shows that 75% of emerging infectious diseases worldwide have zoonotic origins, that is, are caused by pathogens that can jump from animals to humans.
Writing in Mongabay.com, a non-profit environmental science and conservation news platform, about the link between the exploitation of animals and new diseases, the noted primatologist Jane Goodall warns that if we continue to ignore the causes of these zoonotic diseases, we may be infected with viruses that cause pandemics even more disruptive than Covid-19.
Another issue that is exposed is the false justification for cheap labour in the name of free market competition. The lockdown phase provided a valuable opportunity to reflect on the effects of our blind pursuit of growth at the expense of human welfare and ecological sustainability.
As we gear up for the lifting of the Movement Control Order, it is important to keep in mind the insights gained about the mistakes we have made in the mindless chase after material prosperity.
There is a real danger that in the euphoria that comes from being free of the extended shutdown, the realisations that dawned during the time spent in reflection will soon become forgotten as we rush to catch up on lost time.
Pointing to the lessons that the pandemic holds for society, former banker Dr Lim Mah Hui and former professor of management science Dr Michael Heng note in a commentary published by the Inter Press Service: "These multiple crises — health, economic, financial and environmental — are a wake-up call for humankind to rethink its hyper consumerist economy that prides growth above all else, and one that benefits a tiny segment at the expense of the majority. It prompts us to think more seriously about restructuring society to one that is more socially and economically equitable, more respectful of nature and our environment, and restore a balance between non-materialism and materialism."
With the International Monetary Fund describing the fallout from the pandemic as the worst since the Great Depression, the need for social safety net systems to be greatly strengthened is obvious to mitigate the people's hardship and ensure social cohesion.
As the scale of the disaster will be likely to overwhelm public resources, multi-stakeholder collaboration will be key to mitigating the impacts of the crisis on the most vulnerable sectors of society.
Now is the time for social innovators to step up to the plate to propose new ways for public and private interests to cooperate to create jobs, redistribute wealth and support those who have been left unprotected by the scourge of the century.
As always in times of crisis, unsung heroes from the voluntary sector will be working silently with limited resources to bring relief to invisible victims in society. The official response to the pandemic will be much more effective if these efforts are strengthened by institutional and logistical support to maximise their reach.
For those who are blessed to have more than enough for their basic needs, the coming years will undoubtedly offer many opportunities to share their good fortune with others who will struggle to put food on the table.
---
Rash Behari Bhattacharjee is an associate editor at The Edge