This article first appeared in Forum, The Edge Malaysia Weekly, on July 17, 2017 - July 23, 2017.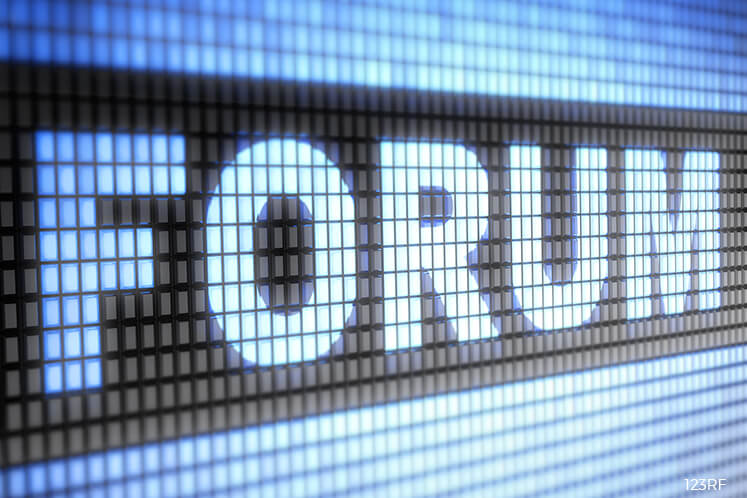 The Association of Southeast Asian Nations (Asean), which turns a respectable 50 years old on Aug 8, is a paradox of the possibilities of regional cooperation on the one hand, and a prime example of unfulfilled potential on the other.
To draw attention to the urgency of prioritising the creation of an integrated Asean entity, beginning with the Asean Economic Community (AEC), an [email protected] Conference to be held on Aug 4 in Kuala Lumpur will put the spotlight on the considerable hurdles that stand in the way of that ambition being realised.
Speaking at a media briefing to announce the event last week, Asean Business Advisory Council Malaysia chairman Tan Sri Mohd Munir Majid highlighted several key difficulties that are preventing the regional grouping from getting its act together.
Asean, said Munir, needs to become more dynamic and realistic in a global environment that is getting ever more challenging and is being transformed by rapidly changing technology.
Pinpointing the consensual manner in which its decisions are made, which Munir said needs overhauling, the conference seeks to address two burning questions: whether Asean can unlock its undeniable potential; and whether its aspirations of deeper regional economic integration can be reached.
Indeed, the double-edged nature of the "Asean Way" — as the spirit of consensus that guides the grouping's decision-making mechanisms is called — is well-recognised as a key factor in Asean's durability as well as its ineffectiveness as a means of addressing pressing challenges.
To discuss the first question, which concerns the role that Asean can play in shaping the future of its 630 million people, a diverse trans-regional panel will navigate the issues that prevent the regional organisation from making the robust moves that will ensure its optimal progress.
The second panel will discuss the prospects of the AEC, which was launched in 2015 with the vision of Southeast Asia as a single market and production base with the free flow of goods, services and investments.
However, without a common regulatory framework and with trade costs and non-tariff measures increasing rather than decreasing since then, can Asean achieve its economic promise, Munir asked.
While the difficulties that confront Asean are becoming increasingly in need of critical attention, with disruptive global trends sweeping through industries and economic sectors, its members have so far not been able to surmount their nationalistic instincts.
Among the notable voices on this issue is that of CIMB Group Chairman Datuk Seri Nazir Razak, who identified in a speech made in March last year the key shifts that Asean must make to achieve the vision for the AEC: "The 'elephant in the room' as it were, is the tension between the established so-called Asean Way and the real necessities of economic integration. Economic integration simply necessitates concessions to national sovereignty, including an empowered supranational body to not only drive integration initiatives, but also enforce commitments to it. Asean governments must accept the need to make decisions in the wider interest of the AEC, and must not pander to vested interest disguised as nationalism."
Vietnam's President Tran Dai Quang made a similar point about territorial issues in August last year at a lecture in Singapore, when asked about Asean's difficulties in arriving at a consensus position on the recent escalation of the South China Sea dispute: "We all know that the principle of consensus is enshrined in the Asean Charter … But given the new developments, we may consider and supplement the principle (of consensus) with other mechanisms."
It may be useful at the point of Asean's golden jubilee to recall that a major driver for the formation of the regional grouping in 1967 was the threat of expansionary communist influence coupled with insurgencies within several Southeast Asian nations.
As the founding fathers of Asean came together for their mutual security, the obvious economic, social and political advantages of establishing a regional grouping would have become clear to them — and so, the vision of regional cooperation was born.
In the current period, too, the external pressures generated by shifting geopolitical forces, as well as the economic challenges posed by disruptive global developments, ought to provide sufficient impetus for Asean governments to look beyond their national preoccupations to respond to emerging threats in Asia-Pacific and beyond.
Clearly, much like individual players in a team sport have to develop a common purpose and strategy if they are going to compete successfully against their opponents, Asean at 50 needs to wholeheartedly embrace a spirit of regionalism in order to meet the challenges from other giant economies.
Admittedly, this is no easy undertaking given that its 10 member states are at vastly different stages of development, and are naturally divided by language, culture, religion, geography and political situation.
But perhaps, as Kishore Mahbubani and Jeffery Sng write in The Asean Miracle: A Catalyst for Peace, a Nobel Prize for Asean is long overdue for bringing peace to a region that has endured great conflicts.
The authors attribute Asean's success to three factors: the Asean Way, which prevents a hardening of positions that come from a policy of isolation; networking, both intra-regionally and globally; and non-intervention in one another's domestic affairs.
While these achievements are certainly not trifling, the horrors that they permit must not be understated.
In any case, as the authors acknowledge, Asean must take stock of the geopolitical and economic challenges that are shaking up the world and this region and take effective steps to remain relevant.
So if Asean expects to become a force to be reckoned with when it becomes the fourth largest economy by 2030, it needs to honestly assess whether that position is compatible with the unhurried pace that it has taken until now.
For the people of Asean, the outcome of that process could determine whether their region will flourish as an integrated economic powerhouse or be caught up in the geopolitical game that is unfolding in this century.
---
R B Bhattacharjee is associate editor at The Edge Malaysia.