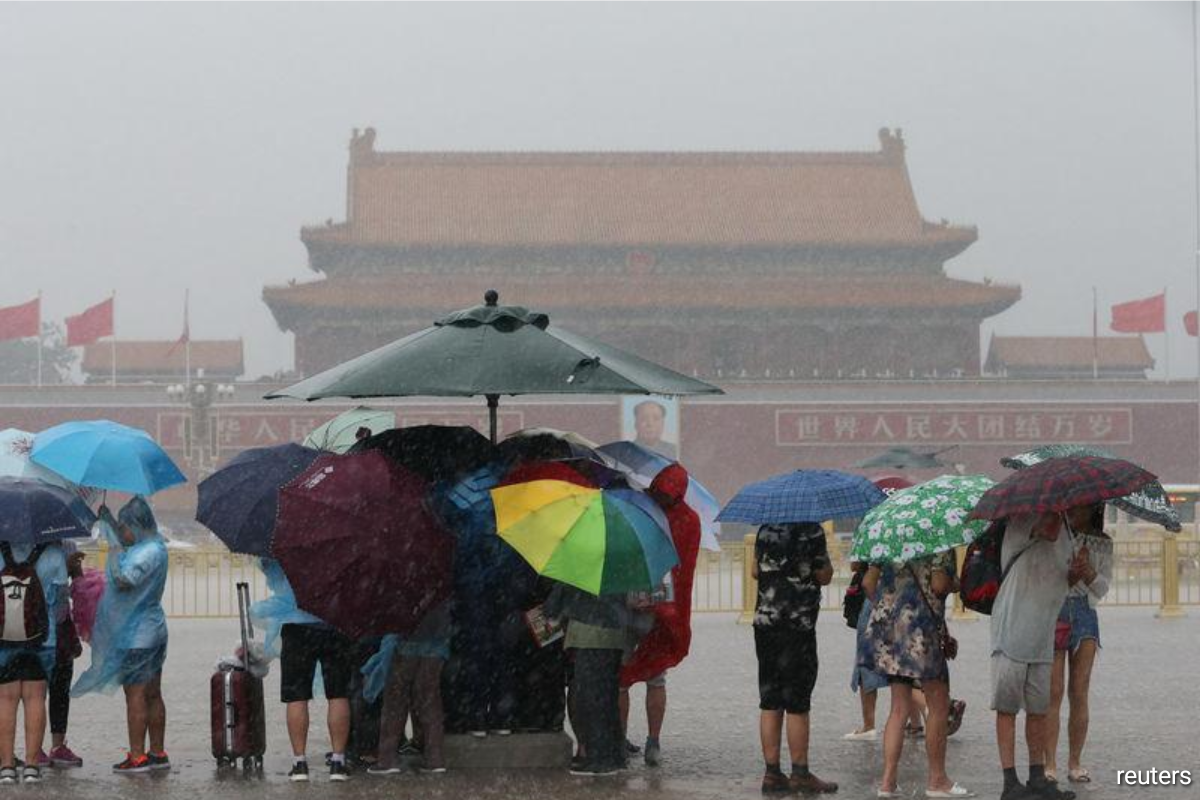 (July 19): Beijing sees continuous rainfall in the coming three days after the capital city issued an updated orange, or Level-II, rainstorm warning Sunday morning, with at least 350 flights canceled, Global Times reported. 
The accumulated rainfall in some areas of Beijing exceeded 150 millimeters, according to a notice that the Beijing meteorological service issued at 7 am Sunday.
The precipitation is expected to continue mainly in western Beijing, with some districts expected to see rainfall of more than 200 millimeters, the service said. 
Beijing water authorities also issued a blue, or level-IV, alert for flooding. 
At least 350 flights have been canceled at the Beijing Capital International Airport and Beijing Daxing International Airport as of 8:07 am Sunday, according to data from Variflight.com, an online aviation information platform, Global Times reported.  
As of 10:52 pm, the number of canceled flights at the two airports reached 385, showed Variflight.com.
More than 10 train line services was temporarily suspended due to the heavy rainfall, said the Beijing Railway Administration. 
The Jin'anqiao subway station in western Beijing was flooded and closed to passengers, Global Times reported.