This article first appeared in The Edge Malaysia Weekly, on February 8, 2021 - February 14, 2021.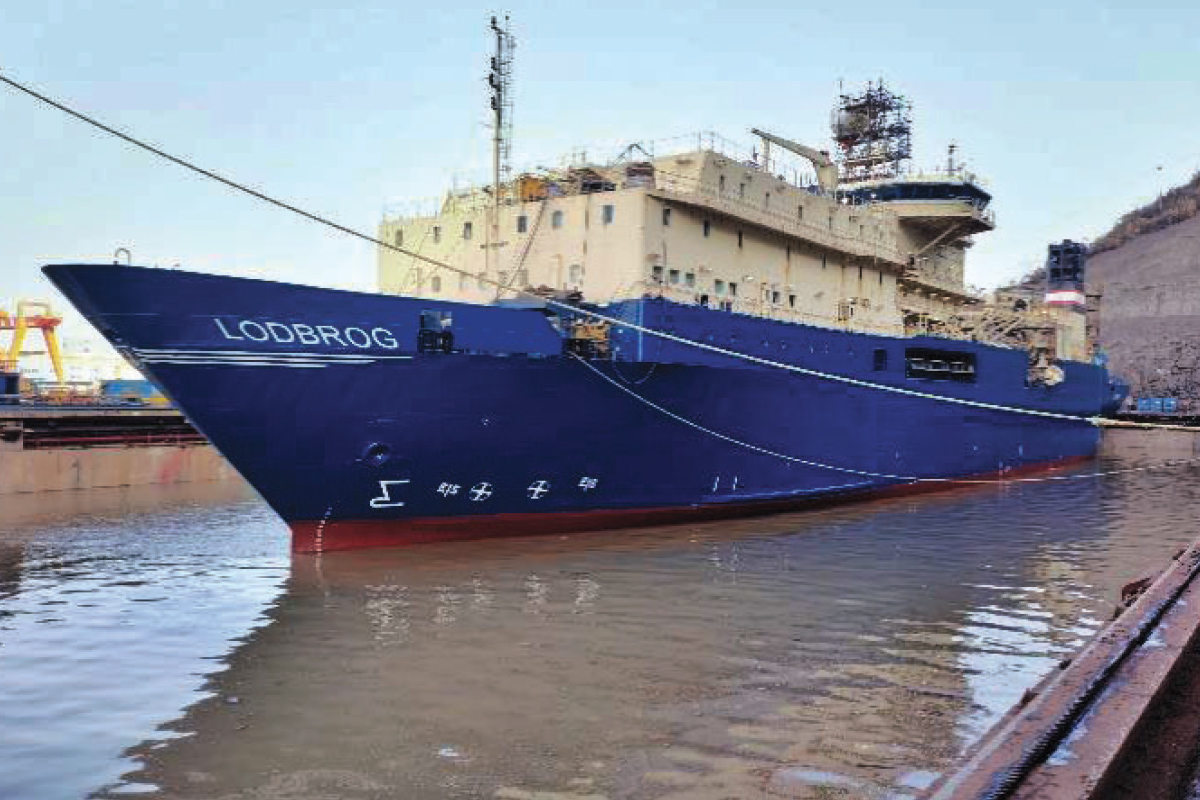 IN exercising the powers conferred by Section 65U of the Merchant Shipping Ordinance 1952 to revoke an exemption for cabotage policy involving submarine cable repair vessels, Transport Minister Datuk Seri Wee Ka Siong has drawn much flak and created quite a stir.
Wee's actions have also resulted in suggestions that tech giants Microsoft Corp, Facebook and Google may review future investments in Malaysia, resulting in questions being raised about how Wee could jeopardise investments and adversely affect the future growth of the nation for the benefit of a couple of shipping companies under the purview of the Malaysia Shipowners' Association (MASA).
In an exclusive interview with The Edge, Wee says "my conscience is clear" and explains his side of the story, which hinges on a lack of vessels to undertake such submarine cable repairs. Here are excerpts from the interview.
Some say there is a monopoly by OMS Group Sdn Bhd, and there are complaints about the time taken to undertake cable repairs — averaging 27 days.
These are the two major issues by those who spin, twist the facts. They go along this argument, which is not true at all.
I give you a rebuttal; [it's] as simple as this. When the cabotage policy was relaxed on April 1, 2019, until Nov 15, 2020, foreign vessels Asean Explorer and Asean Restorer [both under Asean Cableship Pte Ltd (ACPL) and set up by the Asean Telecommunications Authorities — which is controlled by Telekom Malaysia Bhd, CAT Telecom Public Co Ltd, Eastern Telecommunications, PT Indosat Tbk, Telekom Brunei Bhd and Singapore Telecommunications Ltd] applied for the eDSL [the 'e' indicates it is an online application; DSL refers to 'domestic shipping licence', which circumvents the cabotage policy]. If you look at the records, the minimum they required for a DSL was 29 to 48 days [when the adequate time for repair is stated as anywhere between seven and 10 days]. So, what does it mean?
If you do not have to get consent from MASA even, there is a delay; they (ACPL) need at least 29 days for the repair.
I give you another classic example. On Dec 1 [2020], the cabotage policy [had been] reinstated — this was recently, during my time [as transport minister]. They [undersea cable companies] gave MASA notice [of their intention for a repair job]. Within less than 48 hours, MASA responded, 'Sorry, our members are fully occupied.'
At that time, the first bit of information given to us was on Dec 24, Christmas Eve, that only then can the foreign vessel [an ACPL vessel] come in … and it [still has not come in] until today.
It still has not come to Malaysia to undertake repairs?
No. There is a question of priority — between Malaysian repairs and other countries' repairs. You can argue that TM (Telekom Malaysia Bhd) has one sixth of the shares in ACPL, 16.6%, but this Malaysian company (OMS) we get at least 20% to 24% in corporate tax, so our share [of earnings] is even higher.
I don't see any problem if we forgo the 24% [in tax] and just take 16.6% [in TM's earnings] but we [Malaysia] are not a priority …
Without MASA's approval, it takes at least 29 days [to come to Malaysia and undertake repairs]? Gone are the days when they [the tech companies] talked about 45 days to get validation [like DSL]. We have eDSL, so I do not see any problem … By 48 hours, it's either there is a Malaysian-flagged vessel to do the job or there is not — that's all.
Even now, after MASA gave the green light — having no objection — they [ACPL vessels] couldn't come as they had already committed to [other repairs] … It's been two months, but after 60 days, they still can't do it.
The former transport minister [Anthony Loke Siew Fook] gave [the tech giants] blanket exemption; they could call anyone.
But you have to understand there are only two leagues or groupings: Southeast Asia and Indian Ocean Cable Maintenance Agreement (SEAIOCMA), involving six companies [which contracts repairs and maintenance to ACPL], while five companies [contract to] APMMSA (Asia Pacific Marine Maintenance Service Agreement), of which OMS is a member. So, in the world, there are only 11 players [for undersea cable repairs].
Now, back to the monopoly issue. In the US, there is a company called Subcom (LLC), which is the only company doing repair and installation of cables. Are you saying that, in the US, Subcom has a monopoly of the market there? In South Korea, there is only one company as well — Korean Telecoms Submarine (KT Submarine). In Japan, there are two: NTT World Engineering Marine and KDDI Submarine Systems. So, can you say that these two have a cartel?
There are two leagues or groupings (SEAIOCMA and APMMSA) and 90% of the cable [repairs] are controlled by them.
Asean Explorer is flagged in Indonesia and Asean Restorer is flagged in Singapore; these are foreign ships that come into Malaysia to do work. They are not paying tax here. The Lodbrog (a vessel owned by OMS) is now flagged in Malaysia, so the policy should be to protect this group of people (MASA members who undertake cable maintenance).
During the MCO (Movement Control Order), when I spoke to MASA members, they said that [if] I revised what my predecessor had done, they promised more vessels to be flagged in Malaysia. Within three weeks, a ship was reflagged in Malaysia — the Lodbrog.
Initially, we doubted that this company [OMS] could do the job, as they had no vessels flagged here. But why no vessel here? Because there is no point in flagging a vessel here if it cannot do work.
So, the issue is that there's actually a shortage of ships?
Yes, and it's a question of priority for repairs. What is wrong with getting a Malaysian vessel? It's not that a Malaysian vessel will charge you double or triple.
But how is it that there is an MDEC (Malay­sia Digital Economy Corp) report that also says the delay is 27 days?
In the past — before Loke made the changes — some delays came about during mediation. Now, it's all simplified. The application itself has three levels: MKN (National Security Council), as the repairs are within 12 miles of our nautical waters; [the Ministry of Domestic Trade And Consumer Affairs]; and the Ministry of Transport (MoT). Once MKN and Domestic Trade approve, only then does MoT get involved. So, don't blame us for other agencies' [delays].
Now, at MoT, things have been shortened. If in 48 hours you don't get a reply from MASA, you can go ahead and apply for the eDSL.
What about DP1 and DP2?
DP1 and DP2 refer to dynamic positioning. If you talk to the players on the technical specifications, if you tell them you can't use a DP1 vessel, they will tell you it's not true. Our seas are not rough. In the whole world, 50% of the cable repair vessels are DP1. We had meetings with all the players. The first meeting was on Aug 8, then the next was on Sept 8. All the issues [put forth by them] were answered.
Datuk, we don't mean to be rude, but do you have any links to OMS? There have been insinuations that OMS is your proxy?
What link? Please justify … Do you know that they [OMS] are not even our [political] supporters? The insinuation I see is that this whole thing has become political. He [OMS major shareholder Datuk Lim Soon Foo] is not my relative … What sort of interest do I have?
Do you know Indonesia's cabotage laws are the most stringent in the region? Why is Amazon putting money there? Why is Facebook putting money there?
Just tell me why. Why is it that the exemption is given to only one industry [cable laying and repair]? Why is it that this industry is so important compared with others? In some cases, the cabotage policy [has resulted in an] increase in food prices in Sabah and Sarawak. Shouldn't these be exempted first?
What about the tech giants pulling out their investments? Does it worry you?
Let me ask you one thing — why are the tech giants going to Indonesia? Are they willing to withdraw all their portfolios and come to Malaysia? Malaysia is also a market to them. Of all the countries, why are they complaining about Malaysia? If all the surrounding countries, even Singapore, impose this cabotage policy, why can't we?
Is there substantial investment, as it stands, from the tech companies?
So far, the ones who have put in money include Huawei, partnering Telekom. The other company looking to start is Microsoft. Amazon has moved to Indonesia for some reason, but it may still be interested. I am not sure.
This is all to stir the emotions of the public. If internet speeds are low, blame Wee Ka Siong ... I know.
But didn't one of the tech giants threaten to pull out investments from Malaysia?
No such thing. I fear that if we lift the cabotage policy, there will be free access to Malaysian waters. If the rules are relaxed, anyone can do anything. So, we have to control things. In Indonesia, there have been submarine drones found — late last year.
I want you to go and study 'digital sovereignty', then you will understand. Can you imagine, one day, if there is an earthquake and all the cables are cut, if the Malaysian government calls to fix it, if we don't have Malaysian expertise to fix it, if we don't have a Malaysian company to do it, who can we call?
So, a lot of what you are doing is for digital sovereignty?
Yes. Actually, it's not Wee Ka Siong doing this. It's the entire MoT. All my officers are saying we should be careful.
The picture being painted is that we (Malaysian companies) actually don't have the capability…
The goal posts keep shifting. How is it that OMS can be part of APMMSA? If this company can do work for Huawei, Alcatel and NTT, [why can't it do work for these tech giants]?
So, the situation is, if a locally flagged vessel cannot do the job, then it's open …
It's open to any other ships ... No one talks about digital sovereignty — this is basically the future, something the government must protect now, our ability and capability [to repair submarine cables in our own backyard].
Did the tech companies ever make this issue — the cabotage policy — a condition for them to invest in Malaysia?
We had a virtual meeting with all of them. We spoke to Facebook, Google, Microsoft, they were all there … We answered everything very well. We spoke to meet [in the middle] — if possible, just give us [Malaysian companies] a chance. People here [at MoT] such as the Secretary-General Datuk Isham Ishak are very well versed in investments. They know what can and what cannot be done.
The picture being painted is that you are jeopardising the whole country for one or a few shipping companies to do well.
On the contrary, you are helping a foreign flagged company at the expense of our Malaysian companies. Why is it that, in the US, there is only one company; in South Korea, there is only one company [undertaking submarine cable repair and maintenance]?
Are these companies that undertake repairs and maintenance in the US and South Korea state-owned?
The point is not the company. What is being implemented is the vessels' flag; you must be very clear. For instance, why is the Singapore ship Asean Explorer Indonesian flagged? Because they want to get the priority to do Indonesian jobs.
Were you surprised by this outburst on cabotage?
It's politically motivated … purely political. The goal posts are constantly being shifted.
If you look at the region now, Malaysia is strategic. We have the best location between east and west — China and India — connectivity between east and west. This is where the cables run through. So, of course many people will not want us to be able to do this.
Those days, when there was a war, the first bomb was targeted at the communications centre. Today, it will be targeted at submarine cables.
It's not as simple as one company controlling everything, a monopoly. If that is the case, then why is there no issue with Subcom in the US being the only company [undertaking submarine cable repairs and maintenance]? … Why do they practise this in the US, and why don't the Malaysian opposition MPs see this? Don't bring the country to a state where everyone is confused. It has been politicised, and people are taking advantage of the wrong perception.
Is there such a case where a member of MASA jams the application?
Before, yes. But only because of the mediation process.