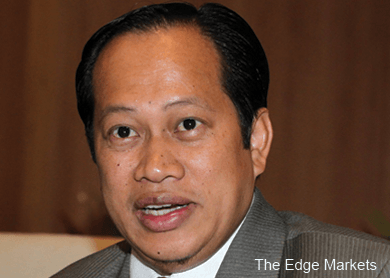 (May 13): The Malays should emulate the hardworking Chinese if they want to be successful in business and avoid the social and economic imbalance that sparked the May 13 tragedy, Deputy Finance Minister Datuk Ahmad Maslan said today.
He said it was also time that Malay businessmen had partnerships with other races to build Bangsa Malaysia entrepreneurs.
"Malays should emulate the Chinese' success in business. They work hard, for us (Malays). Sometimes, we work halfway," he said at the launch of the Product Quality Compliance Seminar at the Technology Park Malaysia.
He said the success of the Chinese in business was evident as statistics showed that out of 40 wealthiest men in the country, more than 20 were from the community.
"If we want to go far, we have to learn from the Chinese," he said.
Ahmad said he was unhappy that since the racial riot of 1969 which occurred against the backdrop of a social and economic gap, the performance of the Malays in terms of entrepreneurship and business were still low.
"This is why today we want to educate those who attend the seminar about product quality and how to make our businesses better.
"On May 13, 1969, there was a riot because there was imbalance of prosperity and wealth, with the Chinese being more successful in businesses. That was why the NEP was introduced," he said, referring to the New Economic Policy.
He said the policy addressed three main problems: poverty, education and entrepreneurship.
Meanwhile, Ahmad said he was already immune to all the name-calling by Malaysians frustrated over the good and services tax (GST).
"I am the most hated man in Malaysia right now.
"It is okay. Ahmad Maslan is not stupid. It is the people who called Ahmad Maslan stupid who are stupid," he said.
"On Facebook, they said Kotex (sanitary pad) prices have gone up and asked me if their sisters should use banana leaves instead.
"Let me tell you that Kotex was charged SST (sales and services tax) of 10%. With the implementation of GST, the price should be reduced," added Ahmad, giving a few examples of the attacks he has been getting so far.
Ahmad said the public would not have been so upset with GST if the prices of goods were reasonable.
"The people will only get angry if the prices of goods are expensive and they have to pay tax for it.
"This is a battle that I am facing every day. I will fight on for prices to go down. I believe that the prices should be reduced further. The problem lies with the vendors who are not following the regulations." He said. – The Malaysian Insider