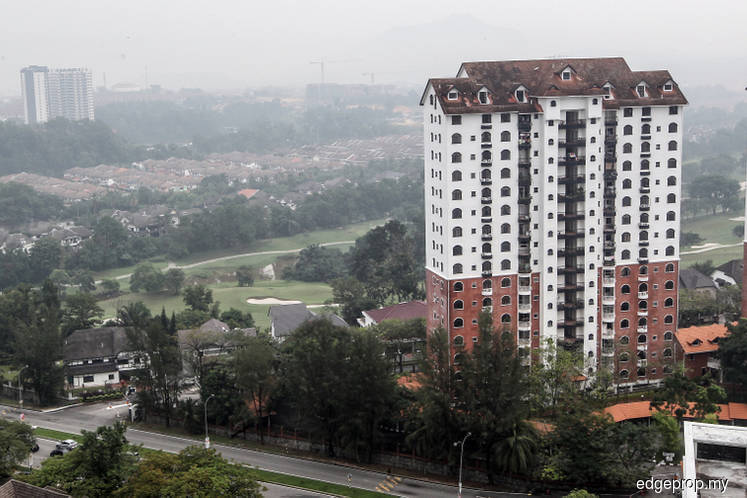 PETALING JAYA (July 12): Forming a subsidiary management corporation (sub-MC) is no easy feat as it is fraught with challenges, said Royal Institution of Surveyors Malaysia (RISM) past honorary secretary general Chan Keat Lim.
During his presentation entitled "Strata Titles – latest developments and current issues" at the Property Management Time Bomb Seminar 2018 today, he shared the intricacies of setting up a sub-MC with key difficulties including cost, complications, and conditions that must be adhered to.
Among them include the MC having to obtain resolution for expenditure under the special plan approved by comprehensive resolution.
"It is not easy to prepare a special plan. For example, the market rate now [being charged by surveyors] is RM2 per sq m. If you have a 100,000 sq m [property], that will cost you RM200,000.
"Depending on how complicated the development is, the surveyor may not be able to advise which common property goes to which sub-MC.
"They may need assistance from the mechanical and electrical engineers which will then translate to cost," said Chan.
He added other challenges include stratified schemes having to be 100% completed (scheme still with provisional block not qualified) and the requirement for two-thirds of the aggregate share units to be transferred to qualified purchasers (unsold units included).
"If you look into the Strata Management Act 2013, there is no such thing as a provisional sub-MC or provisional limited common property, it needs to be a 100% completed building.
"Meanwhile, for a comprehensive resolution [to form the sub-MC], one can only vote if the property has been transferred to them. If you do not have a strata title, you are just a purchaser and have no right to vote.
"You need to check on the defaulters as well as they do not have any voting rights," Chan explained, adding that the total proprietors qualified to vote must be more than two-thirds of the aggregate share units and two or more proprietors are needed for every sub-MC.
Sub-MCs were first introduced under the Strata Management Act 2013 to address the issues of maintenance of common property in a mixed-use stratified development.
The seminar is organised by FIABCI-Malaysia and the Malaysia Shopping Malls Association.