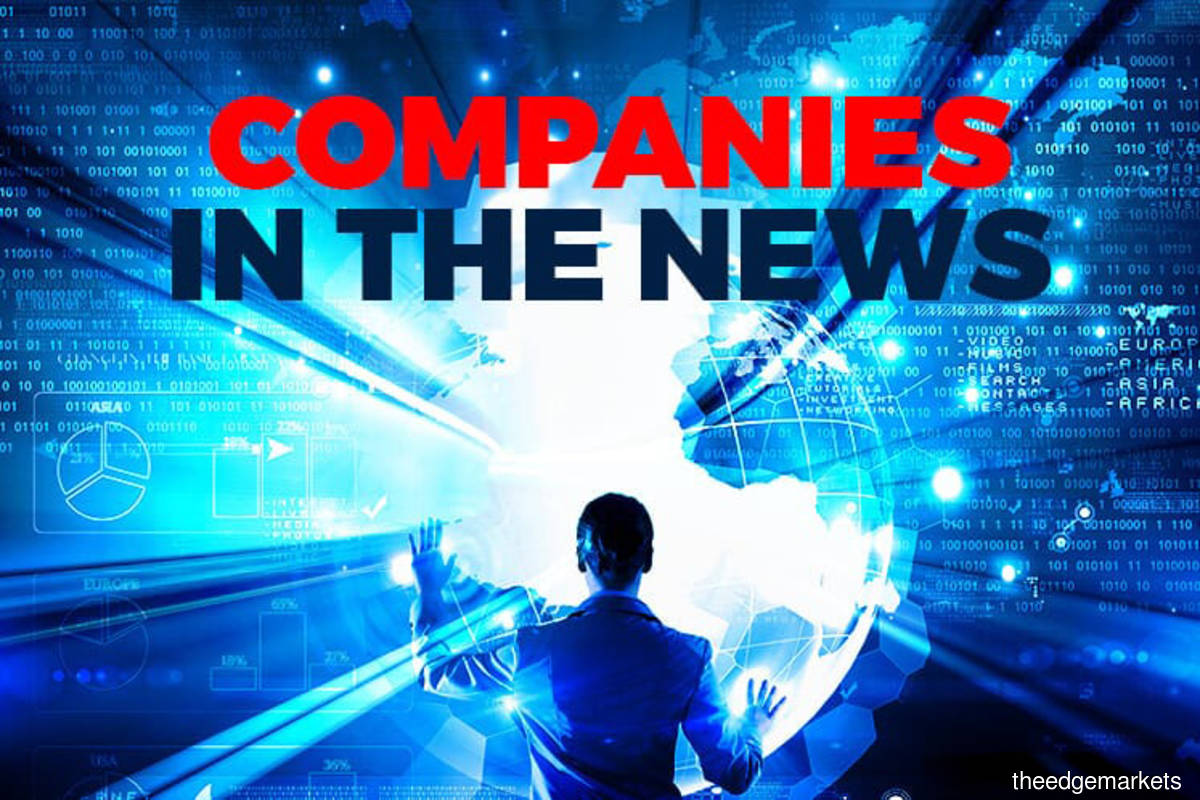 KUALA LUMPUR (March 21): Based on corporate announcements and news flow on Monday (March 21), companies in focus on Tuesday may include: Berjaya Corp Bhd (BCorp), Berjaya Land Bhd (BLand), Press Metal Aluminium Holdings Bhd, Ancom Bhd, Nylex (Malaysia) Bhd, LBS Bina Group Bhd, TDM Bhd, Solution Group Bhd, Sumatec Resources Bhd, Aldrich Resources Bhd, Fitters Diversified Bhd, Greenyield Bhd, NWP Holdings Bhd and Jiankun International Bhd.
Berjaya Corp Bhd (BCorp) said its CEO, Abdul Jalil Abdul Rasheed, has resigned to pursue his personal interests. The resignation will take effect on March 31. BCorp has named conglomerate veterans Vivienne Cheng Chi Fan and Syed Ali Shahul Hameed as joint group CEOs, effective April 1. Syed Ali has also been made BCorp executive director.
At the same time, Berjaya Land Bhd (BLand) has announced the appointment of Datuk Abdul Rahim Mohd Zin as CEO, effective April 1. In addition, BLand also appointed Tan Tee Ming as executive director, as Nerine Tan Sheik Ping steps down.
Press Metal Aluminium Holdings Bhd plans to raise up to RM1 billion, through the placement of up to 163.4 million new shares or 2% of its issued shares to third party investors, to be used as working capital, capital expenditure and to repay its borrowings. While the actual issue price for the placement shares will be determined and announced later, the placement for now assumes an issue price of RM6.12 per share for illustration purposes.
Ancom Bhd has teamed up with its subsidiary Nylex (Malaysia) Bhd, property developer LBS Bina Group Bhd and two other parties to propose a light rail transport (LRT) system  connected with the railway shuttle link currently being built from Singapore to Johor Bahru. The two others are Sinar Bina Infra Sdn Bhd (SBI) — owned by businessman Datuk Avinderjit Singh Harjit Singh (70%) and Tunku Abdul Majid ibni Sultan Iskandar (30%), and BTS Group Holdings Public Company Ltd. The five entities on Monday (March 21)  signed a heads of agreement for a proposed joint venture in connection with the LRT concession and the development of the land as part of the project.
TDM Bhd has accepted an offer from Ikhasas CPO Sdn Bhd to acquire two loss-making Indonesian subsidiaries for RM115 million. PT Rafi Kamajaya Abadi  and PT Sawit Rezeki Abadi, have been unprofitable for the past three  years (2018, 2019 and 2020), and are not expected to be profitable in the near term, said  TDM. It said the exercise provides an opportunity for the group to exit the Indonesian operations and focus its resources in its Malaysian operation.
Solution Group Bhd said the CanSino single-dose Covid-19 vaccine — the Convidecia — has been proven safe and effective for booster vaccination. The announcement came after the group, through its wholly-owned Solution Biologics Sdn Bhd — the ASEAN manufacturing partner of CanSino Biologics Inc — received approval from the Ministry of Health for the use of the CanSino vaccine as a heterologous booster on Monday for adults aged 18 and above who have completed their two-dose Sinovac vaccination for at least three months.
Practice Note 17 (PN17) company Sumatec Resources Bhd will be delisted from Bursa Malaysia's Main Market on Thursday (March 24). The delisting is pursuant to paragraph 16.11(2)(d)(ii) of the Main Market Listing Requirements, which states that the stock market operator shall de-list a listed issuer upon the winding up of the latter.
 
Meanwhile, Aldrich Resources Bhd has appointed Chan Yok Peng, the founder of Sumatec Resources, as an executive director, effective Monday.
Cita Realiti Sdn Bhd, a substantial shareholder of BCM Alliance Bhd, Sanichi Technology Bhd and MNC Wireless Bhd, has also emerged as the largest shareholder of Fitters Diversified Bhd. This follows its acquisition of a 8.2% stake (47 million shares) in the diversified group, which is involved in property development, fire services, PVC pipes and renewable energy, bringing its total stake to 10.01% (49.95 million shares).
The Tham family, founder and major shareholder of Greenyield Bhd, plans to inject their private plantation assets in Papua New Guinea into the agricultural and horticultural product and service provider for RM87.81 million. Under a proposed plan, Greenyield will acquire a 65% stake in Greenyield Rubber Holdings (M) Ltd, which owns 15,313ha of rubber and coconut plantation lands inclusive of a crumb rubber factory in Papua New Guinea, for up to RM87.81 million.
Timber manufacturing and trading group NWP Holdings Bhd announced that its managing director Datuk Seri Kee Soon Ling together with independent non-executive director Yew Onn Chong, who are being sued by the company's management over alleged fraudulent transactions, have resigned from their post effective Monday. The company also announced the resignation of  Noor Azri Noor Azerai, as its independent and non-executive director.   The group has appointed Datuk Tan Lik Houe as its non-independent and non executive director, and his daughter Tan Jyy Yeen as the executive director. Datuk Yeo Chai Poh was made the group's independent and non-executive director.
 
Jiankun International Bhd said the joint venture agreement it had inked with Menara Rezeki Sdn Bhd, related to the redevelopment of Flat PKNS Jalan Tun Razak in Kampung Baru, has been terminated. Jiankun said it received a notice of termination from Menara Rezeki on Monday, but did not elaborate  on why the agreement was revoked.