This article first appeared in The Edge Financial Daily, on December 14, 2018.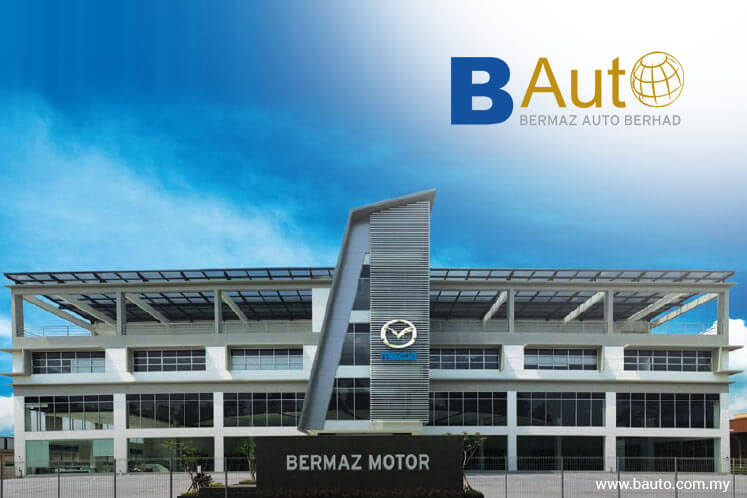 Bermaz Auto Bhd
(Dec 13, RM2.15)
Upgrade to add with a higher target price (TP) of RM2.65: Revenue in the second quarter of financial year 2019 (2QFY19) rose 42% quarter-on-quarter to RM690.3 million, mainly due to higher sales volume in Malaysia, surging 152% from 2,983 units to 7,518 units as the group continued to fulfil customers' bookings, which mostly comprised the CX-5 and CX-3 models, from the zero-rated goods and services tax period.
 
Following the surge in sales, Bermaz Auto Bhd (BAuto) posted its highest quarterly core net profit of RM73.6 million in 2QFY19 versus RM50.8 million in 1QFY19. It also declared a higher interim dividend per share of 3.75 sen versus 2.5 sen in 1QFY19.
For the first half of FY19 (1HFY19), BAuto's revenue grew by 36% year-on-year (y-o-y) due to stronger sales in Malaysia (+67%), in spite of weaker sales in the Philippines (-38%) due to the implementation of the Tax Reform for Acceleration and Inclusion Act on Jan 18.
In addition, BAuto benefited from higher associates' profit contribution on the back of higher sales volume by Mazda Malaysia Sdn Bhd (MMSB), which rose by 188% y-o-y. Overall, BAuto posted an impressive 193% y-o-y core net profit growth in 1HFY19, which trumped expectations and made up 71%/62% of our/Bloomberg consensus forecast (FY19 forecast [FY19F]).
BAuto's sales volume in 1HFY19 rose 73% y-o-y to 12,800 units due to improving production volume for the CX-5 model, which grew from 2,037 units in 1QFY19 to 5,233 units in 2QFY19.
The group is targeting 18,500 units from Malaysia and the Philippines in FY19F, which implies a softer 2HFY19 in view of the competitive market and cautious consumer sentiment due to uncertainties over the domestic and global economies.
We raise our FY19F to FY21F earnings per share by 1% to 17% to account for higher sales volume and stronger contribution from MMSB.
Moreover, BAuto still has over 3,000 orders in its backlog that should help drive sales volumes in 2HFY19.
We expect BAuto to maintain positive growth beyond FY19F, driven by new model launches, such as the Mazda 3 and CX-8, and stronger export growth from MMSB. We project MMSB to deliver 20% and 15% volume growth in FY19 and FY20F, respectively, on the back of new capacity expansion.
We roll over our valuation to end-2019. We upgrade BAuto to an "add" with a higher TP of RM2.65, based on 14 times 2020F price-earnings ratio, in line with the sector target given its attractive valuations, high dividend yield and new potential drivers from the export market. —  CGSCIMB Research, Dec 13