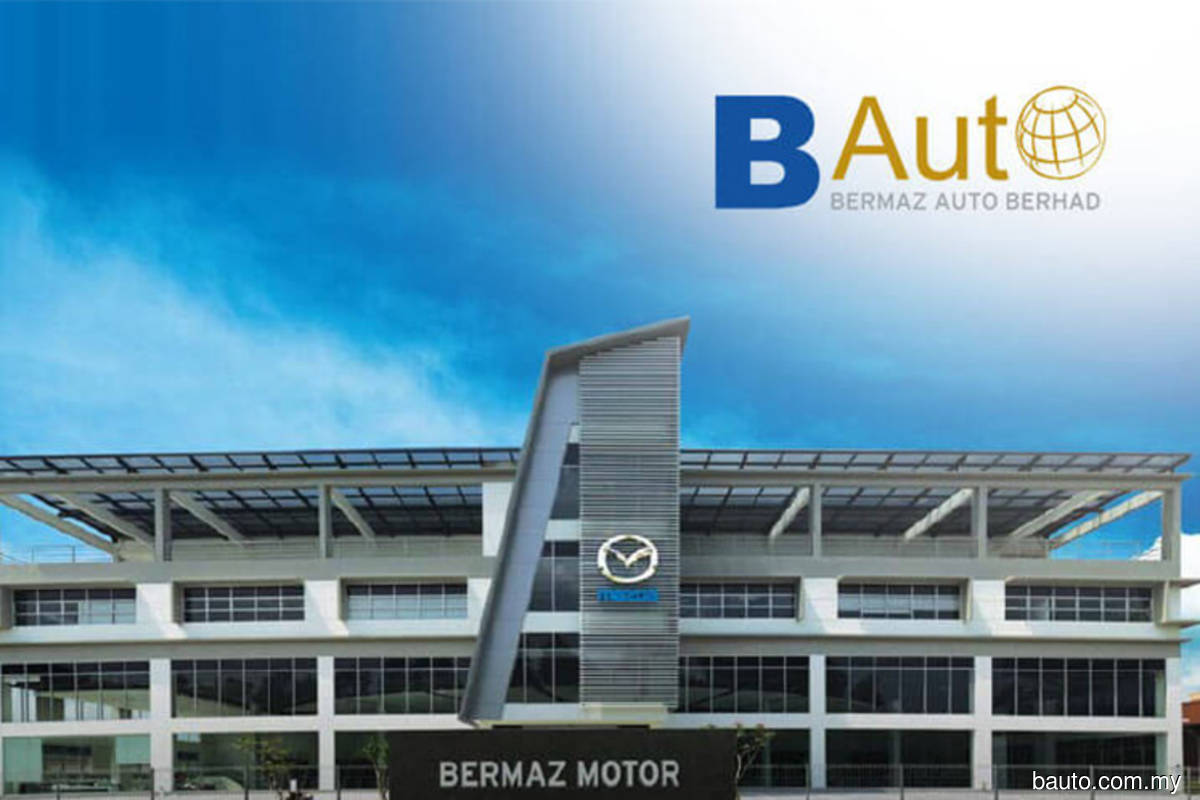 KUALA LUMPUR (March 10): Bermaz Auto Bhd's net profit for the third quarter ended Jan 31, 2022 (3QFY22) jumped 56.35% to RM40.71 million, from RM26.04 million in the preceding quarter, on improved domestic sales volumes of Mazda and Kia cars.
Earnings per share rose to 3.5 sen from 2.24 sen, BAuto said in a stock exchange filing. 
Quarterly revenue rose 28.79% to RM623.13 million from RM483.84 million in 2QFY22, mainly due to improved sales volume in the group's overall business, as consumers slowly regained confidence after the shutdown caused by Covid 19. 
"Kia operations have also contributed positively to the group revenue, following the maiden launch in January 2022 of the Kia Carnival, which was well-received by the market," said BAuto. 
On a year-on-year basis, BAuto's net profit increased 23.06% from RM33.08 million for 3QFY21 on the positive contribution from the Kia business, while revenue rose 4.21% from RM597.98 million, helped by the change in sales mix of the group's Mazda, Peugeot and Kia businesses.
BAuto declared a third interim dividend of 2.25 sen per share, to be paid on May 5. This brings the total dividend declared for FY22 to 4.25 sen per share. 
For the first nine months of FY22, the group recorded a 14.75% increase in cumulative net profit to RM77.02 million, from RM67.12 million in the same period of FY21, mainly due to higher profit contribution from its associate Mazda Malaysia Sdn Bhd.
In contrast, cumulative revenue fell 13.3% to RM1.43 billion from RM1.65 billion, on lower sales volume from the domestic operations because of the lockdown. 
BAuto said the results were encouraging as the sales tax exemptions on vehicles, the relaxation of movement control orders and the reopening of various economic sectors in the country had helped boost consumer confidence and increase showroom traffic to secure better sales.
The group expects the automotive sector to remain challenging in 2022, due to the unpredictable outbreak of the Omicron variant globally. 
"The launches of new and/or new facelift models of the group's existing marques — Mazda, Peugeot and Kia — are still very much dependent on the market sentiments and economic conditions then.
"Premised on the foregoing and that the current sales tax exemptions will continue till June 2022, the directors anticipate the performance of the group to remain encouraging for 4QFY22," BAuto added in a statement. 
At market close, BAuto was up 2.96% or five sen at RM1.74 on Thursday (March 10), giving the group a market value of RM2.03 billion. The counter has risen 20% over the past year from RM1.45.