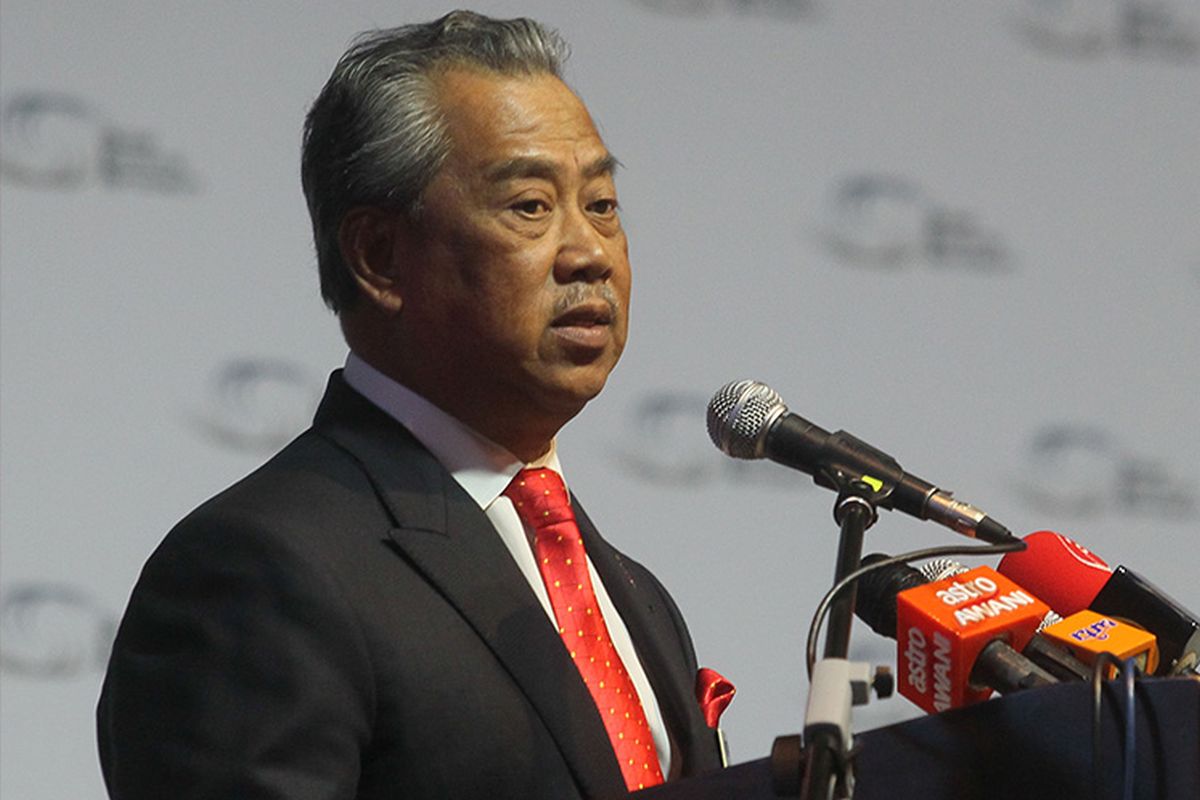 KUALA LUMPUR (Nov 18): The lives of the people will not be affected by the declaration of Emergency in the Parliamentary constituency of Batu Sapi as there will be no curfew or military-style administration, said Tan Sri Muhyiddin Yassin today.
The Prime Minister said the administration of the government as well as economic and social activities would continue subject to the practice of the new normal and regulations under the Conditional Movement Control Order (CMCO) in force in Sabah now.
"The Perikatan Nasional government wishes to assure that the Batu Sapi by-election would be held as soon as the COVID-19 pandemic is over," he said in a special address on the proclamation of emergency aired by local television and social media networks.
"The lives of the people in Batu Sapi will not be affected following the declaration of Emergency. There will be no curfew or military-style administration," said Muhyiddin.
The government has taken five key factors into consideration in avoiding the Batu Sapi by-election.
Firstly, the factor of threat to public health, secondly the constraint of the Election Commission (EC) in getting election personnel, thirdly cross district movements among election personnel and voters would be inevitable.
Fourthly, the worry of infection risk among voters especially senior citizens and fifthly the effects on the social and economic life of the people in Batu Sapi should COVID-19 cases spike after the by-election.
The by-election was to be held following the death of its incumbent Datuk Liew Vui Keong on Oct 2. The EC had set nomination day on Nov 23, early voting on Dec 1 and polling day on Dec 5.
Muhyiddin said the Sabah State Election showed that the election held in a COVID-19 outbreak was cause of the third wave of infection while EC finds it hard to secure election workers due to the fear getting infected with the disease.
"So far, on Nov 6, EC has only appointed 143 election personnel which is 17.1% compared to 837 people needed to conduct the Batu Sapi by-election," he said.
Should the by-election be held, cross district movements among election workers and voters would be unavoidable and it would raise the risks of the pandemic to other districts in Sabah.
There are 32,962 registered voters in the Batu Sapi Parliamentary constituency with 7,377 of them comprising voters aged 60 and above or 22.3% of the electorate.
"As a caring and responsible government, the priority is to protect the life of each citizen and as such the situation should be avoided," he said.