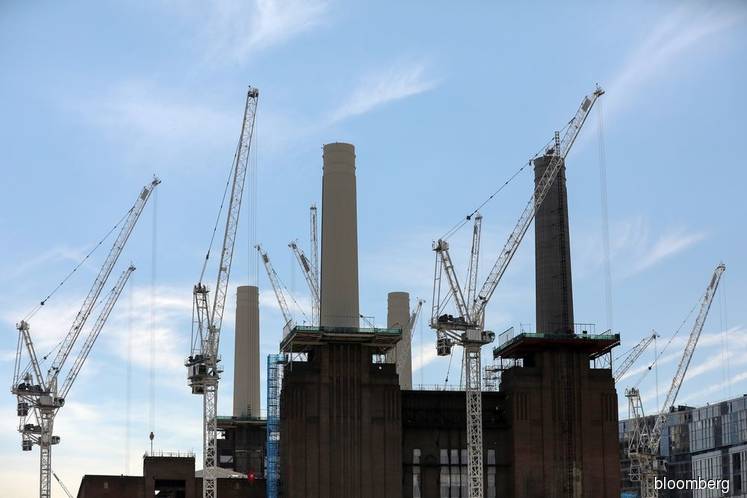 SINGAPORE/LONDON(July 10): The owners of London's iconic Battersea Power Station are nearly back to where they were two years ago, before construction delays led some buyers to cash in their contracts.
Executives from Battersea Power Station Development Co said in Singapore on Wednesday that about 70% of the 539 apartments in the project's phase 3A had been sold, up from 62% at the start of the year. That's just shy of the 71% the owners reported in mid-2017.
The company said it began telling clients about the construction delays in October 2017. Some triggered opt-out clauses in their contracts and got their money back, and the developer began looking for new buyers.
The 42-acre site on the south bank of the river Thames was acquired in 2012 by a group of Malaysian companies — Sime Darby Property Bhd, SP Setia Bhd and the country's Employee Provident Fund (EPF). Sales in the project's third phase were launched in late 2014 to great fanfare at an event in London that was aired live in Kuala Lumpur, Singapore and Hong Kong.
Shortly after the launch, the U.K. government hiked sales taxes on luxury property, effectively ending London's long property boom. Prices in the capital's best areas have since fallen about 20% since their peak in 2014, according to broker Savills Plc.
Asian Buyers
Battersea Chief Executive Officer Simon Murphy said in Singapore that the company wasn't offering steep discounts to speed sales, and prices are in line with what they were "two, three, four years ago." He said the third phase, which consists of apartments, as well as retail units and restaurants, is expected to be fully sold by mid-2021.
About a third of the buyers of the project's residential units have been from Asia, and there has been strong interest recently from China and Hong Kong, Philip Mason, Battersea's international sales director, said in Singapore on Wednesday.
Two Steps Forward, One Step Back
Built in the 1930s and derelict for decades, the former coal-fired power plant is known outside the U.K. for being on the cover of Pink Floyd's 1977 album "Animals," pictured with a pig floating between two of its four chimneys.
Rental yields in the development's first phase are about 4% to 5%, compared with 2.5% to 3% for other prime central London properties, Mason said. The drawn-out Brexit process is "something we're just kind of done with," he said, and sales aren't much affected as investors take advantage of the weaker pound.
Battersea Power Station Development Co said in a filing in 2017 that the project was on course to make less than half of the returns originally planned. The projections, which have not been publicly updated since, showed the development was expected to generate an initial rate of return of 8.2%, compared with a 20% target agreed before the start of the project.