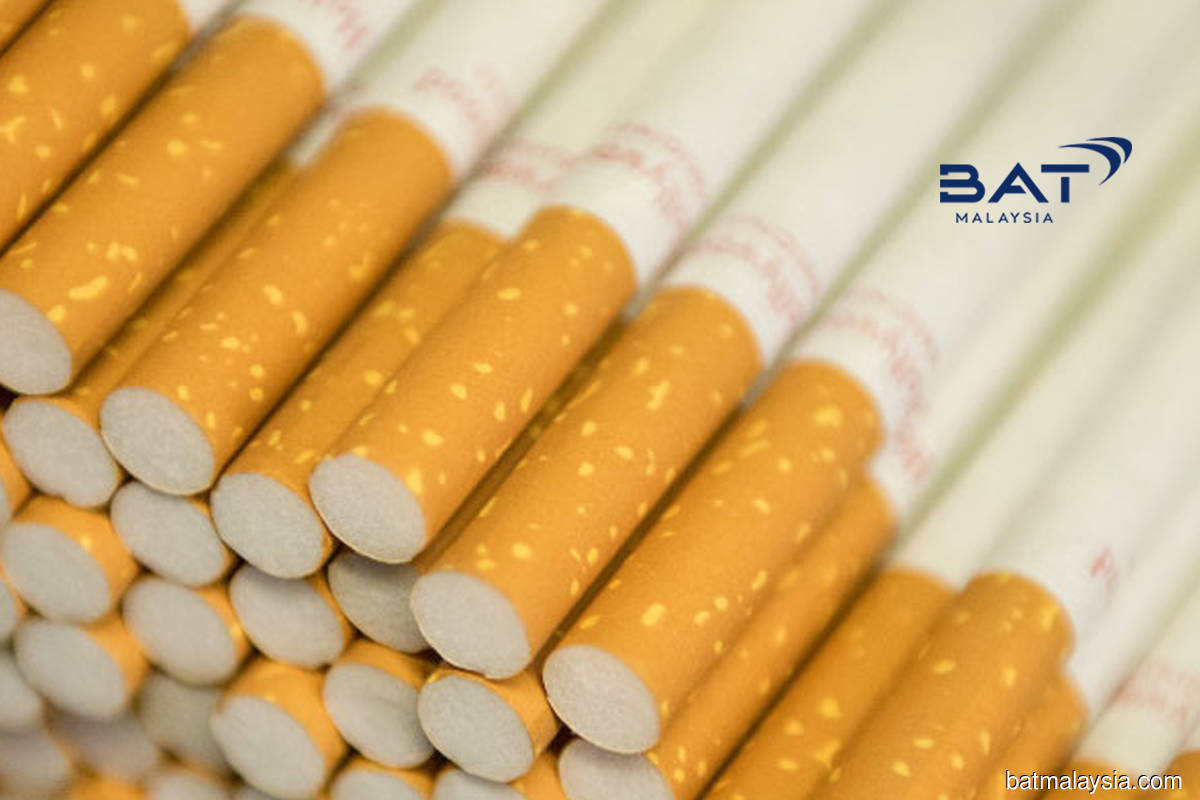 KUALA LUMPUR (Feb 10) : British American Tobacco (Malaysia) Bhd (BAT Malaysia) reported today that its fourth quarter net profit sank 25.57%, as it recorded lower revenue and higher operating expenses, while cost of sales also grew.
This resulted in its net profit for the three months ended Dec 31, 2020 (4QFY20) falling to RM72.72 million from RM97.70 million for 4QFY19, BAT Malaysia's filing to the stock exchange showed.
Quarterly revenue slipped 0.33% to RM660.23 million from RM662.45 million, while its operating expenses rose to RM70.47 million, from RM53.87 million previously. Cost of sales rose to RM485.46 million from RM470.61 million.
With the latest earnings, it announced a fourth interim dividend of 27 sen totalling RM77 million, to be paid on March 9. This means a total dividend payout of 83 sen for FY20, versus 118 sen for FY19.
On a quarter-on-quarter basis, the group's net profit rose 14.08% from RM63.74 million in 3QFY20, while revenue grew 5.21% from RM627.52 million.
This was on the back of positive volume performance, which the group attributed to the market leadership position of Dunhill, coupled with strong results from its Value for Money (VFM) portfolio with Rothmans and KYO.
For the full year ended Dec 31, 2020, however, the group's net profit dropped 30.04% to RM241.84 million from RM345.7 million, which it blamed on the continued growth of the tobacco and vaping black market that now control 70% of the market. Annual revenue fell 7.7% to RM2.32 billion from RM2.51 billion.
Besides the legal market contraction due to the high volume of illicit cigarette and growth of illicit vaping, the group said its results were also affected by market downtrading and lower duty-free sales, as a result of the Covid-19-related travel restrictions.
The group's operating expenses for FY20 were also up by 3%, which it said was due to restructuring expenses incurred during the year.
Going forward, the group said its duty-free volume will continue to be impacted, as regional and international travel restrictions are still in place amid the Covid-19 crisis.
Having said that, it said it has plans to get back to growth in 2021, which include strategies to strengthen its premium leadership and leading in the value-for-money segment by offering a robust portfolio to capture its share of down-traders as a result of consumer affordability stretch given the economic slowdown.
BAT Malaysia shares closed 2 sen or 0.15% higher at RM13.16 today, valuing the company at RM3.76 billion.