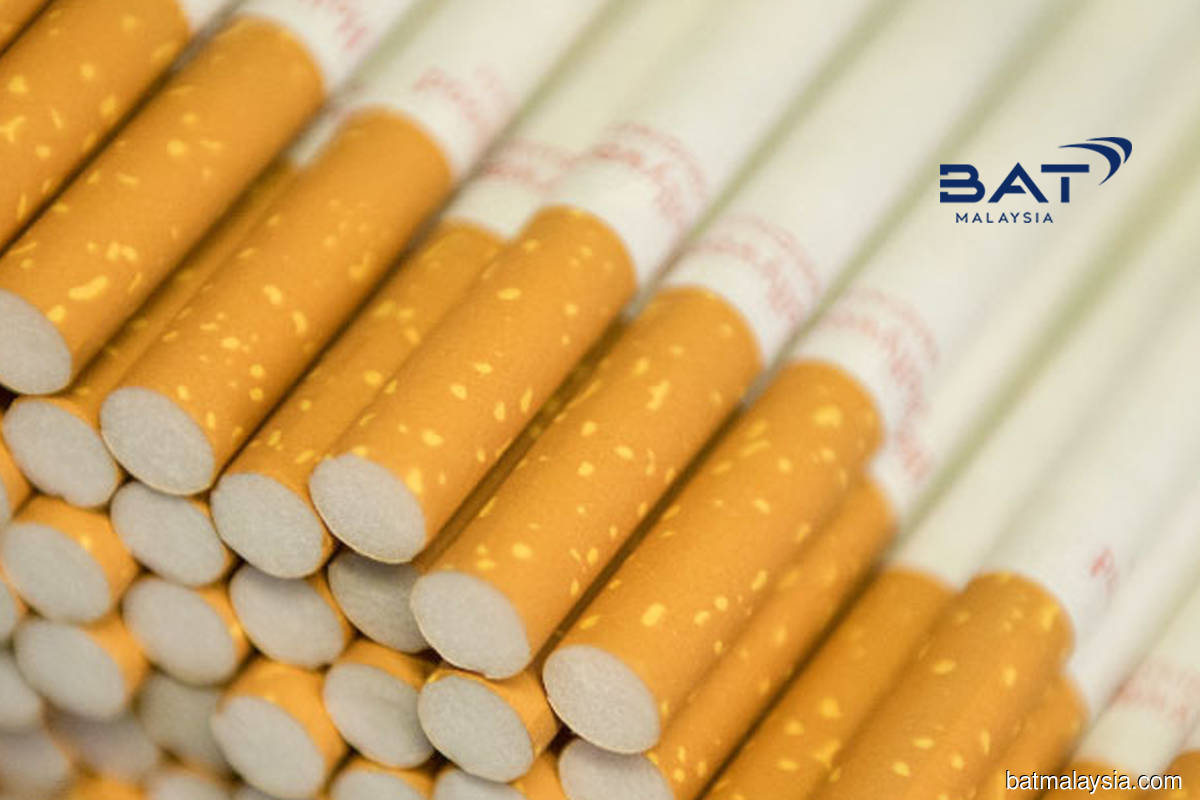 KUALA LUMPUR (May 31): British American Tobacco (Malaysia) Bhd's net profit grew 24.32% to RM63.11 million in the first quarter ended March 31, 2021, from RM50.77 million a year earlier, supported by growth in the group's domestic volume. Earnings per share rose to 22.10 sen from 17.80 sen.
 
In a stock exchange filing, the group said revenue increased 17.75% to RM566.55 million from RM481.15 million, as the group's total market share rose to 52.3%, underpinned by the strength of its strategic brands such as Dunhill, Rothmans and KYO.
On a quarter-on-quarter basis, net profit fell 13.21% from RM72.72 million in the preceding quarter, while revenue declined 14.19% from RM660.23 million.
The group declared a first interim dividend of 21 sen per share, to be paid on June 30.
BAT Malaysia managing director Jonathan Reed said there is an early sign of positive recovery in domestic volumes, due to the implementation of Budget 2021 measures such as tobacco transhipment restrictions to tackle the tobacco black market. 
"However, it is concerning that criminal syndicates are changing their modus operandi to circumvent the measures introduced in Budget 2021. 
"These gangs are turning away from larger ports and moving to small jetties across the Malaysian coast to smuggle in the cigarettes. 
"The significant price difference between expensive legal and cheap black market products must be closed to disincentivise criminal syndicates," Reed said in a statement. 
On the group's outlook, Reed said BAT Malaysia has launched its new corporate purpose of building A Better Tomorrow™ which aims to create a sustainable future for shareholders and stakeholders. 
As part of this purpose, BAT Malaysia aims to focus on reducing the health impact of its business by offering a greater choice of less risky products to consumers. 
"There have been numerous calls recently for the government to introduce regulations for nicotine vaping products in Malaysia. 
"Over one million Malaysians vapers are currently accessing products of unknown safety and quality standards. 
"We fully support the establishment of an appropriate regulatory framework for nicotine vaping to ensure consumers have access to regulated and taxed products," said Reed. 
Shares in BAT Malaysia ended four sen or 0.25% lower at RM15.76 today, giving the group a market capitalisation of RM4.50 billion.