This article first appeared in The Edge Malaysia Weekly, on September 2, 2019 - September 08, 2019.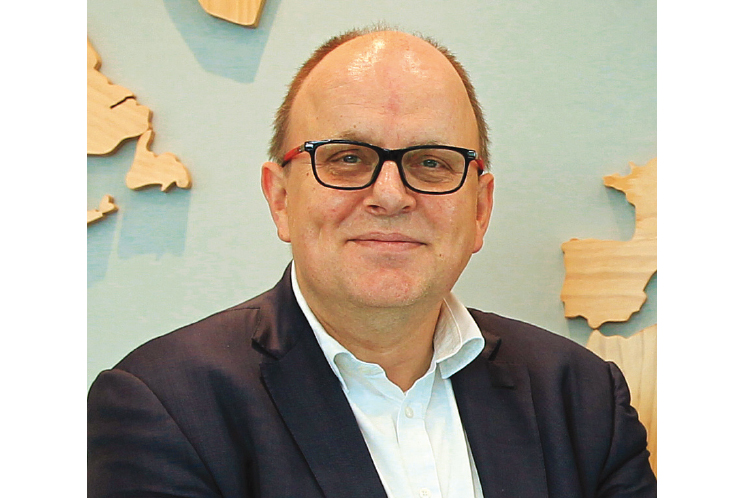 Stoel: We are where we are. It doesn't look good and it requires big structural interventions. Photo by Shahrin Yahya/The Edge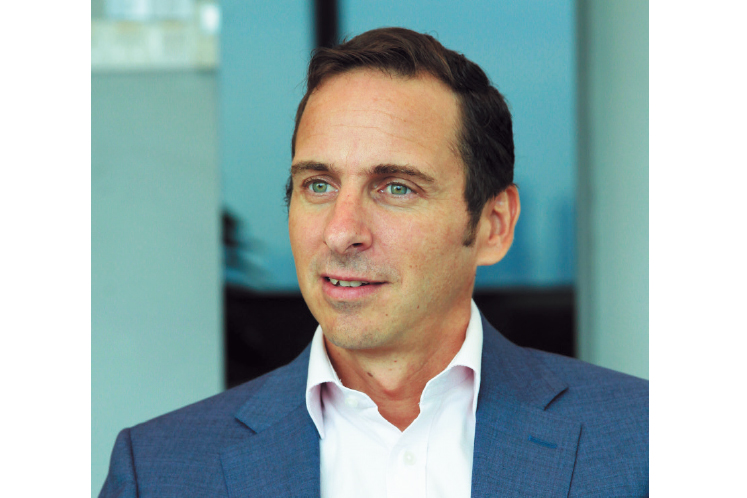 Guardo: Affordability plays a very important role in Malaysia and until the government understands that, this situation will not change. Photo by Shahrin Yahya/The Edge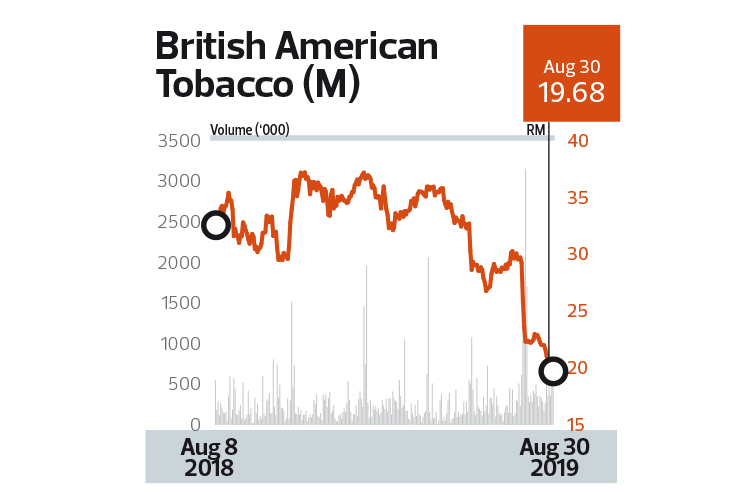 BRITISH American Tobacco (M) Bhd started this year with high expectations but managing director Erik Stoel says the group has now found itself in a lose-lose situation amid the challenging industry landscape.
BAT had been hopeful that the government would keep its promise to seriously curb the illicit cigarette trade. An amendment to the Customs Act 1967 also saw harsher penalties for those involved in the illegal trade. Apart from that, the industry appeared to have regained some footing last year as the growth of the illicit trade levelled off.
The company began the year investing substantially in new product categories and conducting independent studies on the illicit tobacco trade, anticipating that illicit market consumers would switch back to legal cigarettes.
However, its hopes were short-lived and the tobacco industry found itself back to square one midway through the year. The reality is that the industry is again in decline, Stoel tells The Edge in an interview.
"It's a challenging situation now. The agenda of the government is directionally right, but when will we see real traction? If you project this out and if you don't get the massive interventions that are required, then, probably in 8 to 10 years on this trajectory, there won't be much left of a legal industry.
"That would be unbelievable if you think about it. It's not that consumption will disappear — it will still be there but totally in the illegal box," he says.
Stoel describes BAT's situation, along with its other legal competitors, as "sitting in a lose-lose industry". On the one hand, they are fighting a losing battle against smuggled cigarettes and fake tax stamps and on the other, they have to contend with the rapidly rising vape market, which is also not legal.
Six out of 10 cigarette packets consumed in the local market are illegal, putting Malaysia in the top spot when it comes to the global illicit cigarette trade.
While smuggled cigarettes have declined by 4% this year on the back of stricter enforcement and consumer awareness — which Stoel says is a good achievement — this has been nullified by fake tax stamps and quasi legal players.
Meanwhile, the unregulated vape market is estimated to make up about 8% to 10% of the country's total annual tobacco consumption of 20 billion sticks of cigarettes. Combined, it would mean the illegal tobacco market makes up 70% of total consumption.
BAT's 1H2019 financial performance fell short of expectations. Revenue dropped 4.2% to RM1.26 billion from RM1.32 billion a year ago while net profit declined to RM165.15 million, down 21.2%, compared with the same period last year.
This was due to a 10% fall in sales volume as well as higher investment in new products.
Industry's predicament
In a press release, the tobacco company spoke out strongly about the industry's predicament, and warned that it "will have to review its level of investments in Malaysia if the industry continues to be pressured without any meaningful interventions".
Stoel explains that it is part of business to continue to make adjustments according to the operating environment.
"If this journey continues and there is no progress, inevitably, whether we like it or not, it will lead to us taking investments one step down because the size where we are investing in is getting smaller and smaller.
"We don't want to do that. We also believe that Malaysia wants to change. But if we don't see the change, then for sure, that will force us to make bolder steps. I think that is a very serious topic because we and our competitors are well-respected international companies which have contributed to significant levels of investment in this country. However, if our rights are violated like that, there's not much that we can do ultimately," he says.
In 2016, the company had to close its manufacturing facility in Malaysia because of the rise of the illegal tobacco trade.
Despite the increasingly difficult operating landscape, BAT says it has no intention of exiting the market for now. It is still a profitable company even though the level of profit is decreasing each year.
BAT pays RM5 million in excise duty every day and RM1.8 billion in taxes annually, says finance director Ricardo Guardo, who was present at the interview. "We are totally committed to staying and fighting in the short term because we believe in Malaysia," he adds.
However, by not fixing or effectively addressing the elephant in the room, which is the illicit cigarette trade, it could send the wrong message to foreign investors, he adds.
"If the government cannot protect legal players from illicit [players] and cannot protect them even when a legal player can contribute RM1.8 billion in taxes annually, what do you expect of other companies?"
Affordability the issue
While stepping up enforcement has helped in some way, the real problem behind the high illicit tobacco trade in the country stems from the issue of affordability.
"The consumer cannot afford [to pay] RM17.40 per packet every day. We are competing against those [smuggled] brands that charge RM5 per packet. Based on the average household income, a packet of Dunhill will take up 7% of their daily household income while if it is illicit cigarettes, they only pay 2%," he says.
It is worse for the Bottom 40 group. A packet of Dunhill will come up to 17% of their daily income while illicit cigarettes will only set them back by 5%.
"It is a massive difference. Affordability plays a very important role in Malaysia and until the government understands that, this situation will not change," Guardo says.
Apart from the affordability issue, Stoel is of the opinion that legalising vaping could help in combating the illegal tobacco trade. This is because he sees the growth of vaping in the country in both the legal and illegal markets.
"From a consumer evolution perspective, this is very important and we see that this is a category where even illegal smokers are willing to pay a bit more to enter. So, legalising vaping can help increase revenue, address the health agenda and also fight the illegal trade at the same time," he says.
As BAT waits on the sidelines to see whether vaping will be regulated, it is moving into a new category, tobacco heating products (THP), which have potential reduced-risk properties compared with conventional cigarettes.
Its first generation of THP products, GLO, is set to be launched in 4Q2019. While the company is excited about the new product, it is also realistic. THPs are regulated and subject to the same taxes as traditional cigarettes, and hence will retail within the price points of conventional cigarettes.
"Will they [the new products] solve the illegal problem? Not really but it is something we need to bring to Malaysian consumers because it is the right way going forward and, over time, we think this can become a sustainable business," says Stoel.
On BAT's outlook, Guardo does not think it is going to change drastically, and says the market contraction is a concern. The company will continue to gain as much share in the legal market as possible, but without policy intervention from the government in addressing the affordability of cigarettes and legalising vaping, which will allow legal players like BAT to compete against the illicit players, the outlook will remain subdued in the medium term.
"We are where we are. It doesn't look good and it requires big structural interventions. I think the government knows and is aware of this. Now, it requires a big step to follow through on the promises made a year ago," says Stoel.
Over a one-year period, BAT's share price has tumbled 39.53% to close last Friday at RM19.68, giving the company a market capitalisation of RM5.63 billion. At the current price, the counter is flirting with its all-time low of RM18.76, recorded on June 30, 2006.