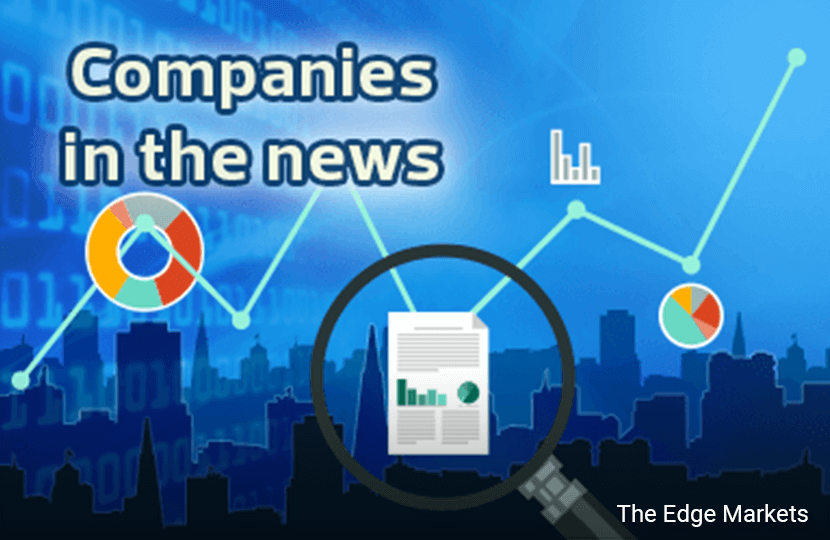 KUALA LUMPUR (March 17): Based on corporate announcements and news flow today, companies that may be in focus tomorrow (Friday, March 18) could include the following: BAT, Atlan, Hock Seng Lee, Ahmad Zaki, Bintai Kinden, EG Industries, Inix, R&A Telecommunication, APFT and automotive-related stocks.
British American Tobacco (Malaysia) Bhd (BAT) is closing down its factory along Jalan Universiti, Petaling Jaya, following a challenging business environment.
It told the stock exchange that its unit Tobacco Importers and Manufacturers Sdn Bhd will wind down its factory operations in stages up to the second half of next year, and lay off 230 workers.
It said the ascendingly challenging environment forces the group to restructure and transform its business which, apart from winding down its Petaling Jaya factory, will include sharpening its commercial capabilities and optimising the supply chain and transaction activities.
BAT said these will be done "to ensure that BAT remains a competitive consumer-focused market leader".
Atlan Holdings Bhd is planning to dispose of up to 25% plus one share of its interest in duty free merchandise trader DFZ Capital Bhd to Heinemann Asia Pacific Pte Ltd, in three separate tranches for about €52.21 million (RM239.1 million), cash, to realise part of its investment in the unit.
DFZ is a wholly-owned unit of Duty Free International Ltd (DFIL), which is listed on the Catalist board of the Singapore Exchange. Atlan has a 79.47% stake in DFIL.
Atlan is expected to realise a gain on disposal of about RM74.55 million on the disposal of the first tranche of 10% interest plus one ordinary share in DFZ. As to the proposed disposal of the remainder stake in the second and third tranches, Atlan should realise a gain of about RM199.9 million.
DFIL had entered into a sale and purchase agreement yesterday with Heinemann for the first tranche disposal to Heinemann for €19.7 million, cash. The sale should be completed by the third quarter of 2016.
Under the deal, DFIL also grants two other call options to Heinemann, to buy a second and third tranche of DFZ shares, of which the total shall not exceed 15% of the issued and paid-up share capital of DFZ, as at the date of the agreement, said Atlan in a bourse filing. Both the tranches are to be fully satisfied in cash.
Assuming that Heinemann buys the additional 15% stake in DFZ, the proceeds from the proposed disposal will be up to €52.21 million, said Atlan.
Hock Seng Lee Bhd (HSL)'s consortium won a wastewater management system for the Kuching city central from the Sarawak state government, worth RM750 million.
The Sarawak-based marine engineering and infrastructure specialist secured the Kuching city central wastewater management system: centralised sewerage for Kuching city centre (Package 2) contract, via its 75%-owned consortium Kumpulan Nishimatsu Hock Seng Lee.
The state awarded the contract through Sewerage Service Department of Sarawak.
According to HSL, the scope of works for the project includes construction and commissioning of the wastewater treatment plant, main, secondary and tertiary lines, property connections, provision of process plant and equipment, related building works, mechanical and electrical works.
The contract period for the completion and commissioning works is 72 months.
Ahmad Zaki Resources Bhd's unit has bagged a RM120 million contract for the supply of equipment to the International Islamic University Malaysia (IIUM) Teaching Hospital in Kuantan, Pahang.
It told Bursa Malaysia today that its unit Peninsular Medical Sdn Bhd has received a letter of award from IIUM for the supply of the equipment, but did not specify what it is.
The Ministry of Higher Education and IIUM would pay Peninsular Medical for the construction cost and maintenance services of the hospital in the form of monthly availability charges and asset management services charges.
Bintai Kinden Corporation Bhd has won a contract to supply, install and maintain the ventilation and electrical system for Northpoint Shopping Centre in Singapore worth S$10.5 million (RM31.4 million).
It told stock exchange that its 69.82%-owned Bintai Kindenko Pte Ltd has accepted a letter of award from W'Ray Construction Pte Ltd to undertake a subcontract for the "proposed additions and alterations to existing four-storey commercial development (Northpoint Shopping Centre), involving new linkages from adjacent development at Yishun Ave 2/Yishun Central 1" in Singapore.
The jobs also cover the supply, delivery, installation, completion and maintenance of air-conditioning, mechanical ventilation and electrical system.
The project is expected to be completed by July 31, 2017.
EG Industries Bhd has aborted the S$3.8 million (RM11.36 million) acquisition of 10.75 million shares, representing a 95.81% stake in Singapore-based printed circuit board supplier Singyasin Holdings Pte Ltd.
The electronic manufacturing services player told the stock exchange that both parties have reached consensus for termination after due consideration.
Both parties had signed a deed of termination today, it added.
"The termination will allow us to focus on expansion plans, which include the purchase and upgrade of machinery located at its existing production facility in Sungai Petani, Kedah," it said.
Inix Technologies Holdings Bhd, whose trading volume spiked to nearly 60 million shares today, said it is currently in discussions to acquire a stake in an information technology company.
However, it stressed that the terms of the acquisition has not been finalised, according to its unusual market activity (UMA) reply.
"Please note that there is no certainty that the discussion will result in the signing of the sale of shares agreement," it said.
The counter, which was the day's most actively traded stock, received an UMA earlier today due to sudden rise in trading volume.
It recorded a 3 million trading volume on Wednesday, with a 65-day average trading volume of 1.19 million.
R&A Telecommunication Group Bhd said the properties of its wholly-owned unit will be auctioned off to settle a sum of RM31.24 million owing to Maybank Islamic Bhd.
According to its bourse filing, R&A said the Shah Alam High Court had allowed the bank's application to dispose of the properties via an auction.
The auction is scheduled to be held at the court on May 5.
This follows the failure by the subsidiary R&A Telecommunication Sdn Bhd to settle the financing it had obtained from the bank, which was secured by a charge on its properties located in Selangor.
Flight academic operator APFT Bhd is proposing a par value reduction, which is expected to give rise to RM76.93 million, to pare down its accumulated losses.
The proposal entails cancelling 15 sen out of the par value of every existing ordinary share of 20 sen.
APFT noted that its share price has fallen below its par value, which had deterred the company from raising funds from equity market.
"By lowering its shares' par value, the company said it will provide greater flexibility to raise funds and to implement corporate proposals, which entails the issuance of new shares closer to its market price in the future," it told the local bourse today.
Following the completion of the proposed exercise, its issued and paid-up share capital will increase to RM102.57 million, comprising 512.83 million shares, assuming the outstanding of 78.5 million outstanding warrants were exercised.
Automotive stocks may be in focus tomorrow as the prolonged weaker consumer spending has continued to hammer the automotive sector, as the total vehicle sales in February recorded a 24.8% year-on-year fall.
Malaysian Automotive Association (MAA) said 37,876 units were sold in February, as compared to 50,390 units in the same month last year.
MAA said passenger car sales dropped 24.1% to 34,126 units in February, from 44,961 units in the same month last year; while commercial vehicle sales retreated 31% to 3,750 units, from 5,429 units in February 2015.
"The lower sales in February was due to consumers being more cautious in spending on big ticket items, in view of the economic slowdown and rising costs of living," MAA said in a statement.
MAA said total vehicles produced in February slipped 25.2% to 35,130 units, from 46,958 units in the same month last year.
Passenger vehicle production in February declined 24% to 33,480 units, compared with 44,023 units in February 2015; while commercial vehicle production fell 43.8% to 1,650 units, from 2,935 units the same month in 2015.
Notwithstanding, MAA expects the sales volume in March to be higher than the February 2016 level due to longer working month and promotional activities from car makers.