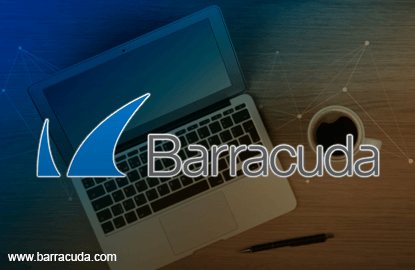 KUALA LUMPUR (Nov 17): Cloud-connected security and storage solutions provider Barracuda Networks Inc has launched its new Barracuda NextGen Firewall desktop appliances to provide affordable security and high bandwidth availability for cloud, SaaS, and other mission critical applications.
In a statement today, Barracuda said it was the first advanced next-generation firewall in the industry that includes advance traffic optimisation capabilities that is available in the market at affordable prices.
The company said it was designed for distributed networks and branch offices, this powerful desktop app provides improved security and network performance beyond the head office.
Barracuda Malaysia regional manager Thiban Darmalingam said typical gateway security devices for remote locations could be bottleneck, when all security functions are enabled.
"This issue is compounded when you take into account, the growing number of organisations that rely on SaaS and public cloud applications."
"As the adoption of these cloud-based applications increases, organisations are forced to rethink their network architecture and thus, the technology needed to protect it," he said.
Darmalingam explained that most 'next-generation' firewalls today are designed to filter out undesired application traffic, rather than proactively regulate and prioritise business critical traffic.
"The new Barracuda NextGen Firewall desktop appliances changes that approach, and is able to provide a high level of security, and play an active role in application delivery and network performance at an affordable rate.
"Other security devices used to secure remote locations, does not offer a high level of security at this rate," he said.