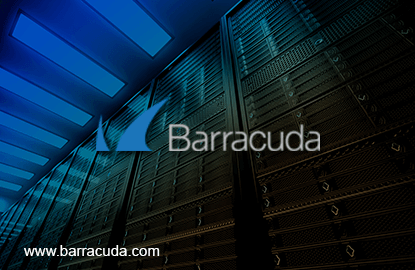 KUALA LUMPUR (July 20): Baracuda Networks, Inc. has established the first web application firewall that has been approved for integration into the Microsoft Azure app service.
In a statement today, the provider of cloud-connected security and storage solutions said customers can now easily integrate an additional layer of security on the Azure app service, using the Baracuda Web Application Firewall.
"The firewall protects dynamic web applications against unwarranted intrusions, with layered security in Azure environments.
"Most notably, the firewall will be able to provide protection when traditional security models are challenged by modern web programming techniques, including JavaScript Object Notation (JSON) and Representation State Transfer (REST)," the company said.
Barracuda Web Application Firewall will protect three types of Azure apps, namely the web, mobile and API apps.
"The rapid transition to cloud platforms like Microsoft Azure offers many great benefits for customers. However, attention to security is still required in order to ensure cloud assets and applications remain protected," Thiban Darmalingam, regional manager for NYSE-listed Barracuda in Malaysia said.
"Barracuda and Microsoft have a shared interest of helping our mutual customers take advantage of the cloud to deliver great mobile and web experiences that engage and connect with their customers, while maintaining a strong security posture," he added.
The Barracuda Web Application Firewall in Azure is available in the Microsoft Azure Marketplace, as part of the Microsoft Azure Certified program.