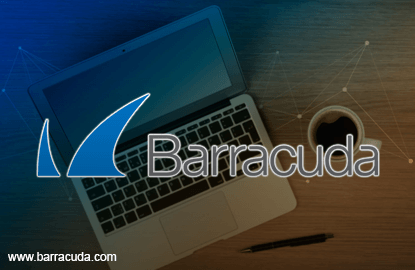 KUALA LUMPUR (July 18): Cloud-connected security and storage solutions provider Barracuda Networks, Inc. has launched its Barracuda NextGen Firewall F-Series version 7.0, designed expressly for organisations adopting cloud-based applications, operating dispersed network environments, and leveraging public cloud platforms.
In a statement today, the company said the Barracuda NextGen Firewall Version 7.0 provides security and reliability in these environments, especially for organisations leveraging public cloud platforms like Microsoft Azure and Amazon AWS.
Barracuda regional manager in Malaysia Thiban Dharmalimgam said organisations were increasingly adopting virtualisation, software defined networks and cloud applications such as Office 365, Salesforce and video conferencing.
"As such, the role of the firewall has evolved from a perimeter-based security device, to a distributed security solution that must intelligently optimize traffic to improve network performance and provide reliable access to these mission critical applications for all users across all locations," he said.
Dharmalingam explained that security at the network perimeter and at the endpoint was considered 'good security' years ago.
He said that as threats became more targeted, traditional port blocking firewalls were no longer enough — and the next-generation firewall was born.
"Today, we're at another crossroad, where the next-generation firewall must move beyond application and user aware security. The Barracuda NextGen Firewall was built for the cloud era.
"Designed from the ground-up for dispersed networks, the Barracuda NextGen Firewall redefines the traditional next-generation firewall by enabling an intelligent network perimeter that offers fast, secure, reliable and affordable access to business applications from anywhere and any device," he said
Dharmalingam said the Barracuda NextGen Firewall was designed from the ground-up for the cloud era and enables intelligent network perimeters at headquarters, remote and branch offices, and satellite locations to deliver secure, direct, business quality access to applications hosted in private and public cloud environments, while minimising the need to backhaul traffic.
He said Barracuda NextGen Firewall goes beyond next-generation security, with features to also improve connectivity and performance.