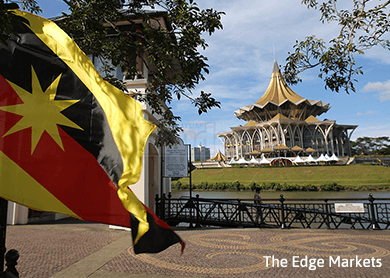 KUCHING: The opposition will fail to wrest Sarawak from Barisan Nasional (BN) in the upcoming state election and PKR state chairman Baru Bian stands to lose his Ba Kelalan state seat, if a study on the voting trend is anything to go by.
Political scientist Dr Faisal Hazis said statistical studies of the voting trend based on the last general election by pollster Merdeka Centre showed the opposition could at most win only three rural seats, as voters in Sarawak bucked the national trend and seem to have swung back to the BN.
DAP would keep all the 12 seats they won in the 2011 state election, PKR could be decimated, PAS would still be where they are now (without much support) and BN would sweep everything else, said the senior lecturer at the Political Studies Department of Universiti Malaysia Sarawak.
In the 2011 state election, BN won 55 seats to keep their two-thirds majority intact while the opposition won 15 seats –- DAP 12 and PKR 3, with an independent candidate winning one.
Faisal said for the opposition to win the state election, they needed to engineer a vote swing of more than 15%, a feat he said that would be "quite impossible" since the state opposition is "in shambles".
A 15% swing would give the opposition an additional 22 seats and when added to the 13 they "won" in the "2013 state election", would give them a total of 35 seats in the 71-seat assembly.
Faisal said even a 10% swing — which would give the opposition an additional 16 seats for a total of 29, to deny the BN the two-thirds majority — was already an impossible feat. It should be noted however, that a swing of 13% had been achieved before — in the 1987 snap election. — The Malaysian Insider
This article first appeared in The Edge Financial Daily, on May 20, 2015.