This article first appeared in The Edge Financial Daily, on December 11, 2018.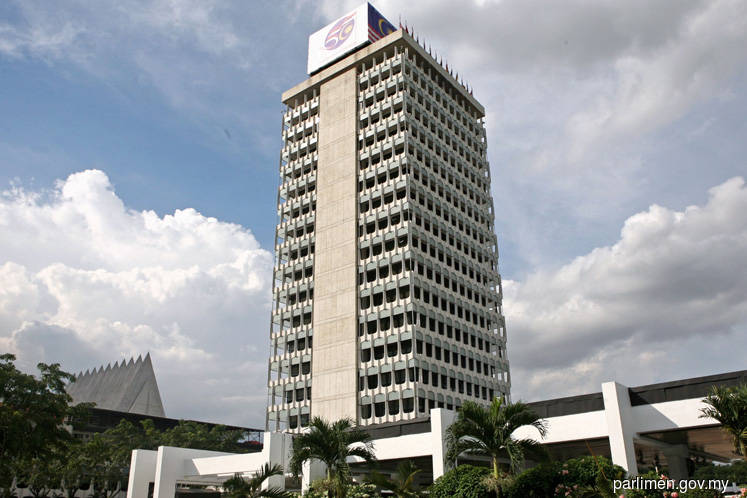 KUALA LUMPUR: Barisan Nasional's (BN) members of Parliament (MPs) staged a walkout yesterday after Parliament Speaker Datuk Mohamad Ariff Md Yusof ejected two lawmakers who disrupted proceedings.
The two were Datuk Seri Bung Moktar Radin (BN-Kinabatangan) and Datuk Seri Tajuddin Abdul Rahman (BN-Pasir Salak).
The duo were adamant that government backbencher RSN Rayer (Pakatan Harapan) should apologise for questioning the status of Datuk C Sivarraajh (BN-Cameron Highlands) after the latter was ordered out of Parliament last Wednesday.
In response to Bung Moktar, deputy speaker Mohd Rashid Hasnon said the matter had been resolved after Mohamad Ariff issued a ruling yesterday that Sivarraajh remained an MP and could join the proceedings as usual.
Speaking at a press conference at the parliament lobby, BN chief whip Datuk Seri Ismail Sabri Yaakob said the walkout was a protest against the deputy speaker's decision.
"All the BN MPs came out of the house for the second time due to our disagreement with the deputy speaker's decision which is biased," he said.
The BN MPs had walked out of Parliament last Wednesday after Mohamad Ariff ordered Sivarraajh to stay out of Parliament pending proof he has filed an appeal against the Election Court's decision to nullify his victory in the May 9 general elections due to bribery.
The ruling was made after the matter was raised by Rayer.
Ismail said that even though Mohamad Ariff allowed Sivarraajh to return to Parliament, the fact remains that the MIC vice-president was denied his rights as an MP for two sessions.
"He could not exercise his rights to debate on two days even though there are issues concerning Cameron Highlands that could have been raised," Ismail said.