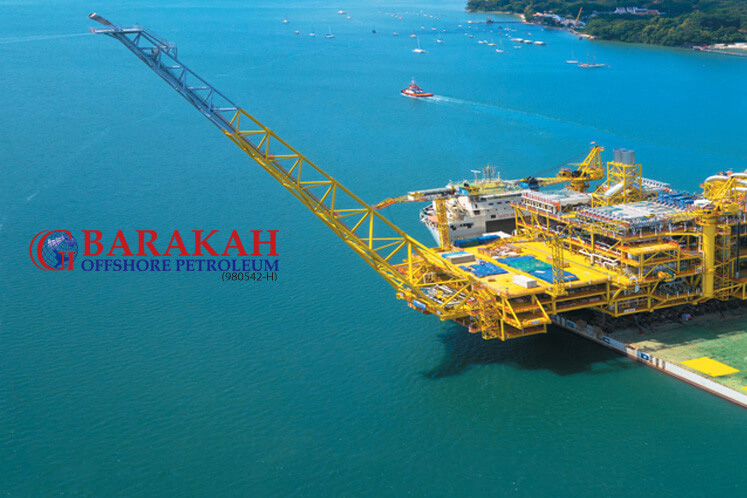 KUALA LUMPUR (July 31): Barakah Offshore Petroleum Bhd says it will not proceed with the proposed debt settlement schemes of both the group and its wholly-owned subsidiary PBJV Group Sdn Bhd following the recent suspension of PBJV's licence by Petroliam Nasional Bhd (Petronas).
"This has made it challenging for the group to implement the proposed schemes presented to the scheme creditors," the Practice Note 17 company said in a filing with Bursa Malaysia today.
Barakah said as such, the proposed schemes were not put to vote by the scheme creditors in the respective court convened meetings (CCMs) this morning.
Earlier today, the CCMs for PBJV and Barakah's scheme creditors were held from 9.30am to 10.45am. However, management declined to speak to the media after the meetings.
Barakah had previously announced that the licence suspension effectively rendered PBJV unable to undertake and bid for new contracts from Petronas, its subsidiaries and any petroleum arrangement contractors (PACs) during the suspension period.
"Nevertheless, PBJV is still allowed to continue and complete its existing and ongoing contracts with Petronas, including [those with] its subsidiaries and PACs, in accordance with the respective existing and ongoing contracts' terms and conditions," it said.
The proposed scheme of PBJV involves settling debts amounting to RM287.99 million, which would be satisfied by RM32 million cash; issuance of up to 13.2 million nominal value of five year 3% redeemable convertible unsecured loan stock at four sen nominal value each (RCULS-A); issuance of up to RM51.75 million five-year 5% redeemable unsecured loan stock (RULS); and waiver of debts totalling RM191.04 million.
Barakah's proposed scheme, meanwhile, was aimed at settling debts amounting to RM106.65 million. It involved the issuance of RM19.80 million RCULS-A; issuance of RM17.25 million of RULS; and waiver of debts amounting to RM69.6 million.
The Edge Malaysia weekly reported in March that PBJV's licence was suspended by Petronas since June 2018 due to non-performance, citing a letter from Petronas to several oil and gas players.
In the letter, Petronas also highlighted complaints about PBJV being financially distressed and not paying its subcontractors. It suggested a risk assessment and due diligence be undertaken before any jobs were awarded to PBJV.
Barakah shares closed down one sen or 16.67% at five sen today, with 15.29 million shares done, giving it a market capitalisation of RM41.79 million.