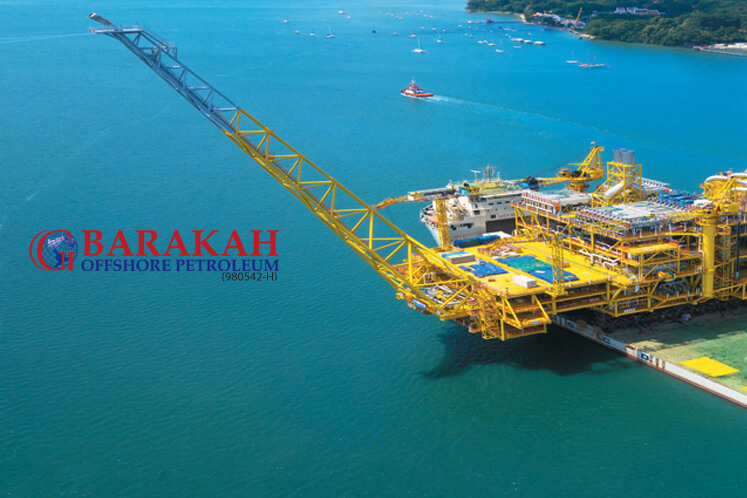 KUALA LUMPUR (May 21): Beleaguered oil and gas firm Barakah Offshore Petroleum Bhd faces yet another setback as its wholly-owned major subsidiary, Kota Laksamana 101 Ltd (KL101), has defaulted on its instalment payments to the Export-Import Bank of Malaysia Bhd (Exim Bank).
On May 17, the subsidiary had received a notice of demand for the outstanding US$2.65 million (approximately RM11.08 million) owing under the Ijarah facility agreement dated June 11, 2014, Barakah said in a stock exchange filing today.
"The default in payment may aggravate the current financial concerns of the group," said the PN17-status company, adding that the lack of financial support from financial institutions is expected to have a material adverse impact on its business and operations
The loan from EXIM Bank had been taken to finance the KL101 pipe lay barge, with a drawn down amount of US$57.46 million in August 2014.
"The total loan amount outstanding as at May 16, 2019 was US$42.32 million," Barakah said, adding that the monthly repayment is on a step-up basis until 2024, at a rate of US$600,000 a month including the applicable profit rate.
Exim Bank has the right to declare the banking facilities be cancelled and all sums outstanding under the facilities become due and payable immediately, it said.
However, Barakah said that it is in the midst of finalising a scheme to restructure its debt with Exim Bank and past due creditors.
Separately, the group also recorded a revaluation deficit of approximately US$39 million (RM161.1 million) for its consolidated financial statements for the financial period ending 31 May 2019.
"The valuation was carried out as one of the proactive measures taken by Barakah to manage and restructure the debt levels of the group and to ascertain the fair value of the property, plan and equipment of the group," it said.
This will result in a decrease to the group's net assets per share as at May 31, 2019.
Barakah's shares, which were the most actively traded stock on Bursa Malaysia today, closed down 1.5 sen at 7 sen, giving it a market capitalisation of RM58.5 million.