This article first appeared in The Edge Malaysia Weekly, on July 13, 2020 - July 19, 2020.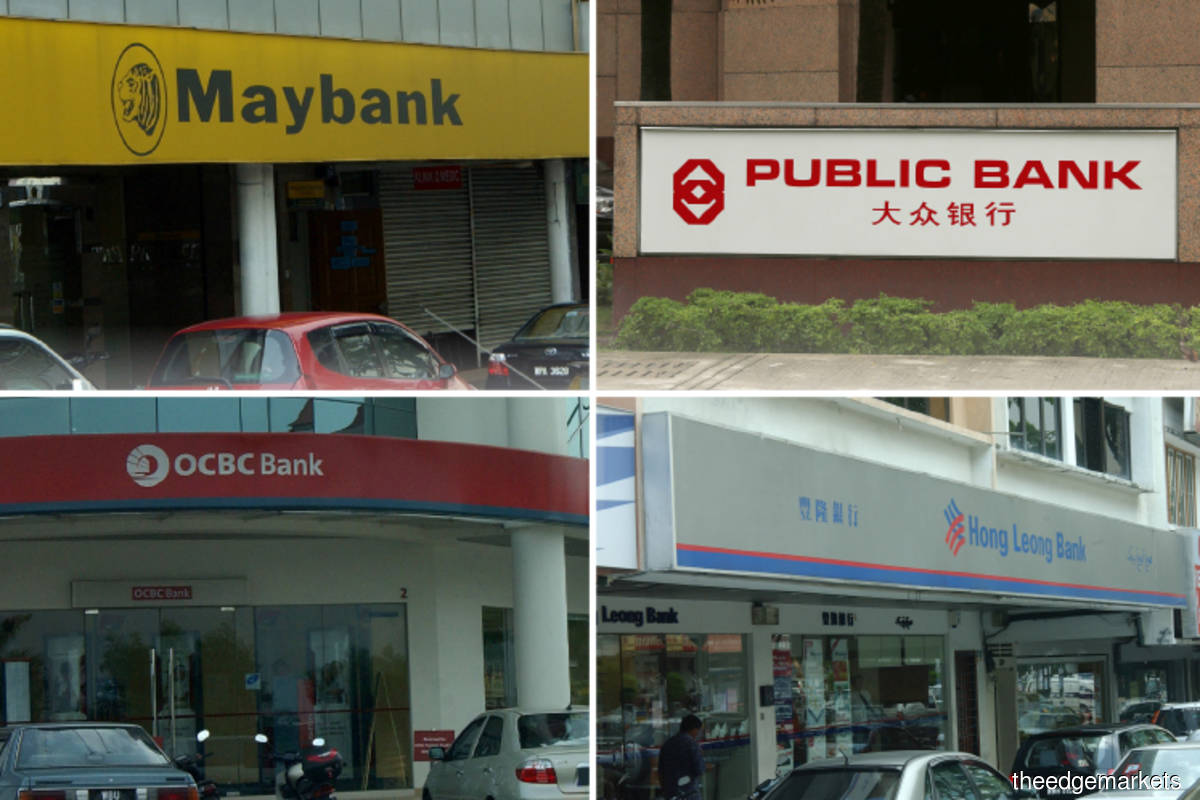 WITH about two months to the expiry of the loan moratorium offered because of the deleterious effects of Covid-19 on the economy, banks have started actively reaching out to customers about the possibility of options beyond Sept 30.  Some banks say the options for clients — to be determined on a case-by-case basis — could even include not having to immediately repay their loans come October 2020.
"The cessation of the industry-wide six-month blanket moratorium on Sept 30 does not in any way reduce the bank's responsibility to our customers, as we are all in this for the long term," says Datuk Ong Eng Bin, CEO of OCBC Bank (M) Bhd.
Customers have varying needs and challenges that can differ greatly, he points out, noting that the six-month moratorium has not only provided customers with a breather but also given banks time to reflect on how best to address customers' financing needs even as the economy restarts.
"The client circumstances before us range from those who are able to immediately return to business as usual to those needing significantly more help moving forward. These must be tackled on a case-by-case basis so that everyone is well served and able to remain a going concern well into the future, not just for now," Ong tells The Edge.
Asked whether this means some customers could be given some leeway such as not having to pay their loans immediately come October, Ong replies: "Yes, we are not discounting anything on a case-by-case basis."
In response to the same question, Hong Leong Bank Bhd group managing director and CEO Domenic Fuda says: "In essence, customers who are still affected come October can approach the bank to seek additional and targeted assistance based on their individual circumstances.
"Now that the industry-wide six-month loan/financing repayments deferment period has reached the midway mark, we have initiated additional conversations with customers … [as] we feel they might experience some difficulty in restarting their regular repayments come October 2020."
He adds that these are targeted calls and conversations to encourage the bank's borrowers to assess their current and expected financial position come October, so that the bank can offer additional, and targeted, assistance based on their individual circumstances.
Datuk Abdul Farid Alias, group president and CEO of Maybank as well as chairman of the Association of Banks in Malaysia, shares that during discussions among council members of ABM, the banks affirmed their commitment to finding ways to help borrowers who are affected.
"My advice to the affected borrowers is that they should contact their bankers as soon as possible to collectively work out financial relief that will help them through this period. They can be assured that the banks will assist them.
"Maybank has also been proactively engaging with our customers. We will work with our customers to formulate solutions to address the challenges that they are facing, and assistance will be provided on a case-by-case basis depending on their eligi­bility and needs."
Likewise, Public Bank Bhd has been proactive in reaching out to its customers to understand their financial situation after the moratorium period ends, says the banking group's mana­ging director and CEO Tan Sri Tay Ah Lek.
"For customers who need further financial assistance, Public Bank will offer repayment plans or loan restructuring and rescheduling that are customised based on each customer's need and financial situation. Public Bank will ensure its repayment plans cater for all customers and their needs are addressed upon expiration of the loan moratorium," Tay says.
"In response to rising demand for continued financial assistance after the moratorium ends, Bank Negara Malaysia has been very responsive to the needs of the people, and has provided full support, guidance, direction and flexibility for the banking industry to continue providing financial assistance to the customers."
AMMB Holdings Bhd CEO Datuk Sulaiman Mohd Tahir said recently that the group was looking at an extension of the moratorium, although it would not be a blanket extension, and only for targeted segments.
"We should look at certain segments and certain people that require [the extension of moratorium]. I'm sure that the banks are in a position to help out those that are really affected. But, it is not wise to go for a blanket moratorium, because the situation back then, during the MCO (Movement Control Order), was quite dire," Sulaiman said over a week ago.
A spokesperson for CIMB Group Holdings Bhd says the blanket moratorium will not be extended. "We don't believe extending the moratorium on a blanket basis is appropriate or necessarily desirable, as it was intended to provide temporary financial relief and time for customers to plan their finances. So, as we approach the end of the moratorium period, the focus for CIMB will move towards a more targeted assistance approach mainly for customers from the hardest-hit sectors such as travel, tourism and hospitality," the spokesperson says.
"We will be proactively engaging our borrowers before the end of the moratorium to extend support and restructure terms, where necessary. Customers requiring assistance are also encouraged to contact our representatives so we can commence discussion on a case-by-case basis."
Lai Pei-Si, country head of retail banking at Standard Chartered Malaysia, is taking a similar line. "Standard Chartered clients — individuals or [small and medium enterprises] — who need to extend the deferment may contact our Client Care Centre. The bank will review requests and provide extension on a case-by-case basis," she says.
The six-month deferment of all loan/financing repayments, which kicked off in April, was one of the relief measures undertaken by banking institutions to help individuals manage the impact of Covid-19.
Borrowers have started to repay
Contrary to the perception that all is doom and gloom, some borrowers have started repaying their loans.
Hong Leong's Fuda shares that customers who are on the recovery path and seeing their financial situation improve post-MCO, "have restarted their repayments earlier than October 2020".
He declines to be more specific on the percentage of clients who have repaid, but says: "The number is significant enough for us to be comfortable to …  comment."
The moratorium was put in place to give both banks and borrowers the time needed to work out an arrangement to address their specific challenges, explains Farid.
"Not all borrowers are affected the same way and, in fact, many are actually not severely affected. We will find the right solutions for those affected. As for those not affected, things should not change for them," he notes.
"This approach that we have adopted in Malaysia is no different from how other countries like the US, the UK, Australia, Singapore, Indonesia and many others are approaching it. In their case, the moratorium is also given for the specific purpose to let the banking system work out the necessary financial solutions. The only difference here is that Malaysia provides the moratorium to all, whereas in almost all other countries, it is provided to those who need it," Farid observes.
Just last week, banks in Australia announced that some borrowers who put off home loan repayments for six months because of the coronavirus will be able to get an extra four-month moratorium.
The Australian Banking Association had also said, however, that it wants people who can afford to start making repayments to do so when the current deferment period ends in September.
In Malaysia, banks are making it easier for customers to reach out to them over their repayment plans.
Public Bank's Tay discloses that the bank will launch a digital application to facilitate application for and approval of repayment plans before end-July, well ahead of Sept 30.
He says this initiative will enable a more simplified, efficient and effective application and approval process for its customers.