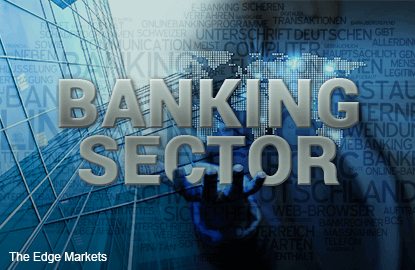 LONDON (Jan 19): Global banks have begun signalling how they will put plans into action to cope with a "hard" exit by Britain from the European Union.
Until now, banks have considered varying degrees of upheaval to their British-based businesses, depending on whether the outcome of Brexit was "hard" or "soft".
But after Prime Minister Theresa May said that Britain would leave the single market, bankers have already begun giving more details on how they will adapt.
Bank executives will present plans to their boards in the coming months outlining where they want to relocate operations to and how much it will cost, banking industry sources said.
The movement of jobs from London is likely to be slow at first, with banks more focused on getting regulatory approval and installing the necessary infrastructure for new or bolstered EU outposts so they can continue to sell products and service EU customers.
HSBC and UBS have both warned they could move around 1,000 jobs out of London.
"All the banks are doing the non-harmful stuff first in an attempt to get ahead of the curve," a senior executive at one of Europe's largest banks said.
This will focus on areas such as licence applications, and building technology platforms, according to lawyers.
Some jobs could move or be created to help with this, but most banks will move the bulk of staff further down the line.
"Most banks will make decisions on where to shift business by the end 1Q, with initial headcounts of '100 to a few 100' to be moved," said one of the sources familiar with bank relocation plans, speaking on condition of anonymity.
A senior executive at a European bank said they were willing to spend about US$100 million preparing to move from Britain before the completion of any divorce from the EU.
But as they move or hire staff, rent out real estate and — crucially — build up the capital buffers of their EU divisions that price tag will rise.
Eight major US and European banks face a combined US$7.5 billion bill in the next five years if they need to move capital markets operations out of London as a result of Brexit, analysts at JP Morgan have estimated.
QUIVERING OVER THE BUTTON
The scale of the changes banks need to make depends on the type of entities and licences they currently have in Britain and the rest of the EU.
"I think the quivering over the button is dependent on business model and what you use the UK for," Douglas Flint, chairman of HSBC, Europe's biggest bank, told British members of parliament last week.
"If you are a foreign institution hubbing into Europe from London, you really have no choice other than to think very quickly and carefully how to replicate the access to Europe ... If you have already established operations in Europe, you can take your time".
HSBC says it has the licences it needs for its mooted move to Paris and only needs to set up a so-called intermediate holding company in France, a move that should take only a matter of months.
The bank has said it will shift staff from its markets business to Paris but only in around two years time.
The five largest US banks, on the other hand, will need to apply for many new licences and, in some cases, establish brand new entities in the EU right away.
Currently they employ around 40,000 people in London, more than in the rest of Europe combined, and rely on the EU "passporting" regime that allows them to offer services across the bloc out of their British hubs.
Since the Brexit vote US banks have talked with governments and regulators in several major European cities to look at where to base certain operations.
Regulators in Frankfurt have spoken with "a significant double-digit number of banks" considering moving to the German city, including big US banks, Japanese banks and other European banks, according to sources familiar with the matter.
Goldman Sachs was considering moving some assets and operations to Frankfurt, sources told Reuters in October.
Senior delegations, including management level representatives from international banks have recently made trips to Frankfurt to scout around schools, real estate, and residential areas, according to another source familiar with banks' planning.
Ireland's central bank has had over 100 enquiries from UK financial firms considering moving, Finance Minister Michael Noonan said on Tuesday.
Robert Mac Giolla Phadraig, chief commercial officer of Irish headhunter, Sigmar Recruitment, said his firm was working on four projects for financial companies in London shifting staff to Dublin, including moving 25, 80, 120 and about 200 jobs for those projects respectively.
But as banks flesh out plans for what and where they move, Bank of England Governor Mark Carney has warned that Britain's giant financial services sector could be undermined like a wobbly wooden tower in the popular game of Jenga if key parts of the industry shift elsewhere because of Brexit.
"What people still don't get is that London is home to systemic financial infrastructure and dismantling it will lead to higher costs of doing business," said another senior executive at a global bank.
"You need to think of it as a mega nuclear power plant. It's a systemic matter and you need be careful at dismantling it."