This article first appeared in The Edge Malaysia Weekly, on November 9, 2020 - November 15, 2020.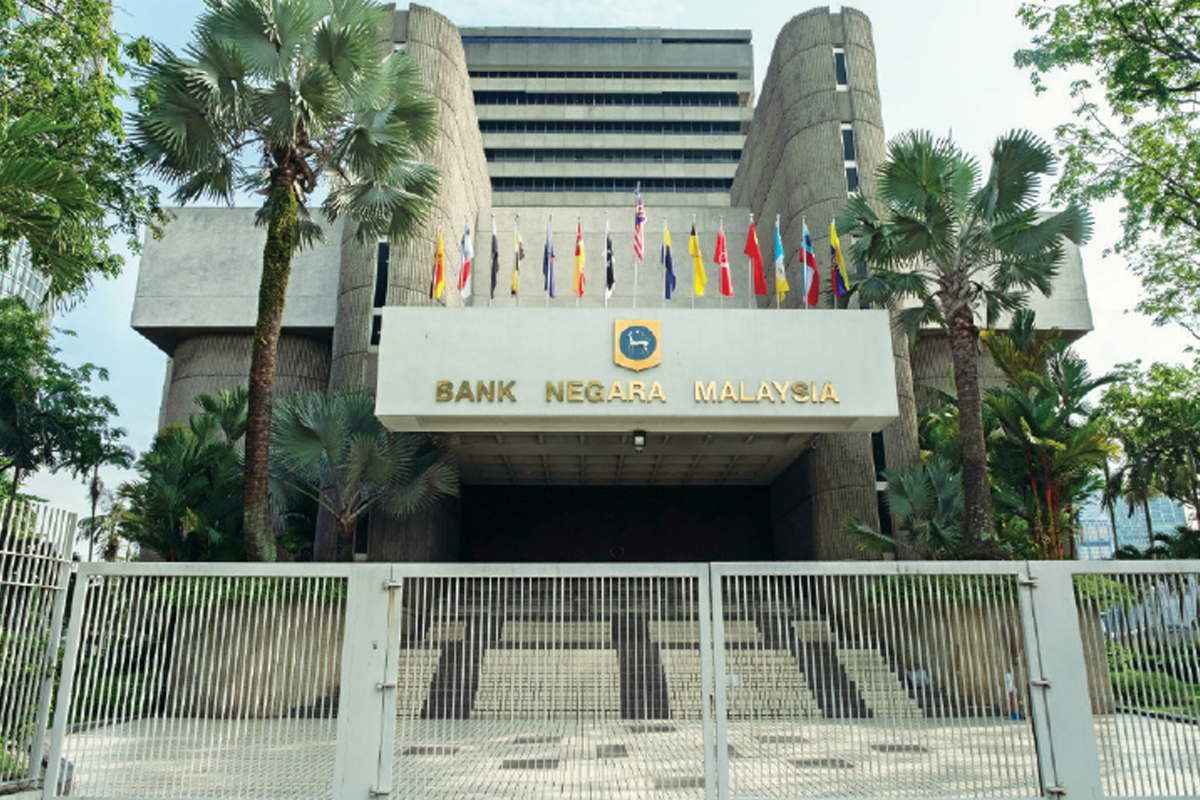 IN the near term, dividend reinvestment plans (DRPs), rather than all-cash dividends, may be some banks' preferred choice of payout to shareholders as they look to preserve capital amid uncertain times brought on by the Covid-19 pandemic.
Bankers and analysts say this is likely to be the route that some banks will opt for as they try to retain capital while providing some form of reward to shareholders. "I do reckon that this will be the case. With this difficult economic environment expected to continue well into next year, most banks would want to ensure they are in a really strong capital position," a CEO of a bank tells The Edge.
"[All-cash] dividends can weaken capital. The beauty of a DRP is that it serves both purposes — it ensures that the bank can keep its capital quite intact but also provide shareholders some reward. I think the big institutional shareholders would welcome any declaration of a dividend, even through a DRP."
As it stands, many of the government-owned institutional funds such as Permodalan Nasional Bhd (PNB), the Employees Provident Fund (EPF) and Kumpulan Wang Persaraan (Diperbadankan) have large shareholdings in banks. PNB, for example, held 49% of Malayan Banking Bhd (Maybank) as at March 31 while EPF currently holds 43.2% of RHB Bank Bhd.
"I don't think banks can afford not to pay anything because then, they would be penalising the likes of PNB and EPF, which have a commitment to pay dividends to their own investors. I know some banks are already thinking of a DRP," a banking analyst observes.
A DRP gives investors the option of either keeping a cash dividend or reinvesting it, either wholly or partly, in new shares of the bank. The shares are issued at a discount to the prevailing share price.
It should be noted, however, that only banks that have shareholder approval can opt to do a DRP. Those that obtained shareholder approval at their respective annual general meeting this year are Maybank, CIMB Group Holdings Bhd, AMMB Holdings Bhd, BIMB Holdings Bhd, Affin Bank Bhd and Malaysia Building Society Bhd. Of these, only AMMB Holdings has never implemented a DRP.
"Banks normally give a discount of 5% on average for the shares offered via the DRP. It's probably more worthwhile to accept the DRP at the current depressed [share price] levels as investors would be inclined to hold on to the shares [for better capital gains] rather than sell them immediately upon receipt," the analyst remarks.
However, some would argue that what shareholders want in these tough times is cash, not additional shares.
But the downside to a DRP is that it has an impact on the bank's earnings per share (EPS) and return on equity (ROE). "It does dilute the ROE and EPS, which makes it harder for the bank to realise value," says the analyst.
"For instance, in the case of Maybank before, the DRP used to dilute the bank's EPS by 4% to 5% per annum, and it also diluted its ROE by 30 to 40 basis points. So, it's tough … you're trying to grow your ROE but you can't because the DRP is one of the elements that hold it back."
Hence, these are some of the implications that banks will have to consider when mulling a DRP.
"Those that already have a DRP in place will likely increase the dividend portion of the DRP while keeping the cash portion small," another banking analyst opines.
Analysts say banks that have traditionally declared cash-only dividends, including Public Bank Bhd and Hong Leong Bank Bhd, are likely to continue doing so, albeit at the lower end of their payout ratio and probably only in the final quarter of their financial year.
Banks tend to declare dividends in the second and fourth quarters of their financial year. This month, all eyes will be on Alliance Bank Malaysia Bhd and AMMB Holdings as they will be reporting the results of their second quarter ended Sept 30.
However, analysts think it is unlikely that they will announce dividends for that quarter. Most banks are likely to defer dividends to their final quarter, when they have a better idea of how the financial year has panned out. For now, there are still too many Covid-19-related uncertainties.
Only Hong Leong Bank declared a dividend for the April-to-June quarter. Interestingly, it was the first time since FY2005 that Public Bank did not declare an interim dividend for the period.
Hong Leong Bank — whose financial year ends on June 30 — recommended a final dividend per share (DPS) of 20 sen, bringing the total DPS for FY2020 to 36 sen, or a conservative payout ratio of 30%. Last year, it paid out a DPS of 50 sen.
AMMB Holdings declared a final dividend of 7.3 sen per share after the January-to-March quarter, taking the total dividend for the financial year ended March 31 to 13.3 sen, which translates into a dividend payout ratio of 30%.
"The most recent dividend payouts were at a ratio of 30%. In a way, it kind of gives you an indication of the comfort level that Bank Negara Malaysia has surrounding this [dividend] issue," a senior banking official tells The Edge.
Nevertheless, he notes that the dividend situation could be different for each bank as it also depends on factors such as their stress tests results. "Capital-wise, that needs to be watched very closely. There is expected to be high levels of provision and impairment coming in, especially for the two largest banks [Maybank and CIMB], and these would put pressure on capital, on the CET-1 (Common Equity Tier 1) ratio," he adds.
Hence, although all banks are currently well capitalised and have CET-1 ratios above the minimum regulatory requirement, Bank Negara is likely to want lenders to err on the side of caution during this challenging period, as the number of Covid-19 cases continues to rise in the country.
Maybank, for one, has told analysts it will consider paying a final dividend but the quantum will only be decided after discussions with the regulator. "Despite the absence of an interim dividend, we believe Maybank's dividend policy of a 40% to 60% payout is achievable for FY2020 based on its high CET-1 capital ratio of 15.4% at end-June, which was significantly above the minimum regulatory requirement of 14.5%, and the possibility of reinstating the DRP to reduce the effective dividend payout," CGS-CIMB Research said in an Aug 28 report.
In July, Bank Negara told analysts it had no plans to impose a blanket ban on dividend payments and that bank dividends would be assessed on a case-by-case basis, taking into account factors such as the individual bank's stress tests, capital plans and buffers available, as well as profitability.
Some central banks, however, have imposed limits. The Monetary Authority of Singapore, for example, recommended that banks in the city state cap their FY2020 DPS at 60% of their FY2019 amount while the Bank of Thailand ordered commercial banks in the country to suspend interim dividends and share buybacks to preserve capital.