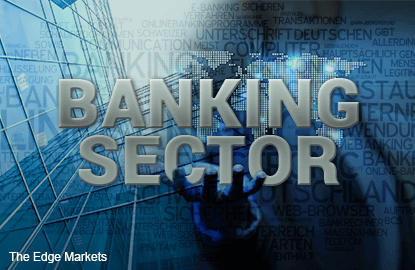 SINGAPORE (Oct 11): Up to 40% of consumers globally are reporting less reliance on their traditional bank and increased excitement about alternatives, according to the EY 2016 Global Consumer Banking Survey.
Traditional banks are losing relevance as consumers report a lack of trust, with only 48% of consumers globally trusting banks to keep their money safe, and 26% believing that banks provide unbiased advice for their financial needs lagging behind digital banks (29%) and other companies providing banking services (30%). Changing consumer behaviors and expectations set by digital innovators and increased competition from new players are also threatening the banks' relevance.
The EY Bank Relevance Index (BRI) evaluates how customers interact with banks now and how they expect to do so in the future. Globally, retail banks scored a 75.1 out of 100, due to the impact of new competitors and banking services.
The survey asked 55,000 consumers from across 32 countries including 1,007 in Singapore, 2,025 in Malaysia and 2,053 in Indonesia.
Southeast Asia banks possessed some of the lowest scores in Asia Pacific, with retail banks in Singapore topping the Southeast Asia region at 74.1, followed by Malaysia at 72.2, and Indonesia at 66.9 the second lowest score globally.
"Traditional banks need to reconsider current practices to maintain relevance with an increasingly disenchanted consumer base," says Liew Nam Soon, EY ASEAN Financial Services leader.
"Globally, 42% of consumers have used non-bank providers in the last 12 months, and 21% who have not yet used them plan to do so in the near future," he adds.
The majority of Singapore consumers (63%) have accounts with three or more financial services companies and 64% have difficulties getting a holistic view of their finances across their banks.
Other Southeast Asia highlights from the survey include the trend of migrating towards digital channels from physical channels. Indonesia is leading the digital adoption at 50.5%, with Malaysia following at 37.5% and Singapore at 36.5%. Malaysia and Indonesia used online and mobile banking more frequently the global average of 37%.
"Within Southeast Asia, we're in the age of the millennials with a fast-growing base of digitally savvy banking customers," says Liew.
While digital channels is important, physical branches with a human touch proves necessary  as 44% of global respondents, 54% in Malaysia, 52% in Singapore and 51% in Indonesia do not trust a bank without branches.
"Our survey shows that 82% of Indonesia customers are open towards the emergence of new online only financial services providers that compete with traditional banks, followed by 64% for Malaysia and 60% for Singapore," says Liew.
"This compared with the global average of 54% shows that the emerging markets are seen to be embracing the product offerings by the fintechs more so than the established ones," he adds.
Multiple channels to connect with banks is also high on Southeast Asia's customers' list, with Indonesia valuing it at 70% followed by Singapore and Malaysia at 68% compared to the global average of 62%. Banks need to create an omni-channel experience beyond silos to enable customers to interact and transition smoothly between channels.
While it might seem to be all doom and gloom for traditional banks, Liew concedes that banking customers still see the intrinsic value of retail banks, while recognising technology has allowed access to different products by multiple providers.
"In order to discourage customers from defecting to alternative financial providers, banks need to understand and address consumers' needs and expectations for personalisation, convenience, simplicity and transparency," says Liew.