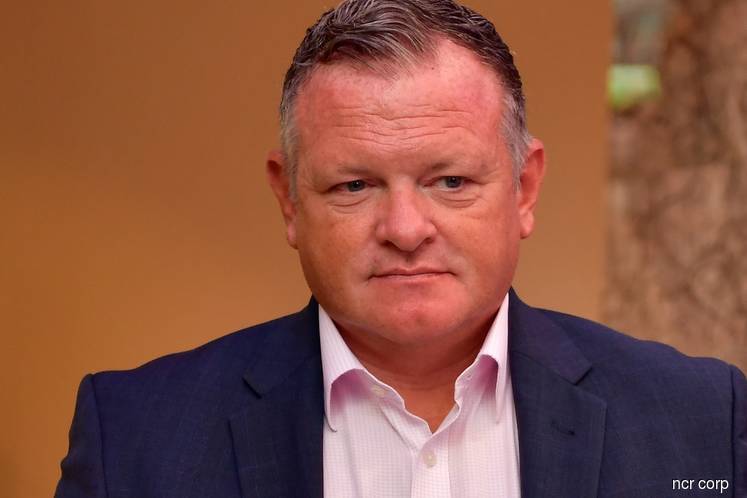 KUALA LUMPUR (Nov 19): Automated teller machine (ATM) thefts have cost banks in Malaysia an average of RM5 million to RM7 million per year, resulting in banks focusing on replacing their old ATM fleets with more modern, secure and multi-function ATMs.
In an email response to theedgemarkets.com, NCR Corp ATM security global product management director Jack Mannion (pictured) said on an average, there are about 750 ATMs being replaced annually in the country.
Mannion said Malaysia has at present over 14,000 ATMs and that skimming is the most common form of attack, and these happen mostly in the city at prominent locations like at the airport or shopping malls.
"With the implementation of ink staining solution by banks in Malaysia (as per Bank Negara Malaysia mandate in 2017), this has helped significantly to reduce physical attacks on the ATMs.
"We have seen no logical attacks in Malaysia since 2014," he said.
However, he explained that customers do not usually lose money as their savings are secured and they get compensated in case their cards/accounts are compromised due to theft.
"Normally, it is the bank that would lose money in case of ATM attacks," he said.
On the measures that have been implemented to prevent such theft, vandalism and/or hacking from taking place, Mannion said these included the implementation of ink staining solution by banks in Malaysia, which has significantly reduced physical attacks on ATMs.
"Banks are more proactive in Malaysia, driven by the central bank's guidelines, and continue to deploy security solutions including white listing, hard disk encryption, bollards at bank branches and are 100% EMV (Europay, MasterCard and Visa) compliant.
"We see banks also investing in contactless ATMs, CCTVs, ATMs with built-in/integrated security camera and anti-skimming solutions too," he said.
He said compared to other ASEAN countries, Singapore and Malaysia have recorded the least ATM thefts.
Mannion said in terms of NCR's solutions, the company has recently introduced its latest range of self-service banking solution known as Concept Kelpie — NCR's innovative ATM with facial recognition technology.
"Users can use their mobile device to pre-stage their requests, which can then be completed without having to 'touch' the terminal.
"By using the Palm Print Biometric, users just have to hold their palm up to interact with the unit and the request will be done," he said.
Meanwhile, Mannion stressed that customers' personal data can be used in other countries, as the company has witnessed skimmed data being used in countries which do not use EMV today.
He said there had been huge amounts of cash taken out of ATMs using data from hacked databases.
He added that payment data breaches are on the rise, and criminals are going after point-of-sale systems and cardholder data, because these are the lowest-hanging fruit and the easiest to access and monetise.
"In the face of growing cybersecurity threats coming from every angle, a multi-layered approach can help you defend against attacks and breaches. NCR supports financial institutions with innovative solutions to enhance their security posture while reducing time, costs, and resources.
"There are processes and procedures retailers can enact now to protect themselves. There are no silver bullets, so companies must take a holistic approach to security.
"Payment data security is of utmost importance in today's era of evolving threats. If they can't get into your system, then they can't get your data," he said.
On NCR's plans in Malaysia going forward, Mannion said it is focused on accelerating its strategic growth platforms, taking care of customers and improving collaboration across its departments and functions.
"While we want to remain committed to grow our financial business further, we are looking at significantly growing our retail, hospitality, and telecom and technology businesses," he said.
Mannion is among the panellists at the Asia ATM Innovation & Security Congress in Shangri-La, Kuala Lumpur, from Nov 19-21.
New York Stock Exchange-listed software- and services-led enterprise provider NCR opened a new state-of-the-art Services Center of Excellence (CoE) in Kuala Lumpur in August this year.