This article first appeared in The Edge Financial Daily, on April 7, 2020.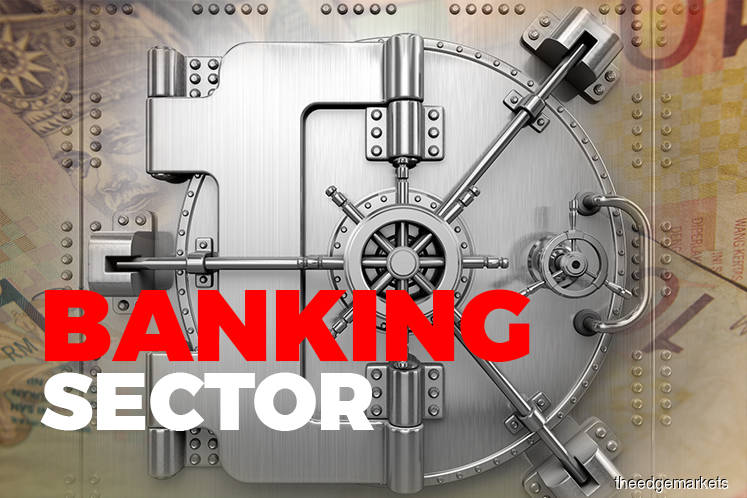 Banking sector
Maintain underweight: Though the Malaysian banking sector is still backed by resilient and strong fundamentals such as a high capital buffer of RM121 billion or 7.38% of risk-weighted assets (RWA), ample liquidity, a manageable gross impaired loan ratio and a healthy loan loss cover, the sector is facing more headwinds given a recessionary environment in 2020, with the risk of contraction in credit growth and a deteriorating asset quality as default rates may rise after the six-month moratorium expires. 
In addition, a few key banks' exposure to the oil and gas (O&G) sector may pose downside risks as the oil price stays low. We are forecasting a 20.6% year-on-year (y-o-y) decline in the 2020 sector earnings per share (EPS). Our "underweight" rating is maintained. Our preferred pick is ELK-Desa Resources Bhd.
Based on Bank Negara Malaysia's (BNM) financial stability review for the second half of 2019 (2H19), key takeaways are the banking sector's capital buffer of RM121 billion — for February 2020, it was approximately 7.38% of RWA — exceeds regulatory requirements, implying a high loss-absorbing capacity; BNM views a potential deterioration in loan performance of households and businesses as within banks' financial buffers; the banking sector's liquidity and funding conditions remain supportive of intermediation activities, as implied by the loan-to-fund and loan-to-fund-and-equity of 83.2% and 72.9% as at December 2019 respectively; and households still exhibiting a high debt repayment capacity, based on the financial asset-to-debt ratio of 2.2 times and liquid financial asset-to-debt ratio of 1.4 times as at 2019.
A contraction in loan growth is expected for 2020, from the auto, residential and commercial properties and trade financing segments. Banks still face asset quality risks from their O&G portfolio, largely big ones such as Malayan Banking Bhd (Maybank), CIMB Holdings Bhd, RHB Bank Bhd and AMMB Holdings Bhd. Dividend restrictions may be triggered if BNM takes a more cautious stance.
Our "underweight" call for the sector is maintained, given a heightened downside risk. We forecast a decline in the sector's core EPS of 20% y-o-y in 2020, and a modest growth of 1.5% y-o-y in 2021. 
Our top pick is ELK-Desa with a target price of RM1.16 and a "hold" call due to its attractive yield and resilient business in auto  financing for the mass market. — Affin Hwang Capital, April 6