This article first appeared in The Edge Malaysia Weekly, on May 17, 2021 - May 23, 2021.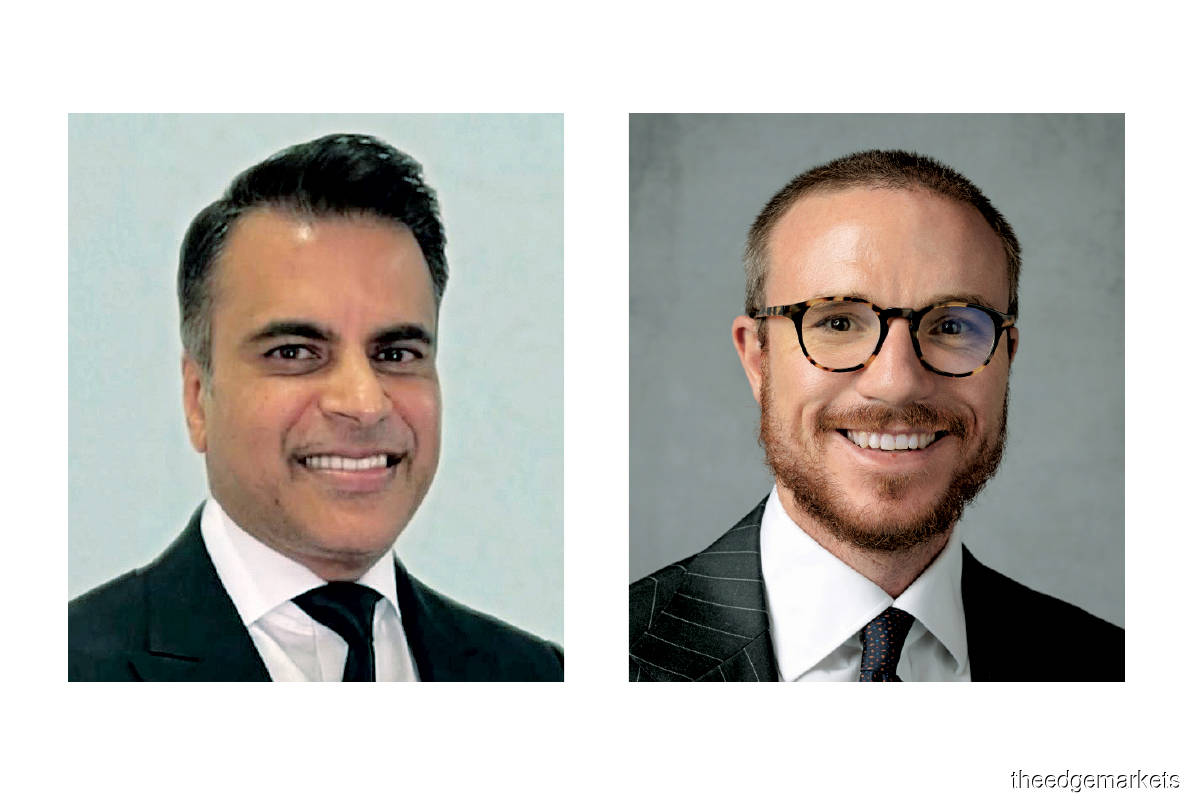 MALAYSIAN banks are showing interest in selling a portion of their non-performing loans (NPLs) to clean up their Covid-19-hit balance sheets, but it may only be next year that transactions materialise, say NPL-acquiring firms.
Aiqon Capital Group Sdn Bhd, the largest NPL-acquiring firm in Malaysia, expects an increase in NPL sales among some of the Malaysian banks following the pandemic.
"However, I've not seen an uptick in transactions as yet. In fact, I don't foresee an uptick this year as a lot of the banks are still trying to get a grip on what their NPL position really is," its chairman and CEO Ibrahim Hussain tells The Edge.
"It's tough [for them to know yet] because there are still a lot of uncertainties around whether there will be extended lockdowns, how big the damage will be, and [whether it can] be contained by all the fiscal measures that the government is putting in and the restructuring of debt. So, I don't see any [transactions] really occurring until mid-to-end of next year, to be honest," he adds.
There is no hurry for the banks to sell as most of them remain reasonably well-capitalised even after the pandemic, he says.
"However, lockdowns impact certain sectors more than others. So, some of these banks with [exposure] biased towards, say, aviation, manufacturing, food and beverage, and hotels may want to look at [selling] certain NPLs quicker than other banks. These are the sort of offline discussions that we're having with some of the larger banks," Ibrahim says, adding that there is no imminent deal.
Since starting operations in 2010, Aiqon, a regional player, has acquired retail NPLs with a total face value of over RM50 billion in Malaysia. Its last transaction was early last year, with a large local bank which it declines to name.
NPL acquirers tend to stay mum about transaction details, leaving it to the discretion of the banks to disclose them. Banks typically do not disclose the transactions if the amount of NPLs sold is immaterial.
Collectius, the largest NPL-acquiring firm in Southeast Asia by number and value of transactions, and the No 2 player in Malaysia, agrees that banks are interested but currently in a wait-and-see mode when it comes to selling NPLs.
"Both the buyers and sellers first want to see a little bit more clarity around, for example, how long the lockdowns will last, and will it be a slow or fast [economic] recovery. There's a lot of uncertainty that needs to be figured out before people are willing to take too much risk, I think, both for seller and buyer," its group CEO Gustav A Eriksson, tells The Edge.
"It's difficult for a buyer and seller to agree on price when there's so much uncertainty. The gap in expectation on price is something we need to work on," he shares.
"However, the general trend that we see, not just for Malaysia or Southeast Asia but globally, is an increase in debt sales," he says. Singapore-based Collectius has, since coming to the market in 2016, purchased 65 portfolios from banks and finance companies in Southeast Asia with a total face value of US$3.5 billion. In Malaysia, it has RM726 million in retail NPLs.
Banks are still "feeling out" what is the best price to sell at, says Bernard Chew, co-founder of Credantial (M) Sdn Bhd. Credantial launched an NPL online auction sales platform last month, which it claims is the first in Southeast Asia, designed specifically for financial institutions to transact transparently and securely with potential buyers.
"The platform is like e-dating … you place your portfolios there and then potential buyers can start bidding. The owner of the NPLs can decide who they want to sell to," Chew says, adding that such platforms, while new to this region, are common in the US and Europe.
There have been no transactions yet on the Credantial platform, he says.
In Malaysia, NPL sales have not been as common a practice among Malaysian banks as with their regional peers. Also, the number of active buyers are few, "less than 10", estimates Chew, although there could be many more small-sized players.
NPL transactions have been few and far between in Malaysia. "As far as I know, apart from Aiqon, there were only two other companies that bought NPLs in the last 24 months," Ibrahim remarks. The last notable one was Aiqon's purchase of retail banking NPLs from AMMB Holdings Bhd in early 2019 for about RM554 million.
Thailand, on the other hand, is the busiest market in the region, and with many large foreign buyers.
In Malaysia, banking regulations stipulate that banks can only sell NPLs to companies that are majority-owned by domestic shareholders. Hence, foreign equity is capped at 49%. Also, each transaction requires the approval of Bank Negara Malaysia.
"Approval for a transaction can probably take up to six months from start to finish. But if you look at the other countries, their central banks certainly need to be informed of the transaction, but no approval is needed. So, a transaction in Thailand could begin and end in four weeks," Ibrahim says.
"The Philippines also has a large number of players. Vietnam is picking up, and in Indonesia too, there are quite a few. In that sense, probably the traffic flow in Malaysia is relatively small, and that's probably another reason many large players have exited the market … simply because of the lack of transactional flow out here," he adds.
'Bank Negara relooking NPL regulations'
Ibrahim says he understands that Bank Negara is relooking the NPL guidelines for the industry, based on the expectation that there could potentially be debt sales going forward.
"On which areas they will cover, we're still having discussions. But I'm hoping that they would address some of the areas which will create more market maturity for this sort of business. Look at the regulations and see from the perspective of the consumer — how to protect them — and at the same time, create more depth for other players to enter the market as well," he says.
Eriksson notes that earlier this year, the Philippines approved a new law — the Financial Institutions Strategic Transfer (FIST) Act — that allows banks to dispose or outsource the management of distressed assets and NPLs to FIST corporations.
These are similar to the asset management companies (AMCs) that Thailand has, which are governed by the central bank. AMCs are licensed debt buyers and there are clear rules on what they can or cannot do, hence there is no need to ask for central bank approval for each deal, and it can result in there being more transactions, he says.
"I think this is very good because it creates even more trust for international investors, for sellers of portfolios, more clarity on regulation. If there's something that we would welcome (in Malaysia), it is something like the AMC structure," Eriksson says.
Selling NPLs allows banks to focus on their core competencies; it frees up cash flows and enables them to lend out more money into the system, he says.
"What we've seen in the US, Europe and Australia is that banks are selling NPLs much earlier and even have an automated sales process as soon as it hits 180 days. In comparison, what we've seen in Malaysia is that banks are selling their really old stuff, the really hopeless accounts. But, as they gain more trust in people like us, I think we are going to see that banks will jump on the trend of selling earlier, and the market will grow and we'll see more and more competition coming into the market," Eriksson says.