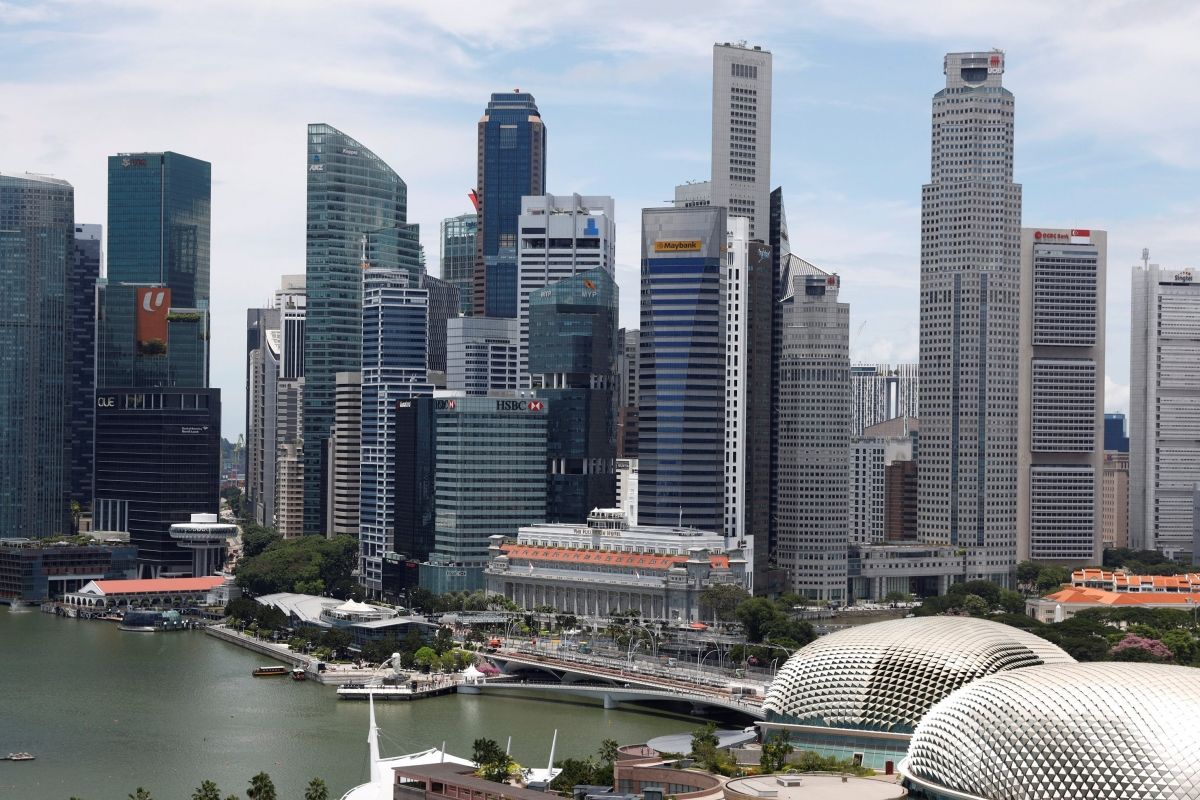 (April 9): At least two lenders to one of Singapore's biggest independent oil traders are freezing short-term credit lines to the firm amid concerns over its ability to repay the debts, according to people with knowledge of the matter.
The lenders to privately-held Hin Leong Trading (Pte) Ltd won't issue new letters of credit to the company, according to the people, who asked not to be identified because they aren't authorized to speak publicly.
Nobody responded to calls or emails to the company seeking comment.
Concerns over the finances of one of the biggest players in the world's busiest ship fuel hubs threaten to reverberate around the oil market and prompt a scramble by traders and bankers to assess their exposure to the company.
Letters of credit are used as way of financing short-term trade. A bank issues the so-called L/C on behalf of the buyer as a guarantee of payment to the seller. Once the goods have exchanged hands, the buyer repays the lender.
The company could be the latest victim of the collapse in oil prices, which have tumbled by about 50% since the beginning of this year, as the market is hit by a double whammy of an oversupply and plummeting demand.
Widespread lockdowns and travel restrictions have pummeled consumption of oil, gas and other commodities as billions stay home, leaving traders and suppliers with little choice but to send millions of barrels of unwanted fuel to already swelling storage tanks.
Hin Leong was established in 1963 by legendary self-made Chinese tycoon Lim Oon Kuin, and has grown into one of Asia's largest suppliers of ship fuel, or bunkers. OK Lim, as he's known, built the company from a one-man-one-truck oil dealer to a regional powerhouse with assets including 130 vessels, with businesses across oil trading, terminal and storage, bunker supply and lubricants manufacturing, according to its website.
The company's bunkering arm, Ocean Bunkering Services (Pte) Ltd, was ranked the third-largest shipping fuel supplier in Singapore last year, according to the city-state's Maritime and Port Authority.
Hin Leong's financial accounts couldn't be found on the website of Singapore's accounting regulator. A brochure on its website, dated February 2014, said it had trading revenues of US$14 billion.
In a rare interview in 2018, OK Lim's son said Ocean Bunkering Services aimed to raise its monthly bunker fuel sales to as much as 1 million tonnes from 650,000 tonnes in January that year. Singapore's monthly bunkering sales averaged around 4 million tonnes in the past five years.