This article first appeared in The Edge Malaysia Weekly, on April 5, 2021 - April 11, 2021.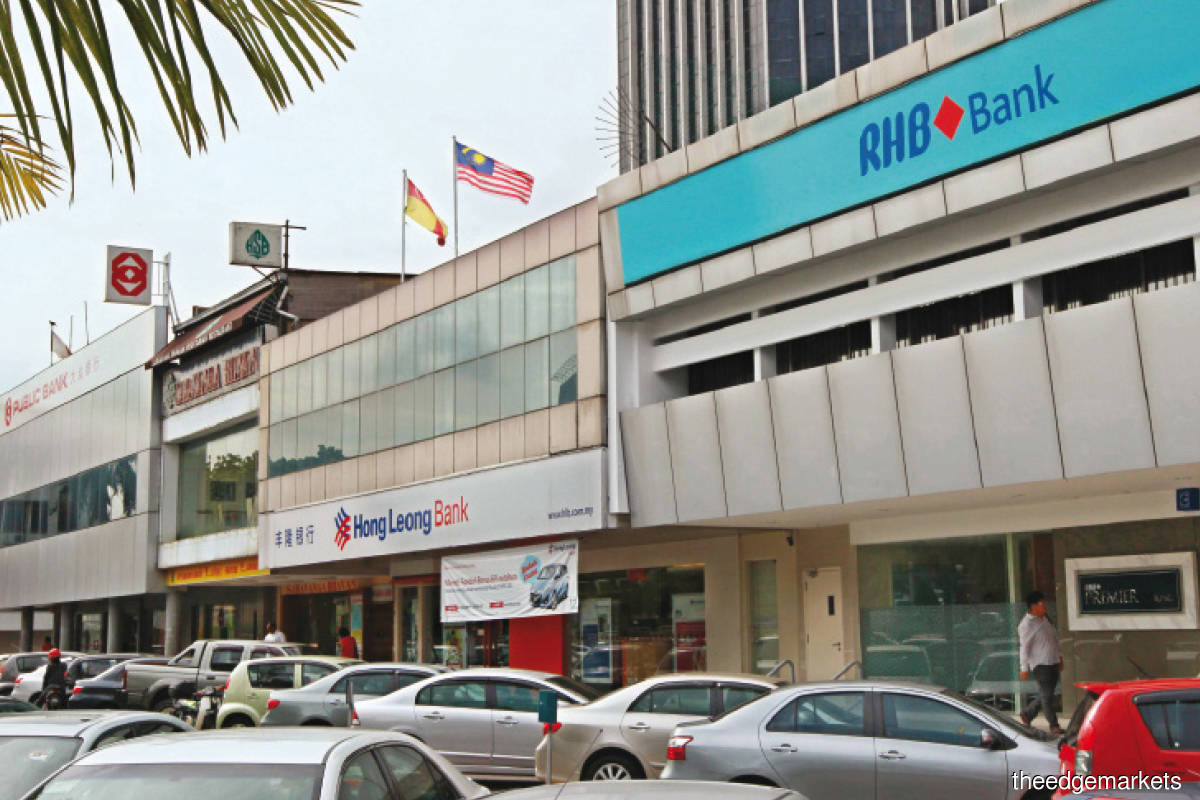 THE asset quality of Malaysian banks is expected to deteriorate over this year and the next as existing measures to support borrowers gradually expire. However, their credit costs — or provision set aside for bad loans — will be manageable, say analysts, most of whom currently have a positive investment stance on the sector.
It is unlikely that there will be a sharp spike in credit costs, says Li Tengfu, an analyst at Moody's Investors Service.
"In 2019, the average credit cost among Malaysian banks was about 30 basis points, and it went up to 70bps to 80bps in 2020. This year, we expect credit cost to start coming down, the key reason being that banks had done a lot of pre-emptive loan loss provisioning last year in anticipation of possibly higher loan delinquencies when the relief measures end. So, in the event that some of the non-performing loans materialise — and we think it will — a significant portion of these NPLs will be cushioned by the provisions that the banks had built up over last year," he tells The Edge.
"So, we don't expect to see a sharp rise in credit cost or major impact on banks' profitability; rather, we think it could remain elevated or even come down if the economy recovers as expected."
Bank Negara Malaysia data shows that the banking system's asset quality, as measured by the gross impaired loan (GIL) ratio, deteriorated to 1.6% as at December 2020 after hitting a historical low of 1.38% in September 2020. It stood at 1.53% in December 2019.
It should be noted, however, that a true picture of banks' asset quality cannot yet be ascertained, owing to ongoing repayment assistance programmes. Loans under such programmes need not be classified as impaired.
Moody's expects the banking system's GIL ratio to move up to 3% to 4% by end-2022 under its baseline scenario. The ratio was at 1.6% as at end-2020.
The proportion of loans under repayment assistance (RA) for the country's four largest banks — Malayan Banking Bhd, CIMB Group Holdings Bhd, Public Bank Bhd and RHB Bank Bhd — increased to 13% on average in February from 11% in November 2020. Hong Leong Bank Bhd's loans under repayment assistance declined to 7% in January from 8% last November.
"The increase in loans under RA is credit negative for the banks because a greater proportion of loans risk becoming delinquent when the assistance ends on June 30, especially if economic growth remains subdued," Moody's says in a recent report.
It projects that Malaysia's gross domestic product growth will rebound to about 6% this year and remain high over 2022 to 2023. The economy contracted 5.6% last year amid strict movement and business restrictions because of the Covid-19 pandemic.
As at end-2020, the GIL ratio of Malaysia's eight local banking groups fell from a year ago, except that of CIMB Group (GIL ratio: 3.56%), whose exposure to the oil and gas sector contributed to the worsening in its asset quality, and Affin Bank Bhd (3.52%).
Li says he expects banks' profitability to recover this year, albeit not to the pre-pandemic levels of 2019. "At this stage, we are still uncertain as to whether banks can lower their credit cost back to the 2019 level. It all depends on how the loans under repayment assistance pan out," he explains.
Bank Negara, in its Financial Stability Review for 2H2020 released last week, said that while downside pressure on earnings is likely to persist in the first half of 2021, the impact is expected to be less severe than that experienced in 2020. The central bank expects credit costs to begin normalising in 2H2021, following banks' pre-emptive provisioning in 2020.
Resilient even if conditions worsen
Bank Negara expects banks to remain resilient even if the lenders were to be tested more severely.
Based on its latest stress test, Bank Negara presented two hypothetical adverse scenarios, with the worse of the two assuming a much sharper economic contraction in 1Q2021 and GDP undergoing an L-shaped recovery. The test also assumed no further RA to household borrowers after 1Q2021 and that any rescheduling and restructuring of business loans would end after 2Q2021.
In that worst-case scenario, Bank Negara estimates that the banking system's impairment ratio would rise to 5.4% by end-2022, with credit costs estimated at RM26.2 billion (1.5% of total loans), over the two-year horizon. It highlighted that even in this situation, banks would be adequately buffered against potential credit losses, having already bolstered provisions significantly in 2020.
Bank Negara's view less severe downward pressure on bank earnings this year than last year is consistent with analysts' consensus.
"As such, we continue to expect the sector to register a robust 24% and 15% earnings growth in 2021 and 2022 respectively on the back of a continued improvement in net credit cost to 60bps and 40bp (versus 82bps in 2020)," says UOB Kay Hian Research.
Five of the eight main domestic bank-backed research outfits have a positive investment recommendation on the sector as a whole. PublicInvest Research retains, however, its "neutral" stance.
"We do not see conditions getting significantly worse than 2020 levels, barring a multi-wave pandemic outbreak. While we maintain our 'neutral' view on the sector, it continues to be with a positive bias, given its lagging valuations relative to the broader market," PublicInvest says in a report.
Nomura Research says Bank Negara's stress test reaffirms its positive stance on retail-focused banks such as Hong Leong Bank and Public Bank as its top picks in the sector.
"Lending [to] corporates will remain subdued in 2021, as per the [Bank Negara] credit survey, posing a headwind to corporate banks such as Maybank and CIMB. "Furthermore, we believe solid asset quality franchises such as Public Bank and Hong Leong Bank will also account for a smaller share of the new credit cost highlighted in the stress test, owing to their strong underwriting standards, and lower percentage of their book being currently under assistance to begin with," it says in a March 31 report on the sector.
The Bursa Malaysia Financial Services Index has gained 26.6% over the last 12 months to 15,252.54 as at April 1, outpacing the benchmark FBM KLCI's 19.7% gain over the same period.