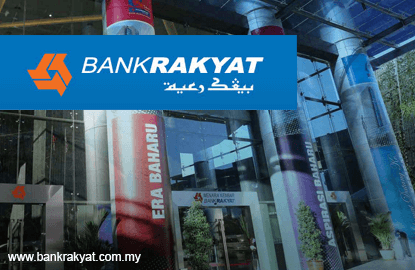 KUALA LUMPUR (March 22): Bank Rakyat posted a 8.08% decrease in net profit to RM1.82 billion for the financial year ended Dec 31, 2015 (FY15), from RM1.98 billion the previous year, despite a higher total revenue of RM6.43 billion in FY15, from RM6.06 billion in FY14.
In a news conference today, Bank Rakyat chairman General Tan Sri Abdul Aziz Zainal said the decline in profit was due to the higher cost of funds at about 12%-13%.
The bank also recorded a lower profit before tax and zakat of RM2.01 billion for FY15, lower by 8.22% from RM2.19 billion for FY14.
The bank announced a dividend distribution of 13%, amounting to RM385 million for the year.
"The performance of Bank Rakyat remained commendable, in view of the challenging year arising from the impact of internal and external developments. Nonetheless, Bank Rakyat successfully retained its position as the country's largest Islamic cooperative bank and leading in Islamic financial institution in terms of profit," Abdul Aziz told reporters.
Bank Rakyat reported a 3.5% growth in asset to RM92.4 billion, compared to RM89.31 billion the previous year, in line with the slower growth in the economy, while its return on assets remained high at 2.21%, in comparison to the industry average of about 1.3%.
Total deposits for the year expanded 3.6% or RM2.46 billion to RM70.98 billion in FY15, compared to RM68.52 billion in FY14, with retail deposits accounting for 21.2% of the total, compared with 16.9% in FY14.