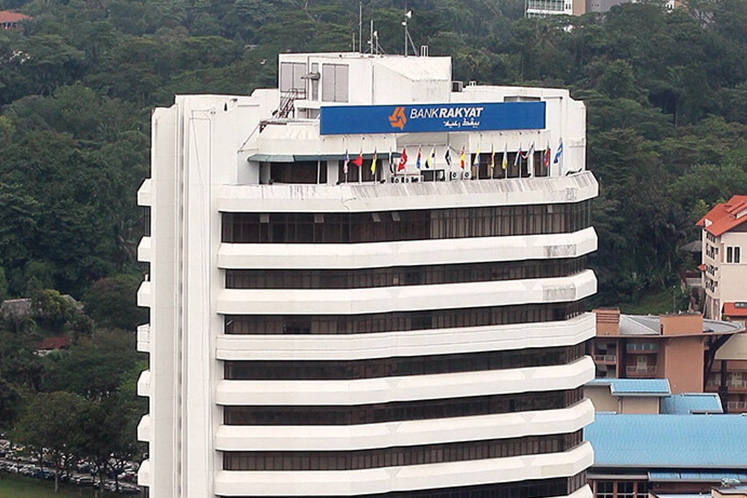 KUALA LUMPUR (Dec 6): Bank Rakyat reported pre-tax profit of RM1.29 billion for the first nine months ended September 2019, up 4% from RM1.24 billion reported in the same period a year earlier, despite generally weaker consumer sentiment.
In a statement, the bank said its higher profit for the period was contributed by financing and treasury activities and better cost management procedures despite the reduction in the overnight policy rate (OPR), which had marginally affected net profit.
It said the group's performance for the period translated to a rise in return on shareholders' fund (ROSF) of 10%.
Bank Rakyat chairman Datuk Noripah Kamso said there has been a gradual uptrend in the group's customer financing and that the bank's strategy of diversifying into non-personal financing — namely hire purchase financing, mortgages, pawn broking and commercial loans — had contributed to its performance.
"As our profit grew, our retained profits have increased by RM1 billion, which has been encouraging for the team and the board who have been focused on strengthening systems and processes, as well as governance in the group," she said.
Bank Rakyat's cost to income ratio stands at a healthy rate of 35.9%, significantly lower than the domestic average of 45%, while asset quality remained resilient as its impaired financing improved from 2.3% to 2%.
Noripah said the bank's BR25 initiative — its five-year strategic plan which commenced in August — will bear fruit next year.
Bank Rakyat is the second largest Islamic bank in Malaysia. It is also the sixth largest Islamic institution in the world by revenue, profit and asset size, and the eighth fastest growing Islamic finance institution in Far East Asia.