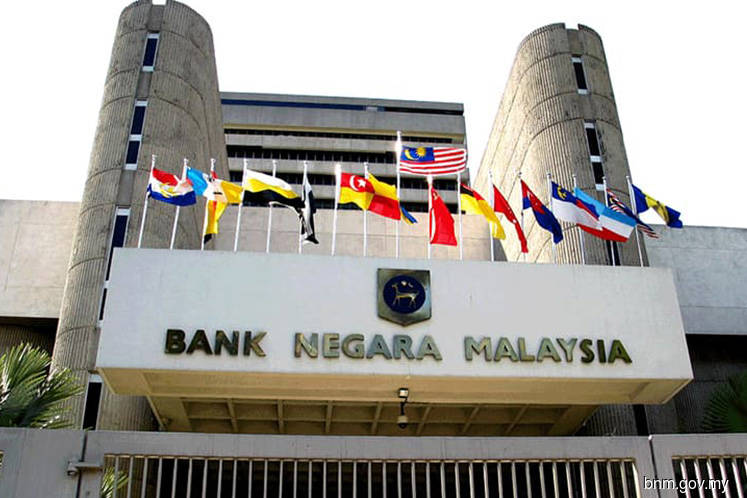 KUALA LUMPUR (Aug 21): Bank Negara Malaysia announced today that its international reserves amounted to US$104.2 billion as at Aug 15, 2018, 0.29% lower than the US$104.5 billion it registered on July 31.
"The reserves position is sufficient to finance 7.6 months of retained imports and is 0.9 times the short-term external debt," the central bank said in a statement.
It went on to explain short-term external debt is mostly accounted for by banking institutions, reflecting the centralisation of liquidity management of Malaysian banks operating in the region and the sizeable presence of foreign banks in Malaysia.
"These institutions hold substantial external assets, which can be drawn upon, to meet their external obligations, without creating a claim on Bank Negara's international reserves," it said.
Foreign currency, the biggest portion, was at US$97.8 billion, while the International Monetary Fund reserves position was at US$900 million.
Special drawing rights amounted to US$1.2 billion, while gold made up US$1.5 billion; other reserve assets were at US$2.8 billion.
The bank's total assets stood at RM448.44 billion as at Aug 15, while currency in circulation was at RM104.79 billion.