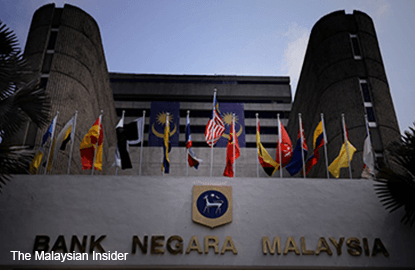 KUALA LUMPUR (Oct 22): The international reserves of Bank Negara Malaysia (BNM) amounted to US$94.1 billion as at Oct 15, higher than the US$93.3 billion recorded as at Sept 30.
The amount was also higher in ringgit terms, at RM418 billion (US$1=RM4.442) as at Oct 15 compared with RM415.1 billion (US$1=RM4.449) as at Sept 30. 
In a statement today, BNM said the reserves position is sufficient to finance 8.8 months of retained imports and is 1.2 times the short-term external debt.