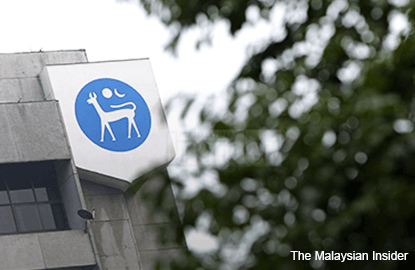 KUALA LUMPUR (Jan 22): The international reserves of Bank Negara Malaysia (BNM) slipped 0.21% in the first two weeks of January, during which tumultuous Chinese markets weighed down on the ringgit.
In a statement today, the central bank said international reserves fell to US$95.1 billion as at Jan 15 from US$95.3 billion as at Dec 31, 2015.
In ringgit terms, the international reserves were lower at RM408.5 billion compared with RM409.1 billion as at Dec 31, 2015.
"The reserves position is sufficient to finance 8.5 months of retained imports and is 1.1 times the short-term external debt," BNM said in a statement.
The international reserves of BNM fell 17.8% to US$95.3 billion as at Dec 31, 2015 from US$115.9 billion a year ago.
On Jan 4, China's major stock exchanges plunged 7%, triggering a circuit breaker that suspended equities trade nationwide following the release of weak economic data.
On Jan 7, the People's Bank of China (PBOC) had set the yuan midpoint rate at 6.5646 per US dollar prior to the onshore market open, 0.5% weaker than the previous fix of 6.5314, sending regional markets into a tailspin. The FBM KLCI and ringgit were not spared on that day. The stock market fell 0.77% or 12.84 points to settle at 1,655.13 points, while the ringgit weakened 0.11% to 4.3953, goaded by crude oil futures approaching the US$30 per barrel mark, the lowest level in more than 11 years.